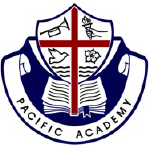 Pacific Academy is looking to hire hard-working custodians to service our community. Responsibility will involve evening and weekend hours.
Custodian Daily Duties and Responsibilities:
Perform daily routine cleaning duties.
Knowledge of standard cleaning methods and procedures
Work with a maintenance team to ensure all areas are cleaned and stocked with necessary items.
Ability to work with minimal supervision.
Experience using cleaning equipment
Knowledge of occupational hazards safety rules (use of chemical cleaners) Notify manager regarding needed repairs to buildings or building operating systems.
The successful candidate will:
Actively and personally support the Pacific Academy Statement of Faith
Have strong collaborative and interpersonal skill with a desire to serve
Starting wage: $16.75
The successful candidate will work closely with the custodial team. This is an on-call position.
Potential candidates should submit a cover letter and resume to careers@mypacificacademy.net and download a Pastor Reference Form for their pastor to complete and submit directly to careers@mypacificacademy.net.