Part Time
$20 - 22 per hour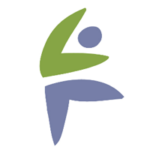 Website Covenant Kids Christian Daycare
Early Childcare Educator Assistant or Responsible Adult
Covenant Kids Christian Daycare is looking for qualified individuals to fill a part-time position working with children in the Before and After School Program.
Covenant Kids Christian Daycare is a non-profit daycare which has been in operation since September 1992. We are a Christian daycare that is operated under the direction of Willoughby Christian Reformed Church, with the purpose of providing quality loving care to children and to be a support to the families of our daycare.
Role Description:
This is a part-time on-site role located in Langley, BC for an Early Childhood Educator Assistant or Responsible Adult who will provide care and support to children in our Before and After school Program (Kindergarten to Grade 5). Responsibilities include: driving children to and from school (must have Class 4 or willing to obtain it with in 2 months of hire), assisting with the supervision of children, implementing daily routines, and working closely with the lead educators to plan and deliver high-quality programming. It is our desire that all staff lead by example to show the children and families they are loved and valued by God.
Qualifications:
Early Childhood Educator Assistant or Responsible Adult Certified
First Aid and CPR certification
Class 4 drivers license or willing to obtain with in 2 months from hire
Strong communication and interpersonal skills
Fluently speaks and writes English
Ability to work collaboratively
Experience working with Elementary age children n a licensed childcare setting
Experience working or volunteering in a Christian faith-based setting
Valid criminal record check for the vulnerable sector to be completed upon hiring
3 references
Potential candidates should submit a cover letter and resume along with certifications, if applicable, to daycare@willoughbychurch.com.
Website:  https://www.willoughbychurch.com/ministries/daycare