Full Time
Salary range is $20.90 to $27.66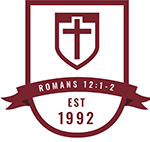 B.C. Christian Academy is a Pre-K to Grade 12 independent Christian School in the Tri-Cities, B.C, Canada. We are passionate about equipping students to impact the world for Jesus Christ. Our motto, the 3 "C"s – Christ, Compassion, and Community are key values that make BCCA unique and what guides us in pursuing our vision.
We are looking to fill full-time and on-call Special Education Assistant positions for the 2023-2024 School Year. These positions will serve in Elementary, Middle, and High Schools. We welcome applications with the following knowledge and skills:
Strong interpersonal, communication, and collaborative skills
Organized and detail-oriented
Have at least completed a SETA Certificate, Classroom Support Certificate, Educ. Asst. Certificate, or Behaviour Intervention Training
Extensive work experience in providing learning support to students with learning challenges i.e. FASD, ASD, LD, ADHD, and/or DCD
Behaviour intervention training i.e. Popard Training
Competent in the use of assistive technology
Above-average computer skills i.e. Google, Word, Excel, Powerpoint, Boardmaker
Eligible applicants should include the following in their application package, to be forwarded electronically to our LSS Director Evangeline Torres at lrc@bccaschool.ca :
Resume, including 3 professional references
Pastoral Reference (name of your Pastor and contact number/email)
Personal Statement of Faith in Jesus Christ
Philosophy of Christian Education
Copy of related certificates and other supporting documents (workshops or professional courses completed)
Benefits:
Extended Health Care
Dental Care
RRSP
Thank you in advance for your application. Only applicants we are interested in hiring will be contacted.