Full Time
$85,000 - $111,000 per year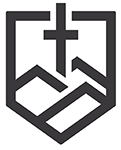 Valley Christian School is accepting applications for a Full-Time Principal, commencing with the 2024-2025 school year.
Valley Christian School is situated in the beautiful community of Mission, which is in the Fraser Valley Regional District of British Columbia. It is located about one hour east of downtown Vancouver. We are a Kindergarten to Grade 7 school with about 150 brick-and-mortar students, 20 online students and 24 staff members.
Our current principal is heading into retirement at the end of this school year. We look forward to welcoming a new principal to our school community. We are looking for a Christ-centered leader with a passion for quality education and who is committed to Christian Education in a multi-denominational setting.
The Principal of Valley Christian School is appointed by the school's Board of Directors and reports to the Board. The Principal is responsible for the general management and direction of Valley Christian School, subject to the authority of the Board.
VCS offers:
Attractive working conditions in a scenic area of Mission
A growing, committed school community
A dedicated team of teaching staff
Close-knit and engaged school community
Qualifications:
Committed Christian
Experienced teacher with training and understanding of the meaning and value of Christian-based pedagogies and methodologies
Masters in Leadership or equivalent training is considered an asset
Qualifies for BC Teaching Certificate
Experience in Christian School leadership is considered an asset
Suitable candidates should submit the following:
Cover letter
Resume containing at least three references
Statement of faith
Statement of Philosophy of Christian Leadership and Teaching
Compensation will be based on experience and a benefits plan is provided by the school.
A detailed job description is available upon request.
Inquiries and/or applications can be forwarded to:
Mr. Kelsey Manning, Board Chairman
boardchair@valleychristianschool.ca
You can view our website at www.valleychristianschool.ca/. To learn more and/or have a tour of Valley Christian School, contact our current principal:
Mr. Ron Donkersloot
r.donkersloot@valleychristianschool.ca
604-826-1388