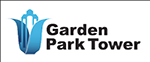 Website Garden Park Tower Seniors Residence
Clearbrook Golden Age Society is a small business in Abbotsford, BC V2T 6S3. We are professional, agile, and our goal is make our customers look good. Garden Park Hair Care has an amazing team of professional hair stylists who understands the key to a beautiful hairstyle and meets the needs and special care for senior customers. This job is based on commission and on down times it becomes hourly. Please email or call for more information. Position open immediately.
Our work environment includes:
Modern office setting
Some food provided
We are looking for an experienced and creative Hair Stylist to join our team. The ideal candidate will have a passion for creating beautiful hairstyles and will be knowledgeable in the latest trends and techniques. The successful candidate will have excellent customer service skills, be able to work well in a team environment, and be able to work quickly and efficiently. This is a great opportunity for a motivated individual to join our dynamic team and make a lasting impact on our clients.
Responsibilities:
Cut, color, and style hair according to customer's preferences.
Provide advice on hair care and styling techniques.
Keep up with current trends in hair styling.
Maintain a clean and organized work station.
Greet customers and provide excellent customer service.
Advise customers on hair care products and styling tools.
Job Types: Full-time, Part-time
Benefits:
Dental care
Extended health care
On-site parking
Paid time off
Flexible Language Requirement:
Schedule:
Supplemental pay types:
Ability to commute/relocate:
Abbotsford, BC V2T 6S3: reliably commute or plan to relocate before starting work (required)
Experience:
Work Location: In person