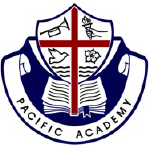 International Program Coordinator
Pacific Academy is seeking a passionate, experienced coordinator to lead the development and implementation of our international programs. This is a 0.8 to 1.0 FTE, year-round position.  The ideal candidate will possess a strong commitment to Christian values, and a proven track record in coordinating international initiatives.
Responsibilities include organizing year round and summer programming, managing applications, growing partnerships and ensuring a cohesive and enriching experience for students.
If you are an innovative and dedicated individual with a heart for Christian education and a commitment to promoting Christian values on an international scale, we invite you to send your resume to careers@mypacificacademy.net.
Preference will be given to candidates with a bachelor's degree and/or TESOL certification.
Candidates must:
Support a Pentecostal / Charismatic statement of faith and participate in a local church
Provide a current Criminal Record Check
Demonstrate strong interpersonal skills
Possess excellent written and verbal communication skills
Possess competence in Microsoft Office Suites and/or Google Suites
Have strong organizational, prioritization and multitasking skills
Have experience working with International students and/or programs
Core Responsibilities:
Provides leadership to all aspects of Pacific Academy's International programs
Liaises with agents or other leaders to create an excellent International experience for all teams
Recruits and oversees homestay responsibilities
Oversees admissions processes, programs, activities, and academic support services for all International students
Responsible for financial reporting and oversight for all areas of the budget
A team player skilled at coordinating and communicating with a wide range of team members.
This is a salaried position focused on growth and expansion of the International Program. This opportunity allows flexibility related to the position.
This posting will remain open until the position is filled.
Please submit a resume and cover letter to careers@mypacificacademy.net. Candidates must also download a Pastor Reference Form for their pastor to complete and submit directly to the email above.