Full Time
$56,000 per annum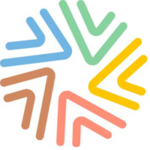 Meanwhile Spaces Program
Supervisor
Mandate
A Meanwhile Space is a temporary Journey Home Community transitional home shared by developers who have empty spaces or homes they are preparing for demolition and redevelopment. Meanwhile Spaces is one three Journey Home Community housing and support programs for newly arrived refugee claimants who are experiencing homelessness. https://journeyhomecommunity.ca/meanwhile-spaces The Settlement Supervisor provides leadership, training and support of the Meanwhile Spaces Settlement Team, maintains relationships with building managers/landlords of the Meanwhile Spaces project, and develops and fosters relationships with settlement agencies that refer participants.
The roster of transitional spaces within this program are a mix of different styles of housing with varying length of availability. Therefore, the mandate is to adapt and respond to changing circumstances, assist in developing the program, and innovate new solutions.
The ultimate goal is to meet the needs of program participants by offering refugees a safe home where they can experience stability, connect to other agencies who assist with the refugee claim and settlement needs, and search for and move into their next stage of housing.
Relationships
This position reports to Senior Manager of Programs
Works with the Housing Department on communication related to available housing resources and timelines
Provides leadership for the Meanwhile Spaces program staff.
Works with other refugee sector agencies to fulfill Meanwhile Spaces program goals.
Works with volunteers and donors who provide furniture, household goods, and other nonmonetary assets.
Collaborates with all Supervisors and Managers to accomplish Journey Home Community's mission.
Time commitment and location
This is a full-time, 40 hours per week position position, typically Monday-Friday from 9 am to 5 pm. The usual work location is in the office in Burnaby, BC.
This role requires flexibility including evening and weekend engagement to participate in community activities, support volunteers, and respond to occasional after-hours emergencies.
Responsibilities
Settlement Team and Program Supervision
Liaise with agencies to receive and manage new family intakes and needs assessments; delegate tasks and assign cases to Caseworkers.
Develop, train, mentor and support the Settlement Team and volunteers assigned to the program.
Be informed and provide oversight regarding program participant progress to ensure standard quality and care is being provided by team members.
Assist the organization to expand our capacity to meet refugee claimant community needs; make recommendations and proposals related to resourcing required to adequately meet demands for the Meanwhile Spaces program.
Oversee program exit interviews for Program Participants and ensure they are supported with referrals and connections for a successful graduation from transitional housing and program.
Provide support to Caseworkers in their plans to implement the Settlement Checklist with all Program Participants.
Provide support for settlement tasks as needed including the provision of coverage for Caseworkers when they are on vacation or leave or when needed to maintain program goals/objectives.
Provide primary supervision for the Caseworkers including managing and balancing hours, ensuring adherence to policies and procedures, ensuring each worker practices an empowerment model and a trauma-informed approach to align with the organization's holistic care model.
Be attentive and respectful of the spiritual needs of each program participant in alignment with their perspective and train and support caseworkers and volunteers to do likewise.
Community Building
Collaborate with Volunteer and Event Coordinator and provide support as needed to develop program initiatives that help to foster community. This could include but is not limited to: bringing in agencies for workshops, food initiatives, starting or bringing in classes, and/or connecting program participants to volunteer roles.
Assist the Volunteer and Event Coordinator supporting the program participants to access volunteer roles where appropriate and desired.
Work with the team to receive donated items and distribute to program participants.
Assists in maintaining and developing the vision for community events as it pertains to the program area.
Housing
Works with the Housing Department to understand communication channels and practice clear communication with each Meanwhile Space Developer.
Responsible for communication of Program Participant move in and move out of each Meanwhile Space unit to the Developer.
Works with the Housing Department to understand and implement the maintenance requests and processes for each housing unit.
Team, Program, and Administration
Support staff, volunteers and Journey Home Community program participants in prayer and through spiritual guidance rooted in the Christian tradition while respecting each person's religious and cultural beliefs.
Take on the primary responsibility for activity and Meanwhile Spaces program outcome reporting.
Work with the Program Manager to provide annual staff evaluations for the Settlement Team.
Ensure the Senior Manager of Programs is aware of any significant
concerns or issues with participants, staff or sector stakeholders as quickly as possible. Work with them to find an appropriate solution.
Provide evaluation and review of settlement activities to ensure goals are being met. Make proposals for programming changes and collaborate with the Senior Manager of Programs to adjust current programming as needed.
Represent the agency at community forums and consultations as assigned by the Senior Manager of Programs.
Collaborate with the Senior Manager of Programs in implementing new programs/projects.
Function as the organization's main liaison between Meanwhile Spaces and program provision partners, maintaining and building referral pathways to and from inter-agency partners.
Carry out additional tasks/projects as assigned by the Senior Manager of Programs.
Attend and take an active role in departmental and all-staff meetings. Occasionally lead team members in devotional and prayer times.
Provide support for other administrative tasks related to the promotion and development of the organization as assigned. This includes assisting with"all-staff" Journey Home Community events (i.e. annual Christmas or other seasonal events, annual summer picnic, AGM,  etc.).
On occasion, provide after-hours support for volunteers and program participants.
Participate in the annual Ride for Refugee, using both work and volunteer time as required.
Remuneration, Benefits, and Employment Standards
Salary Starting Rate: $56,000 per annum; paid in 24 equal pay periods annually.
Benefits: An employee benefits package for extended health coverage commences after three months of employment.
Employment Standards: The organization's policies and procedures articulate employment standards for this position. All provincial employment standards are followed or exceeded.
Core Competencies
Fostering Teamwork: As a team member, the ability and desire to work cooperatively with others on a team; as a team leader, the ability to demonstrate interest, skill, and success in assisting groups to learn to work together.
Empowering/Developing Others: The ability to convey confidence in employees' ability to be successful, especially at challenging new tasks; delegating significant responsibility and authority; allowing employees freedom to decide how they will accomplish their goals and resolve issues with the goal of developing their capabilities.
Attention to Communication: The ability to communicate professionally in oral and written situations to ensure that information is passed on to others who should be kept informed. The ability to plan and deliver oral and written communications that make an impact and persuade their intended audiences.
Building Collaborative Relationships: The ability to develop, maintain, and strengthen partnerships with others inside or outside the organization who can provide information, assistance, and support.
Forward Thinking: The ability to anticipate the implications and consequences of situations and take appropriate action to be prepared for possible contingencies.
Results Orientation: The ability to set challenging goals and expectations, focusing on the desired result of one's own or one's team's work, focusing effort on the goals, and meeting or exceeding them
Thoroughness: Ensuring that one's own and others' work and information are complete and accurate; carefully preparing for meetings and presentations; following up with others to ensure that agreements and commitments have been fulfilled.
Conceptual Thinking: The ability to find effective solutions by taking a holistic, abstract, or theoretical perspective.
Initiative: The ability to identify what needs to be done and take independent action to accomplish the determined goals.
Decisiveness: The ability to make difficult decisions in a timely manner.
Self Confidence: Faith in one's own ideas and capability to be successful; willingness to take an independent position in the face of opposition.
Stress Management: The ability to keep functioning effectively when under pressure and maintain self-control in the face of hostility or provocation.
Spiritual Leadership: Ability to provide leadership and mentorship in Christian Spiritual practices.
Interpersonal Awareness: The ability to notice, interpret, and anticipate others' concerns and feelings, and to communicate this awareness empathetically to others.
REQUIRED QUALIFICATIONS
Post-Secondary Education.
Ability to provide Christian spiritual support (prayer, counseling) to program participants, volunteers, and staff colleagues as needed.
Ability to carry out duties and conduct oneself in a manner consistent with and respectful to the foundational Christian values of Journey Home Community as described on the Journey Home website and in our organizational values.
Demonstrated experience in managing programs and/or projects, volunteer management, or human services/social services/community
development/non-profit management or other related experience.
Strong English language communication skills, both written and verbal.
Strong interpersonal skills and ability to build rapport with program participants (refugee claimants), volunteers, and team members.
Strong computer skills including competency in using Google Suite, WhatsApp and MS Office (especially Excel and Word); having a comfort level and competency to be able to learn and use applications employed by JHC (i.e. Salesforce database).
Permanent Canadian status Citizen/Permanent Resident/Protected Person) including valid work permission.
Full BC driver's license and daily access to a personal vehicle.
Significant schedule flexibility including evening and weekend availability
PREFERRED QUALIFICATIONS
Lived-refugee experience and/or experience working with refugees OR cross-cultural experience (either lived or vocational experience).
Bachelor of Social Work or experience in the area of non-profit human services and advocacy advocating for marginalized persons.
Strong English language communication skills, both written and verbal.
Crisis intervention skills and experience.
Demonstrated experience working with marginalized populations.
Proficiency in a language commonly spoken by the refugee claimants in our community Spanish, Kurdish, Farsi/Dari, French, or Arabic
ADDITIONAL REQUIREMENTS
All employees of Journey Home Community must:
Pass a criminal background check for the vulnerable sector
Agree to and sign the Journey Home Community Staff Code of Conduct.
Agree to abide by all organization policies and procedures.