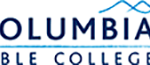 President – Columbia Bible College
This executive search is conducted by Nelson/Kraft & Associates on behalf of Columbia Bible College
EXECUTIVE SUMMARY
Columbia Bible College is searching for a visionary and strategic leader with a passion for discipleship to join their team as President.
The President of Columbia Bible College reports directly to the Board of Directors and provides strategic, organizational, spiritual and theological leadership to the students, faculty and staff. Working with the Board of Directors and the Lead Team of the College, the President is the primary leader in articulating the College's mission and vision and ensuring its implementation. It is expected that the President will fully affirm the College's Confession of Faith and Responsibilities of Community Membership statements, and will be a member of a Mennonite Brethren or Mennonite Church congregation.
If you are an academically accomplished and entrepreneurial executive with a motivation that aligns with Columbia Bible College, we would love to hear from you!
QUALIFICATIONS
Experience
Significant leadership experience in a church or parachurch ministry, preferred.
A proven skillset in executive and organizational leadership.
Developed skills in leading strategic planning processes and implementation.
Knowledge and skills in managing organizational change.
A track record of discipling and empowering others to use their gifts and strengths.
A keen understanding of and background in development and fundraising strategies.
Excellent written and verbal communication competencies.
Able to engage others with humility, integrity, trustworthiness and reliability.
Education and Alignment
An earned doctorate, preferred.
Some education at an Anabaptist school, preferred.
Able to sign the Confession of Faith and Responsibilities of Community Membership statements.
OUR MISSION
Columbia Bible College seeks to equip people for a life of discipleship, ministry and leadership in service to the church and community.
OUR VISION
Christ-Centered, Kingdom-Focused, World-Impacting.
OUR VALUES
Following Jesus wholeheartedly
We worship Jesus Christ as the one true King and seek to model a life that embodies his transforming work in the world.
Hebrews 12:1-3.
Pursuing the truth with humility
We are curious and courageous, seeking truth, building trust and bearing witness to what we believe by the power of the Holy Spirit.
Matthew 7:7-8.
Caring for the good and growth of one another
We believe people matter because they are created in the image of God. We invest in relationships, pursue growth and seek to cultivate a Christ-centered community.
1 Peter 4:8-11.
Doing together what needs to be done
We commit to and engage in God's holistic mission to reconcile all things to himself; together we lean in, and together we serve.
Colossians 3:23-24.
Location: Abbotsford, BC
Application Deadline: open until a suitable candidate is found
Start Date: TBD
TO APPLY please send a PDF copy of your cover letter and resume to info@nelsonandkraft.com.
To obtain a complete Opportunity Profile, please visit our website.
ABOUT US
Nelson/Kraft & Associates Inc. is an executive consulting firm that specializes in working with not-for-profits and for-profit businesses across Canada, assisting them in the placement of senior executives and directors.
Nelson/Kraft & Associates Inc. welcomes and encourages all interested applicants to apply for this position. Nelson/Kraft & Associates Inc. is committed to the principles of diversity and inclusion in its hiring practices, and will only make distinctions among interested applicants in accordance with the applicable Human Rights legislation.
Nelson/Kraft & Associates Inc. also welcomes and encourages applications from candidates with disabilities. Accommodations are available on request for candidates taking part in the selection process. If you require disability-related accommodation during the recruitment process, please contact us.