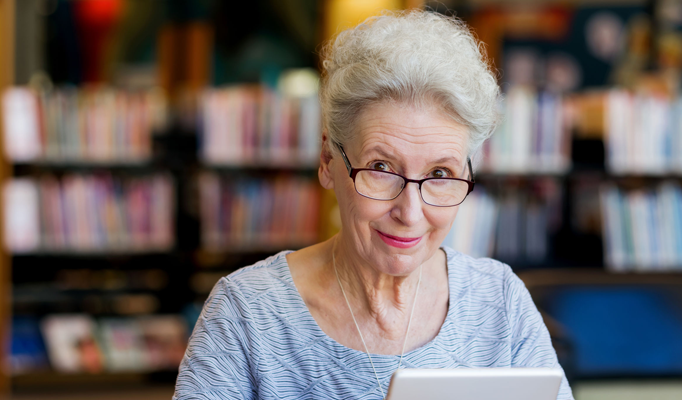 I never thought I'd see my two sons looking "older." They are my "kids." That's why they surprised me by losing hair, gaining weight and generally showing the wear and tear of life. That means, of course, that I look older as well. I am usually displeased with photos taken of me; but when I look at those photos five years later, I look terrific. Our parts sag. Our muscles ache. Our skin wrinkles. That is the way God designed life. I may do all I can to stave off aging – eat healthfully, take vitamins, use anti-wrinkle creams – but eventually I must accept reality. I am aging – in the Spirit.
While we lament the aging of our bodies, we can celebrate the aging of our spirits. The Psalmist writes: "(The righteous—that's me) will still bear fruit in old age, they will stay fresh and green, proclaiming, 'The Lord is upright; he is my Rock . . . " (Psalm 92:14-15 NIV). I want to bear the fruit of the Spirit as listed in Galatians 5:22-23: love, joy, peace, forbearance, kindness, goodness, faithfulness, gentleness and self-control.
As our appearance fades, such qualities shine more prominently. After all, we've had decades to grow the crop. But how might we cooperate with the Spirit to develop these qualities? I haven't yet mastered perfection, but I've observed the fruit of the Spirit growing in my own life and the lives of others.
Love and Kindness. These words simply mean putting the welfare of someone else ahead of your own. I've watched it blossom in my family as a brother became helpless with Parkinson's disease. His wife, herself in her nineties with congestive heart failure, remains his faithful helpmate. A daughter and husband moved back home to tend to both of them – feeding, dressing, loving. A beautiful thing to see.
Joy. Whereas at a younger age I may have been too busy to notice the finer things in life – sunsets, flowers, changing seasons – God's creation now blesses my heart. At a wildlife reserve, my husband and I observed tens of thousands of geese and swans stop by a lake on their migration route. So interesting to see how God has wired wildlife to respond to the seasons. Our most en"joy"able day trips are simply places close to home that allow us to be close to nature, often free of charge.
Peace. Our world spins in turmoil, but my heart rests in peace as I trust in Christ as my Saviour. The deterioration of my body is only temporary. Heaven awaits. Whether moments or months, I am nearing home. And instead of feeling dread as I did in earlier decades, I feel peace.
Forbearance. By now I've learned to watch my words. It takes no more time or effort to respond to spouses and friends in a pleasant voice rather than in a snarky one. And I can patiently wait for the other person to finish their story before I jump in. I smile when I think how impatient I used to be, grumbling about doctors who kept me waiting, scurrying to get things done. As the fruit of the Spirit has grown, I am more likely to make allowances and accept delays as part of life.
Goodness. My conscience has become more sensitive as I've aged. I've had many roles in life – mother, teacher, volunteer, writer – and I've tried to show godly qualities in all of them. Now that I'll soon be meeting God, I especially want to do the right thing by my family, neighbours and friends.
Faithfulness. The geese and swans I mentioned earlier, mate for life. So I too remain faithful to God. By now I've read His Word through dozens of times and heard thousands of sermons. I've prayed and fasted to better communicate with Him. But even if a person comes to faith late in life, God keeps us faithful and holds us tight.
Gentleness. As I practice love, forbearance and kindness, I naturally show gentleness. That clerk at the grocery store, that child throwing a tantrum in a restaurant, that spouse upset by the day's events – they all need a gentle touch and a reminder that God loves them, even in their distress.
Self-control. This may be the toughest quality to develop. So I make every effort to control my emotions even though I disagree with someone. I want to say or do nothing that reflects badly on my Lord and on my testimony as a Christian. I bite my tongue or walk away from situations that might spark annoyance.
Fruit grows naturally. As Paul tells us in his letter to the Galatians, the Holy Spirit bears fruit in our lives. Let's cooperate with the Spirit and enjoy the harvest