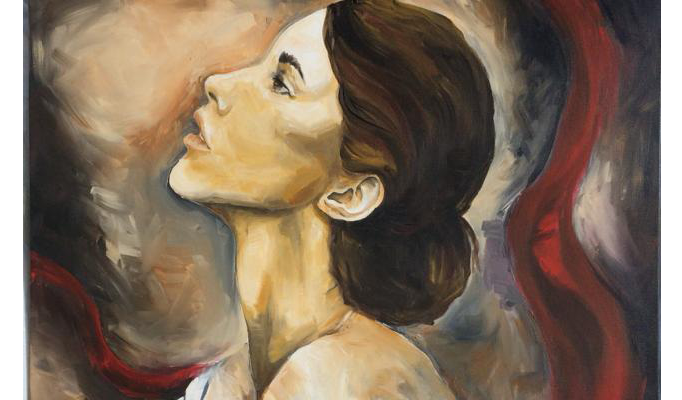 Art is a task like building bridges and fixing meals; it takes intelligence, sensitivity to needs, and specialized knowledge. (Calvin Seerveld)
In his book For the Beauty of the Church, David O. Taylor asserts that merely adding art to our worship services is not the point. Art that serves the church must be good art, and serve the purposes of the church. And that, Taylor says, "requires a great deal of wisdom and humility." A wide range of artistic preferences live side by side in the church. In fact, artistic style often influences where we choose to worship. Various styles resonate with our personalities, formed by our ethnic and faith backgrounds which have shaped our preferences. Taylor warns about the dangers of making art in church, that we must listen to one another, being slow to judge or assume that certain artistic experiences cannot lead to true knowledge of God. "We all have plenty to learn about how to be the one body with many, often curious, parts," he writes.
Taylor juxtaposes the big idea regarding two categories of truth: superordinate Truths ("big T") and subordinate truths ("little t"). The big T group includes overarching Christian beliefs about God as Father, Son and Holy Spirit; our human nature; the church; art. When we get these wrong, real dangers occur. Subordinate truths, (the little t) on the other hand, are how we live out the big truths within our context. They might include the kind of musical style we use to worship, or how we structure our missional outreach or ministries. Taylor contends that too often we confuse the little t's with the big T's, causing headaches.
Dangers
Taylor goes on to identify six dangers of art making in the church.
1. Bad art: The Biblical narrative conveys a God who looks for skilled artists in the work of building the temple and in the work of worship. If excellence in art making is a pursuit, it should be no greater than among God's people, for His glory. This doesn't mean that emerging artists don't have a place. When an artistic gift becomes clear, there should be no hesitation to mentor and give opportunity for developing that gift. This can be done in ways that build involvement of artists as they progress. Taylor encourages pastors to learn what good art is, and help their congregation mature in this goal.
2. Supersaturation: Overstimulation is the order of the day in our fast-living, activity-based lifestyles. We jump from one image to another, one activity or task to another, without taking time to be still. This leaves us little time to reflect on who we are before God and in relation to our world and to one another, to reorient our spirits. Taylor contends that constant stimulation leaves us morally weakened. We must be attentive to ways our art might be keeping worshippers on this over-stimulation treadmill.
3. We've always done it this way: Some healthy traditions have been passed down to protect us in our spiritual worship. These include elements like the creeds, honouring the word of God, prayer, confession and responding to God. The danger lies in stubbornly rejecting refreshing ways of presenting, redirecting or even replacing elements in our corporate practice of Christian faith.
4. The utilitarian reduction of art: Some believe that art for the church is always meant to be overtly gospel-thematic – that it must project an evangelistic message, or have a purpose more important than the art itself in order to bear value. Taylor says that if we reduce art to a utilitarian purpose, we make it small, and restrict the calling of the artist. Good art is good for the world.
5. Art as a form of distraction: Is the art helping people encounter the living God with heart, mind, and body, or is it causing them to become distracted from Him? There is a danger of Christians being transported into elation, being entertained by, or escaping into the art itself rather than being drawn to God's heart. Good art in the church directs the eye, the ear, the heart, towards God.
6. Immaturity: Artists who seek to draw attention to themselves or a political or religious statement may be using their art as a disguise for anger or manipulation. As they mature, artists become less conspicuous. Their work glorifies God rather than self.
Knowing the dangers, how can churches grow into a place of artistic maturity? Three key principles provide guidance:
Relational order
To frame the principle of relational order, Taylor says that church leaders cannot have good order without relationships, or good relationships without order. Pastors can assist artists by helping them comprehend context for art, the variety of personalities in the pew, and artistic context. Conversely, artists can help pastors understand the importance of our senses – sight, hearing, touch, smell and taste – to encounter God. They can help all of us realize, says Taylor, "that God is as much a creating Creator as a saving Saviour."
Engaging various generations together in artistic endeavors builds unity in the body, and a better understanding of one another. Building relationships between our home culture and those further away can influence our artistic perspectives, and discussions between scholars and artistic practitioners is a conduit for inspiration of both.
Contextual relevance
Artistic offerings must be carefully curated – will it be offered in a worship service, a social gathering or awareness event? A drama successful at an awareness event may not be appropriate for Sunday worship. Even our pursuit of excellence requires contextual wisdom. Both the prepared dance of highly skilled artists and the spontaneous dance of exhuberant children can edify our worship. One is a beautiful form of art, the other a form of truth. "Most of the time, the skilled dancers will best show us the life of God in the langage of dance. Now and then, though, the children will teach us the good news of dancing free and unafraid, just as we are," Taylor adds.
Organic rhythm
God invites us into the organic rhythm he has woven throughout creation. The earth moves through rainy and dry, hot and cold, growing and dormant seasons. Taylor submits that "God has created us to experience the artistic rhythms of festal muchness and cleansing simplicity." When Solomon throws a celebration at the temple's completion, he prepares more sheep and cattle than can be counted (I Kings 8) and at the wedding in Cana, Jesus makes more than six hundred litres of wine (John 2)! Both surely suggest extravagance!
Jesus also refers to fasting as a given – "when you fast", not "if you fast" (Matt. 6:16). All through scripture we see examples of extravagance, and calls to self-denial. "Deny yourself, take up your cross…" (Mark 8:35). There are times when each are appropriate. Taylor suggests that just as self-denial and simplicity helps re-orient our lives, so in our worship, times of simplicity might keep us from confusing the elements of worship with the heart of worship. Periods of silence and lament are as vital for the body of Christ as periods of exhuberant cymbal-clashing song. One piece of visual art well-placed is able to set the tone for deep reflection while a video from the past week of kids camp invigorates us to celebrate God's work through the generations.
Taylor concludes, "Let us risk boldly. Let us fail humbly. … And let us make such works of artistic beauty … that the world around us will pause for one moment and say, "Truly there must be a God and he must be here."