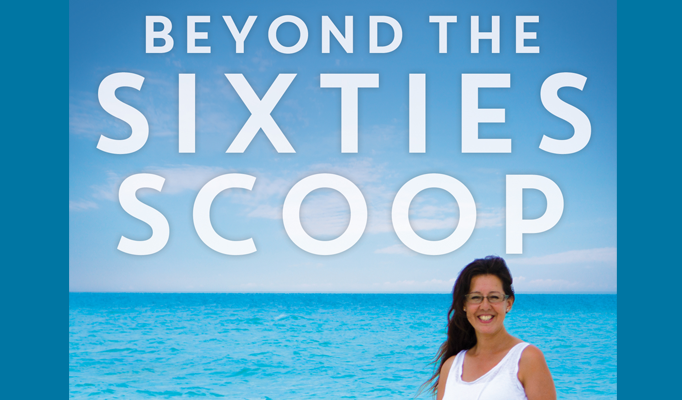 When you read Beyond the Sixties Scoop by Deborah Ironstand you'll be taken on a journey of brokenness, healing, and resiliency. Going back to childhood memories of living with her mother, grandma, and grandpa, and not knowing who her father was, gives the reader a picture of living off the land within a traditional Anishinaabe and Ojibway household. Although this was how her early years started, her circumstances soon led her to the foster care system. With her mother experiencing the Residential School System and Deborah being from what has been called the Sixties Scoop generation, life was hard for them both.
God always seemed to send people into her life, always reminding her of those early years. She always had a special connection with her mother and grandparents, and her grandfather seemed to fill the void left by not knowing who her father was.
Although she had fond memories of her early years, Deborah started to battle with nightmares and depression. As she grew a bit older, she accepted Jesus into her heart as Lord and Saviour and felt the presence and power of the Holy Spirit. There were frequent moves due to uncomfortable situations that keep arising. Dealing with the death of her grandparents was tough but dealing with the hurt and confusion that developed since leaving her childhood home seemed even tougher. Her frequent moves symbolized her emotions – all over the place. Not because she was a bad person, but because life kept throwing her curve balls. Unnecessary curve balls that neither she nor anyone else deserves.
After having an unexpected pregnancy, and an unexpected wedding proposal, Deborah reluctantly got married. She continued to find people who wanted to help her, but they always seemed to have an idea of what she should do, rather than allowing her to follow her dreams.
She had become a believer in Jesus as a teenager, and although she stayed in touch with the church and fellow Christians, many people never truly understood what she went through and what she was really feeling. After surviving an abusive relationship with her husband, she finally sought a separation. This after several trips to women's shelters and communications with the courts and the police. He said he never wanted a family in the first place, yet he had been the one who proposed, and he was the one who was always trying to get the kids back.
All of this brought home the Bible passage that says, "My grace is sufficient for you, for my power is made perfect in weakness." This really had meaning for Deborah as a result of all that she had been through since those early days growing up in a log cabin. Through regular contact with fellow believers – and more importantly the word of God – she always felt the strength to move on. Yet, she didn't really feel the effects of her healing journey until after the messy divorce.
Struggling as a single mother was a challenge for her, especially when it seemed that either people, or the system, were always making her life more difficult than it had already been. Yet, in the midst of these trials, the Word of God made more sense, and watching her children grow up was so satisfying and rewarding. Her son's unexpected death caused her more pain. But as an Indigenous Christian woman, whom God was constantly drawing to Himself, Deborah is definitely a survivor, who as the title of the book states, has gone past and Beyond the Sixties Scoop.