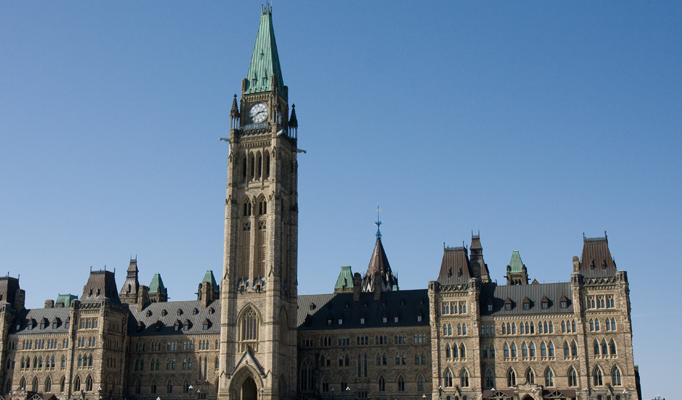 Conservative Rob Moore signaled a possible new direction in parliament when he rose to introduce a motion fast-tracking the anti-conversion therapy ban. The 11-page bill (C-4), introduced on November 29th, was the Liberal's third iteration at the legislation after the first effort died when Parliament was prorogued in 2020 and the second version died when an election was called last summer. This time the response was unanimous and resulted in a standing ovation, hugs and handshakes across party lines and general verbal affirmations of opponents.
36-year-old Adam Frey said he still bore the scars after ten years of conversion therapy when he accepted his sexual orientation. He mourns the estrangement from his nine nieces and nephews after his family attempted an exorcism on him. Randy Boissonnault, Liberal MP for Edmonton Centre, said this bill will not harm religious freedoms and that he dreamed of the day when "LGBTQ issues are no longer political footballs."
62 Conservatives had previously voted against the bill despite Erin O'Toole's signaling that he wanted to be seen as an LGBTQ ally. This time, not a single voice stood against the motion. The opposition leader continues to encourage free voting on matters of conscience within his party but this act meant that none of the individual MPs had to stand a take a position for a recorded vote. Conservative House Leader Gerard Deltell implied that the vote was an effort to move the bill back to the legislative stage it had reached six months before when it was being handled by the Senate. "People who had something to say were able to say it [last spring]…"
All parties celebrated that this was the first piece of legislation to pass the House in the 44th parliament. The motion means that the legislation is passed through all stages without further study or amendments. C-4 is actually an expansion of previous legislation, outrightly prohibiting adults, youth and children from undergoing conversion therapy. Four new criminal offenses are proposed.
Conversion therapy is generally defined as any attempt to change a person's sexual orientation to heterosexual or to change their gender identity to cisgender or any attempt to repress a person's gender expression or non-cis gender identity. The Evangelical Fellowship of Canada has been opposing the legislation due to the lack of clear definitions. The legislation apparently does not "include a practice, treatment or service that relates to 'the exploration or development of an integrated personal identity – such as a practice, treatment or service that relates to a person's gender transition – and that is not based on an assumption that a particular sexual orientation, gender identity or gender expression is to be preferred over another.'"
Gemma Hickey, a conversion therapy survivor, joined the Liberals for the announcement. She said, "I was raised Roman Catholic and my church taught that being homosexual or transgender was wrong. Society reinforced those beliefs. My doctor referred me to the therapist in the next office. When she greeted me at the door, my eyes gravitated towards the large wooden crucifix that hung around her neck on the outside of her blouse. 'Welcome Gemma,' the therapist said. 'You're safe here.' She lied."
NDP rights critic, Randall Garrison claimed that "the critical piece all through has been the testimony of survivors, and the work that survivors did in talking to members of Parliament about what they experienced as a result of conversion therapy…" We all agree that kidnapping, forcible confinement, assault, fraud or physical and mental harm are not values we espouse but does this legislation includes many forms of talk therapy we embrace?
It passed through the Senate as is. C-4 could mean up to 5 years in prison for those causing another person to undergo conversion therapy. It would also criminalize taking a minor out of the country in order to undergo the practice. The bill is seeking to criminalize promoting, advertising, providing or profiting from the service with up to 2 years of incarceration for this.
Justice Minister, David Lametti, has previously acknowledged (March 2020) with his department that the legislation would not criminalize "private conversations in which personal views on sexual orientation, sexual feelings or gender identity are expressed such as where teachers, school counsellors, pastoral counsellors, faith leaders, doctors, mental health professionals, friends or family members provide support to persons struggling with their sexual orientation, sexual feelings, or gender identity." If the conversations take on a public persona, then he advocated for an "open-ended and exploratory conversation" where no predefined goal was in mind. These verbal qualifiers are nowhere in the written legislation so questions persist about what this means for sermons, youth studies, programs on sexual ethics and what he means by a predefined goal.
The Association for Reformed Political Action Canada issued a statement, within a few hours of the bill's passing, vowing to work with MPs to "urge amendments that will improve and clarify this bill." The organization sees the bill as too far-reaching and potentially unconstitutional.
Christian values do not support coercive or abusive efforts to change someone else so they fit within our communities. We do value freedom for parents to guide their children in faith and for individuals to gain spiritual support to align their lives to their conscience, identity and convictions. Has C-4 blown this up?