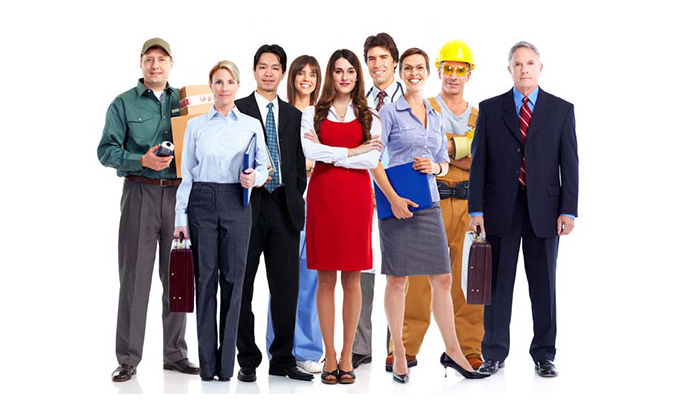 The Canadian Christian Business Federation (www.ccbf.org) has launched a new program, BIZ Groups, in partnership with local churches to help business leaders create more successful and impactful businesses.  It's all about "Connecting your Sunday Faith to your Monday Work."
BIZ Groups differs from existing workplace ministry programs by helping leaders to purposefully transform their businesses into thriving living examples of God's word.  The program seeks to bridge the divide between business and faith by converting scriptural teachings into actionable business ideas ready for the modern business world.
Christian business leaders often feel isolated at work. Many existing church programs for workplace ministries have focused on personal spiritual growth through Bible study, but do not understand or address the unique challenges of business leadership.
On the other hand, secular business courses, networking, and peer support groups often leave no room for their faith. This can leave many Christian business leaders feeling that their business responsibilities are at odds with their faith and wondering how Christianity can be more relevant to the work week as they experience it. The Canadian Christian Business Federation (CCBF) has launched BIZ Groups to bridge this gap.
The CCBF is committed to integrating Sunday faith into business workplaces. They believe that the example and teachings of Christ need to be lived in the real world and demonstrated to others, not just studied in groups. "Faith without works is dead." James 2:17
The CCBF mission is to build up thriving and caring businesses shaped by God's grace and Biblical leadership principles so that they inspire and transform everyone who encounters them. BIZ Group programs will enable business leaders to accomplish this through applying God's Word in a contemporary business context.
BIZ Groups are non-denominational and non-political groups meeting either in person or virtually, welcoming people of all backgrounds, whether they have accepted Christ as their Saviour or are just starting their spiritual journey.
The BIZ Group format is based on a peer-group format, a monthly Biblical leadership curriculum, and supported by volunteer group facilitators who lead the monthly meetings often over breakfast or lunch. Currently, BIZ Groups partner with local churches to host these BIZ groups and provide access to a broader set of church services for those members who need them. This helps create an extended community of faith-based support.
BIZ Groups, partnered with local churches, can also be a means of helping support church revival and renewal.
Christianity has been in statistical decline for the past 50 years. Church membership and attendance across North America is at an all-time low. A recent survey of church organizations showed that declining attendance will result in over 30% of churches across Canada closing in the next decade. In the US, Gallup reports that between 1999 and 2020, church membership has dropped between 7 – 20% and after COVID, it dropped another 20 – 40%.
Now, only about 1 in 5 people attend church more than just occasionally. And it's not just that Christians are not coming to church, many are leaving the faith altogether. One contributing factor is a lack of perceived relevance to their experienced modern life. This is especially true of younger Christians and likely younger Christian business leaders. BIZ Groups aim to reverse this trend by making the teachings of Jesus relevant and actionable in a contemporary business context.
BIZ Groups provide a choice of multiple scripture passages based on a different Biblical leadership principle each month. Groups then both learn and share their experiences in dealing with these contemporary business issues and how to put these principles into action.
The CCBF is a non-profit organization working for over 30 years to support Christian business leaders to build inspiring organizations through the word of God in the workplace. With nearly 1 million small businesses in Canada employing over 10 million people, our national economy, our local communities, and our local churches have been built through the hard work and contribution of small businesses.
BIZ Groups are the latest in a series of innovative business programs that include a national network of member chapters, provision of Christ-centred business offerings, a national Christian Business Directory, Christian job posting services, monthly business in prayer meetings, group facilitator training, and online leadership resources.
The CCBF believes that thriving, successful businesses can transform our communities, physically and spiritually by connecting our Sunday faith to our Monday work. For more information, contact: don@ccbf.org, or phone 416-725-5586.