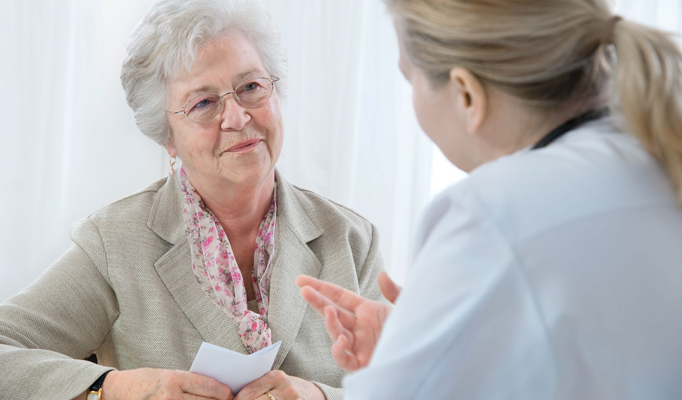 You may not think of yourself as a project manager, but in a way, aging well is your focus project once you enter "old age". They say there are three stages to old age – young old (55-65 years of age), middle old (66-85) and old old (85 and older). When you are in the young old stage, it's time to start project planning how you will thrive as you age. One of the ways to think about this is building a support team who will walk with you and support you as you age.
The first question to ask yourself is, "who around me will be there for me if I need them?" You can answer this with the name of the person you would call at 3 am if you needed someone in an urgent situation. Do you have someone who would answer that call and come to your assistance? People are a part of your support team.
The next question is, "have I got things in order?" Do you know what paperwork you need to put in order? Do you know where it is? Can your loved ones find what they need when they need it to help you? Paperwork is a part of your support team.
Thirdly, "what are your resources?" What are you reading or practicing that will give you the confidence that you are on the right path for aging well? Resources are a part of your support team.
Here are several categories that you can use as a framework to work out who your support team will be as you move through the years.
Health: Physician
Do you have a medical doctor? Does your doctor understand your medical history and help you navigate your medications and lifestyle choices? A patient-oriented physician who understands the complexities of your individual health is a key member of your support team. If you do not have a family physician, your number one goal is to advocate for yourself to get a family physician. Regular check-ups give your physician a record of your health. Do you need to do annual or regular tests? Do them! Don't let the pace of life prevent you from developing a medical history track record.
Prepare yourself for your medical appointments. Write down questions you have in the time between appointments. Do you have a weird mole? Are you breathing differently? Do you wonder about why something is happening with your body? Ask. Book as many appointments as you need to cover ALL the issues that concern you. Take notes at your appointment so that you can review and research later.
Obey your physician. That's a tough one. Prevention is a key to aging well. If your doctor advises you to stop smoking, to start exercising, to lose weight, to reduce sugar or carbs, to go to a sleep clinic, to start drinking a glass of red wine nightly, to stop drinking all together, to stop driving, to use a walker, to see an occupational therapist… DO IT. Give yourself the best chance each day to be healthy as you age.
Pharmacist
They say that the pharmacist is the most under-utilized expert in your healthcare journey. Do you have a pharmacist who knows you and takes time to answer your questions? A patient-oriented pharmacist is a collaborative member of your health team.
Do you know that there is a group in Canada who gathers data about the heath of Canadians? The Canadian Institute for Health Information (CIHI – pronounced Kye High) published a report, Drug Use Among Seniors in Canada, 2016, that says the average senior (age 65+) is taking 6.9 different drug classes over the year. They also found that the number of drug classes (10 -14) prescribed to seniors increased hospitalization-related adverse drug reactions five times over those who were receiving 1-4 drug classes.
When a senior is prescribed a higher number of drugs, the possibility of a "prescribing cascade" increases. This happens when an adverse drug event is misinterpreted as a new condition and a new drug is introduced to treat the adverse event. As you can imagine, it takes a skilled team – physician and pharmacist to understand drug interactions, avoid a prescribing cascade or unravel one once it has taken place. If you read the CIHI report, you'll be interested to find out that the most popular issues for drug prescriptions among seniors are for high cholesterol and gastroesophageal reflux disease.
Now you know. You are not alone.
Holistic Health
Many people these days are turning to holistic or naturopathic health to help navigate aging. This may be in the form of vitamins, chiropractic treatments, massage therapy, acupuncture or other non-traditional forms of medicine that add to the support team for seniors.
As you explore these areas, understand that natural remedies can also interact with your prescriptions (or other natural treatments) and the interaction could cause an adverse event.
Finding the best team in this area to support your needs takes initiative, research and perseverance. You'll need to identify what your specific problem is and research your way to seeking out a solution one step at a time.
It is best if you have someone alongside you in your research and practices in this area. They will help you identify what is working and what is not working as these treatments are usually pay-per-cost.
Patient Navigator
Have you heard that there are medical experts who will walk with you through a medical situation or a transition in your health? In a stressful time of illness or transition, you may need to pay an expert to come with you to appointments, take notes, do research and enhance your experience as you navigate a complex healthcare system. This is a new advocacy position that has only recently become more available. Be aware that there will be a cost to having an expert walk alongside your health journey.
Recently, I had a conversation with the son of a middle aged senior (late 70's) who was trying to navigate the health care system for his mother. She was unhappy in long-term care as she has no cognitive decline. She wanted to live in a reduced care situation to be around friends, but needed the nursing care 24/7 to manage her insulin levels. Frustrated, her son said to me, "I don't even know the words to use to ask the questions that I don't even know I need to ask." A patient navigator would help walk an individual and family through these transitions.
Exercise
Simple exercises that include cardio (walking), flexibility (stretching) and strength training (weights) will give your body the ability it needs to navigate some of the surprises in old age. Perhaps the most motivating warning I've heard is that the loss of flexibility is the number one way seniors lose their ability to use the toilet independently.
An excellent book, Strong Women's Guide to Total Health by Miriam Nelson is a resource beneficial for both men and women. This is a proven strength-training book that provides guidance for simple strength training exercises that can be done twice weekly and will be transformative for women (and men). You can begin to get strong – even if you start in your 90's! You may need to purchase a few in-home items to assist you in your fitness – small handheld weights, stretching band. Do you need a walker to feel safe? Get one! Don't stop walking because you need equipment. Get the equipment and keep going.
If you can't motivate yourself to exercise 3-5 times per day, perhaps it's time to call in an expert. Although the personal fitness trainer ads are terrifying with their Boot Camps and 16-week challenges, there are personal trainers who will work with you in specific ways to create a regimen that will be within your capability and will move you toward increased health, strength and flexibility. Some will even come to your home!