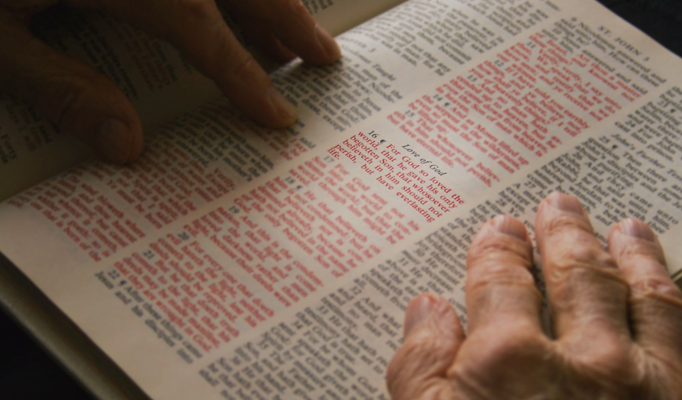 A new video series from Apologetics Canada
Sandstorms, 45 degree Celsius heat, scorpions, and endless police checks are all in a day's work when filming in Egypt! On June 3, Apologetics Canada (AC) departed for Cairo, Egypt, to begin filming a new series called Can I Trust the Bible? People who have heard about our new series and chosen location keep asking the same question: "Why are you going to Egypt to talk about the Bible?" 
What many people do not realize is that our oldest biblical manuscripts come from Egypt. Egypt was not only a hub in the ancient world for growing papyrus, making scrolls, and copying texts, but the country's hot, arid climate is also perfect for preserving these fragile documents. However, the same inhospitable climate that protects and preserves Egypt's ancient treasures that fill museums also makes it incredibly difficult to travel and film there. Many locations we visited had not seen rain in years!
Besides preserving the books included in the Bible, the lands of Egypt also protected apocryphal books, like the infamous Nag Hammadi Library's Gospel of Thomas. Not surprisingly, a question we receive regularly at Apologetics Canada is why these other books were not included into the New Testament. To tell that important story, we traveled over 2,000 km throughout Egypt to the locations where these biblical and non-biblical manuscripts were found.
As the story unfolds, the reason becomes very clear why the early church did not recognize these books as scripture and why we can have confidence in the accurate preservation of the New Testament and its trustworthiness. You can view the trailer for our new series with Wesley Huff and Andy Steiger, which will be released in March 2024: https://bible.apologeticscanada.com
Until then, you can learn more at the Apologetics Canada Conference coming to a province near you. Our next conference will be in British Columbia on March 1-2, 2024 (details coming soon to https://apologeticscanada.com).