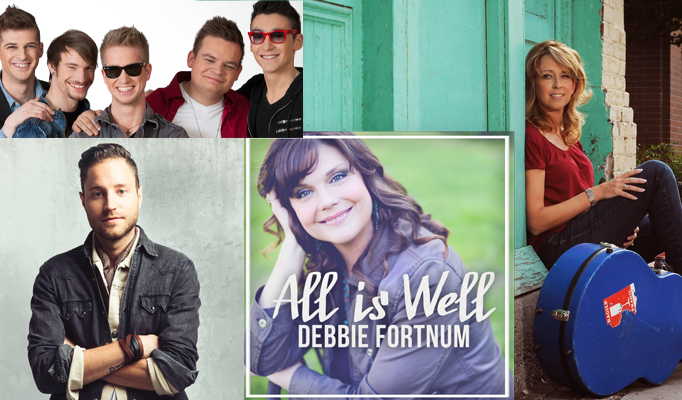 Christian artists from across Canada will gather in Edmonton on November 5 for the 37th Annual Covenant Awards.
Leading with nine nominations is Steve Bell's multi-disc album Pilgrimage, a celebration of his 25-year solo career, that is nominated for Album of the Year and Folk Album of the Year, and the title track 'Turn It Around' is nominated for Song of the Year while he also received nodes for Male Vocalist of the Year, Producer of the Year and Artist of the Year.
Other multiple nominees include BC's own Tim Neufeld, who picks up six nominations including Song of the Year and Recorded Song of the Year for his track I'm Free, from the album The Joy (featuring The Glory Boys), nominated for Album of the Year.
Last year's Artist of the Year winner and BC native, Dan Bremnes, is up for the award again in 2015, along with three other nominations for his album Where The Light Is that released this summer on Sparrow Records.
Carolyn Arends just celebrated 20 years of making music and was nominated for Female Vocalist of the Year, while Debbie Fortnum's new album All Is Well was nominated for Inspirational Album of the Year and Q-Town was nominated once again for Children's album of the Year.
The full list of nominees for the 37th Covenant Awards can be found at www.gmacanada.ca
In other awards news, brothers duo High Valley was at the 2015 Canadian Country Music Awards held in Halifax, Nova Scotia on Sept. 13, 2015 and took home the trophy for "Group or Duo of the Year."
Meanwhile the Dove Award nominations were announced and Canadian artists recognized this year include Thousand Foot Krutch for Rock Album of the Year for their Oxygen:Inhale while Matt Maher received nominations for Worship Song of the Year "Because He Lives (Amen)",  Pop/Contemporary Album of the Year for Saints and Sinners and Songwriter of the Year.  The Dove Awards will air exclusively on the Trinity Broadcasting Network (TBN) on Sunday, October 18 at 7 p.m streaming at www.tbn.org