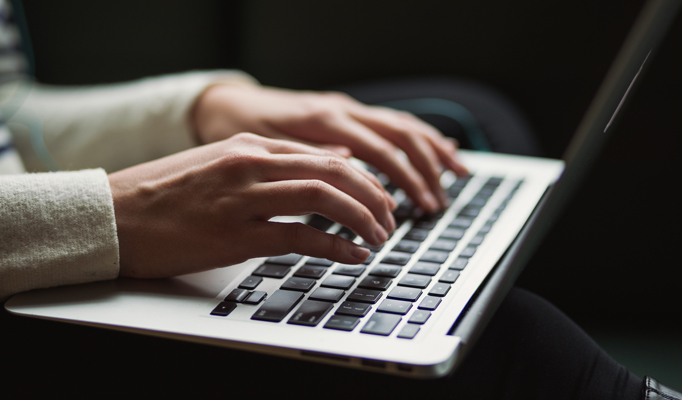 "I think cancel culture is one of the biggest issues we have in our society," Emmanuel Acho opined to guest Chelsea Handler on his popular video blog Uncomfortable Conversations with a Black Man. Acho is a black former NFL player who played linebacker with the Cleveland Browns and Philadelphia Eagles and a current analyst with Fox Sports. "I hate cancel culture because cancel culture doesn't give anyone an opportunity to grow, to morph, to evolve. If you cancel them, they will continue in their error, their blunder."
The practice of withdrawing support for public figures who have said or done something considered objectionable or offensive is often done through group shaming on social media platforms. Cancel is a slang term for calling out bad behaviour and boycotting whatever a person is involved in. It is an effort to take away the platform, power, influence and positive reputation of someone you disagree with. It is about control more than about justice and it strives to shame and scare enough people into conformity so that they can avoid whatever consequences you are rallying others to exert.
Is this what Jesus was doing in Matthew 23:27 when he called the Pharisees hypocrites, "whitewashed tombs," full of dead men's bones and everything unclean, or is this what the religious elite were trying to do with him when they called him demon-possessed (John 8:52) and finally had him crucified? Perhaps it isn't new but just different. Under the Roman Empire the general feeling of helplessness created an avenue for reasserting some sense of control by the Pharisees and Saducees.
Under Covid's pressure in a polarized world, at a time when our society is attempting to embrace a progressivism that is pushing it off Judeo-Christian foundations, the public call for political correctness is opening the door to new efforts at controlling the narrative that will determine our future and who controls it.
Cancel culture targets individuals who others think have engaged in behaviour which is perceived as unethical, illegal or wrong or someone who utters a questionable or unpopular opinion. Bill Cosby and Harvey Weinstein are obvious examples for the Me-Too movement demonstrating social justice in helping powerless people to be heard. Extreme forms have resulted in 'mob justice' where quick judgment is dispensed before the evidence is in. Ending, nullifying or eradicating a person has become all too easy with current social media platforms.
Instead of debating the rights or wrongs of an idea or a behaviour in our free speech society, cancel culture targets and attempts to cancel the person themselves. For example, a popular personality may present a case for any one of a number of issues (i.e., against vaccines, for conversion therapy, against abortion, for street evangelism, against masks) and instead of listening to the evidence others may rally a mass effort to shut down the individual's influence, credibility or impact. Not only this but they rally others to shut down any organization, voice or business which might support that person. The cycle of cancel culture continues because the initiator and his/her supporters are convinced they are the good person eradicating a non-good person.
A Huffington post commentator considers that cancel culture is an "outlet for reflecting changing social norms that institutions haven't caught up with yet." It is this clarification which should alert churches on what they are dealing with as they attempt to reach the next generations. Examples given as reasons for cancellation include comments considered to reflect racism, misogyny, ableism and transphobia.
Former US president Barack Obama called out the 'woke cancel culture's' tendency to cast stones in judgment. "You're not going to bring out change that way," he said at a Summit event in Chicago. Commentators have noted that history shows us that when mobs start tearing down statues and symbols it isn't long before they start tearing down real people's reputations and careers.
Rowan Dean of Sky News sees people cowering under the threats of cancel culture. He paints the issue as a cancer that results in totalitarian practice. It is a way to silence and sideline people from the public square where their opinion can be shared. A free society settles disputes through public debate. Expressing a politically incorrect point of view is all it takes to unleash a torrent of personal criticism. By traumatizing someone enough, they can squash any counter options. The issue then isn't only about climate change, immigration, multi-culturalism, same-sex marriage or any other controversial topic. This practice was used effectively in a recent election against certain persons.
When involved in public confrontation we tend to identify participants as heroes, villains or victims. We see that clearly in current government policy. The ones in power declare themselves to be heroes, the opposition are villains and the ones being helped are victims. If someone believes something different from us then they are either villains or victims since we are clearly heroes. If we let them take on the role of hero than we take on the role of villain or victim – since we don't like to be villains that often means embracing being a victim – a role none of us like for long. People in victim roles will reclaim the hero role by doing what they can to destroy the other person. Some of our issues around First Nations and racism play into this.
There is no measure of where the limits of retribution might be. The values held by the majority of quiet people are shut down. With social media's ability to give negative reviews it doesn't take long to destroy someone. The utopian vision of some stimulates wiping the past clean of anything that doesn't promote the current cultural perceptions. The tolerance noted in our society is being pushed toward intolerance. When J.K. Rowling signed a letter objecting to the surge of cancel culture she and the others with her were set up for cancellation.
Social commentator, Teal Swan sees cancel culture as the emerging choice of the millennial generation which she tags "the wounded generation". She sees millennials as duped and distrustful and prone to see others as enemies. She sees them going for power in indirect ways through social media. The language of holding people accountable by public shaming and slander "has nothing to do with justice and everything to do with control."
Facts, truth and evidence have always been an essential part of public dialogue. A unity of those who hold similar views needs to be solidified. Using free speech to defy bullying. These are essentials.