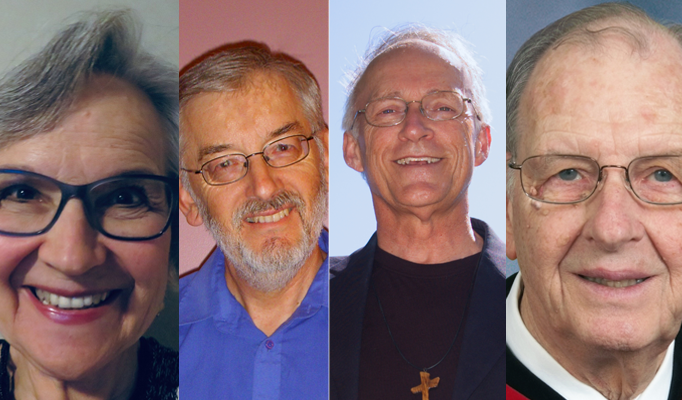 So how does your faith engage with culture; where do you stand? In that invisible battle in heavenly realms lived out in earthly expressions. In that unfolding of creative genius displaying the raw, untapped riches left behind by God to be massaged into new forms by those made in his image. Perhaps our instinctive response might alter if the issue involved the specifics of drinking, dancing, movies, literature, education, art, music, technology, politics, substance use or sexuality. Perhaps it would alter based on our upbringing, training, experience, ethnicity, country of origin, or spiritual heritage. 
Bill Strom, in his book More Than Talk, lists four categories of interaction:
Separator: one who censures and rejects any cultural influence that could be considered worldly.
Selector: carefully selects what they consume in terms of media/ reading material etc.
Reformers: a focus on critiquing the message of culture and/or transforming it for use by a Christian audience.
Adopters: take a more carefree attitude toward culture and don't see it as having much impact. God's message is within all forms of art.
Interfacing with culture
Recently, a panel of experienced literary-minded believers gathered to consider how we should interface with the culture all around us? Facilitator Rose Scott, representing her 'North of 60' writer's group, posed the questions to panelists including David Kitz (Ontario actor, awarded author, former teacher, minister and current president of the Word Guild), Dr. Ed Hird (Anglican pastor, writer and marriage renewal speaker), Dr. Lloyd Mackey (awarded journalist, one of the founders of Christian Info and the Encyclopedia of Christian Leaders), and Violet Nesdoly (Langley writer and artist). Scott brands herself as "writer, dreamer, thinker, teller of truth, teacher, learner."
Scott framed the session with these words. "At times in history, Christianity and the dominant culture have been in sharp opposition, while on other occasions Christianity has influenced culture for the better. In today's world, we are constantly bombarded with culture and contentious issues can pop up almost anywhere. Movies, books, social media, leisure pursuits, celebrations, even exercise can have overtones that the believer may need to wrestle with. We may also find ourselves having to answer to other Christians for our stance on an issue. How can we as writers approach cultural practices and subjects while remaining true to Christian convictions?"
A variety of approaches to cultural interactions
Lloyd Mackey (DMin) has vacillated within all four groups (listed above) depending on the story he is following. He grew up as a Plymouth Brethren 60 years ago and understood that there were many false teachers out there like Southern Baptists (due to lack of weekly communion and single man ministry). He meets people within the culture in which they thrive. He has read a lot of historical fiction and recognizes that authors who have different perspectives write from what they know. He tries to immerse himself into the mindset of the one who is communicating their truth. He is focusing on helping others move from areas of conflict to areas of collaboration. He doesn't want to find enemies where there aren't enemies. He learned much about using faith to see common comparisons to bring a common good.
Violet Nesdoly grew up in a Mennonite home with a clear separator culture and is now from a Pentecostal church. She sees separation reflected in the wilderness wanderings of the Israelites but has been modified by the life and teaching of Jesus. She is careful about what she allows into her mind and uses Philippians 4:8 as her filter with fiction. When she reviews books like memoirs or poetry she reads carefully and skips over offensive parts. She is strict with herself when writing because she says, "you take a bath in the scenes you write." She is concerned with cancel culture and political correctness in the media restricting our freedom of speech, thought and expression. She says when we realize that all believers are children of God made in his image then we can see the value of each individual and love as we are meant to.
David Kitz (MA) advocates that we need to hold our own convictions but allow others to hold their own. "We expect others to walk in the light we have… The relational idea is so key to how we react to others." He tends to be a selector who grew up as a Lutheran with very few scruples against cultural things like wine, cards etc. He transitioned into a Full Gospel position where he has changed how he interacts. He says, "if you are trying to reach someone cross-culturally you need to step out of your comfort zone." David reads historical books – especially focused on war – and doesn't find a moral conflict with his own commitment to pacificism. He also reads in the political realm and sees the focus on good and evil. He has written on all aspects of the human experience in tasteful and wholesome ways. He sees an increasing path of polarization dividing us into extremes. He feels we need to be rooted in the fundamentals of our Christian faith and focus to be bridge builders to our culture. We need to be inviting rather than confrontational.
Ed Hird (DMin) confesses "you can't force anyone to do anything." Ed was converted at 17 in the Jesus movement and this was a transformative movement as youth came out of the occult and new age. He enjoys books that are sensitively incarnational in their cultural message. He sees the internet impacting us because social media sends you feeds to support your bias, and this limits intelligent dialogue. He says in essentials unity, in non-essentials diversity, in all things, charity. We can't compromise on the authority of Scripture or the lordship of Jesus Christ. His extensive writings on concerns around the use of the Myers-Briggs Temperament Indicators (because of their tie to Jungian psychology) and Yoga have had significant impacts in his faith circles.
Relating responsibly
Making choices has always been a responsibility of believers within their culture. How do you respond to Hallowe'en, Yoga, Martial Arts, Environmentalism, the Arts, Media or the Myers Briggs Personality Inventory? Are you an adopter who believes God speaks in all culture and art? Are you a reformer who thinks aspects can be redeemed and repurposed for good? Are you a selector who chooses parts that aren't problematic? Or are you a separator who avoids anything that comes from an ungodly source? How do you choose? How do you relate with others who choose differently? What drives your choices and actions from Scripture? Do you think righteousness, reputation or relationship is most important? How will you prepare the upcoming generations to deal with their own issues of cultural change?