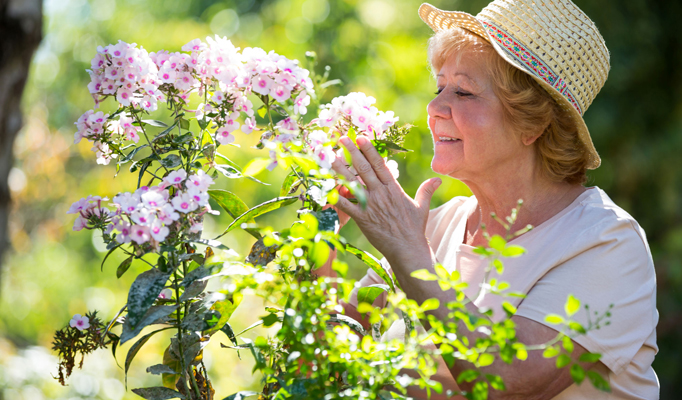 "Do you remember?" is one of questions that anyone living with dementia will struggle to answer. It just slips off the tongue and the next thing you know, you've put them in the very difficult place of trying to do something (remember) that is not possible. It took me a while to train myself not to ask this of the seniors whose memories had faded. I used to approach them and speak as though we knew one another fondly, which we did. I could see the confusion on their face as they tried to place me to a time, a name, a place. Now, I simply say, "Hi, I'm Sharon. We knew each other when….. I am a friend." The relief is palpable. They don't have to figure me out. They are released into the space where they can relax with me, knowing that I am familiar, that I am friendly and that I am safe. Sometimes, I'll tell them that I knew their husband or wife. One friend who no longer knows me, was married for over 60 years to a theologian whose books I am now reading. I tell her that her husband was a good man and that I'm enjoying reading about how they met and how she raised their family. I'm enjoying his theology. She smiles and says she knows this already. She does.
Memories fascinate me. I have very strong and sure memories about how life was, especially as a child and young adult. My older sister's memories are different than mine and my younger brother's memories are very different. They say that each child in a family is raised in a different family. I think that could be true. The economics and dynamics of the parents 'lives change over the course of time and a younger child may be raised with more material things than the older child. Many of the elderly seniors I know who were born first were asked to forfeit education and begin providing income in their mid-teens for the large family that needed the basics of food, shelter and the hope of a different future. Their memories of childhood and the trajectory of their lives are very different from the younger ones who benefitted from their contribution and gained an education.
Our memories are interesting "creatures". We have something called odor-memory. It's the ability to recognize an odor that we have smelled previously. Do you know that a memory that is evoked by an odor can have more than 6.5 times emotional response than a memory that is evoked through another method, such as seeing a photo or sharing a story? I remember as a child that my mother told me there was a certain kind of flower that she didn't like, not because of its beauty, but because of its smell. I smelled the flower and liked it very much. I asked her why she didn't like that beautiful smell and that beautiful flower. "Those were the flowers at my brother's funeral", she said. She was 13 when her 15 and 17-year-old brothers were killed in a tractor accident.
My mom wore Clinique Aromatics perfume to my brother's funeral. He was 20 when he died of lung cancer. I was 22. I can be walking through the mall and have a complete stranger pass me bringing with them a whiff of Clinique Aromatics and I'm swept back to the graveside at the Odd Fellows Cemetery on Little Mountain in Chilliwack in June of 1988. It happens without any ability to control the memory. It sweeps through me and I'm feeling the grief and loss right there in the middle of the mall.
I have taken this idea of odor memory to heart. For every significant event in my life, I purchased a new perfume. I love perfume. 2 Corinthians 2 says, "Our lives are a Christ-like aroma rising up to God. But this fragrance is perceived differently by those who are being saved and by those who are perishing. To those who are perishing, we are a dreadful smell of death and doom. But to those who are being saved, we are a life-giving perfume. And who is adequate for such a task as this?"
We are a perfume – a stench or a life-giving fragrance.
My mother is a very special woman. All who know her love her as I do. She is a woman who is a lovely fragrance. Some of her old friends asked me to give her a huge hug. They talked about how she was a bright light in their lives in their childhood – her laughter, her enthusiasm, her goodwill, her kindness, her fun. Neither have seen my mother for over 35 years. They were remembering how she "smelled" to them – a life-giving perfume – the perfume of the Holy Spirit's love, kindness, inclusion, welcome and personalization.
You may be surprised how the aromas of the past are a life-giving memory for those you love.