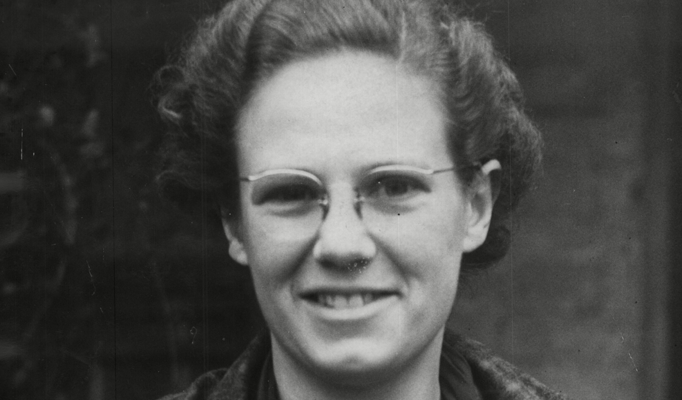 Dr. Helen Roseveare was a missionary's missionary, showing remarkable faithfulness in the midst of sufferings during horrific times. She was a sterling example to many young missionaries. 
Over a seven-month period in 1964, two hundred missionaries, serving in the Congo, were tragically killed. Thousands of local Congolese pastors and congregants were tortured to death. Dr. Helen Roseveare, in October of that year, was the first female missionary in her area to be beaten and raped by rebel soldiers.
Helen commented:
The soldiers came…They found me, dragged me to my feet, struck me over (my) head and shoulders, flung me on the ground, kicked me, dragged me to my feet only to strike me again – the sickening, searing pain of a broken tooth, a mouth full of sticky blood, my glasses gone. Beyond sense, numb with horror and unknown fear, driven, dragged, pushed back to my own house yelled at, insulted, cursed…Suddenly Christ had been there. No vision, no voice, but His very real presence.
On the following Tuesday evening, the rebels returned, and lined the missionaries up on the veranda. Arguments broke out because of Helen's bruised and battered face. 'Who made that mess of you?' one of the sergeant majors asked. 'One of your men,' I answered. He hit me, calling me a liar. 'I'm not', I replied. 'I can name him,' – which I did. 'All right,' he shouted. 'we'll call a people's court.'
At the people's court, Helen was cross-examined while the villagers were being prompted to shout out 'she's a liar! She's a liar!' Helen was bruised and battered, hardly able to see out of swollen eyes, scared and feeling desperately alone. She knew she was going to die. There came the moment when the crowd should have condemned her.
Unexpectedly, she became aware of a hundred farmers breaking down and weeping. Suddenly, instead of seeing her as the hated foreigner, they saw her as 'their doctor', one they had learned to love and respect through the past twelve years of service. They swept forward, driving the rebel soldiers out of the way, taking her in their arms and hugging her. They kept repeating 'She's ours. She's ours.' Helen later commented, "It was as if God whispered to me, 'Can you accept the suffering now? My purpose is to restore the unity between the national and foreign communities, something for which you have prayed so fervently."
The missionary agency WEC, founded by the Cambridge cricket player CT Studd, had asked Helen to go to the Congo, their oldest missionary field. Her initial response was "Not Congo, Lord! Anywhere else but there." But God filled her with a joyful conviction that Congo was her calling.
WEC in the Congo had over 1,500 leprosy patients, and over a quarter of a million Congolese looking to the WEC Mission for medical care, spiritual and educational help.
In 1953, Helen left for Africa full of good intentions and high resolves, but she soon became overwhelmed by the impossible size of the medical needs. Her joy was slipping away. She was the only missionary doctor in an area of some 240,000 square kilometres, where half a million people lived in thousands of small, scattered villages. She commented:
How could I ever come up to my expectations? How could I meet one percent of their need, let alone one hundred per cent? My inadequacy screamed at me. The vastness of the problems mocked me and crushed me. I almost turned tail and ran.
But God gave her a vision while in her sleep of creating a small hospital where local medical workers could be trained and start clinics. God caused her to publicly repent to other medical workers over her frustration and rigidity. Her exhaustion had left her empty and broken. While on a spiritual retreat, the Lord showed her that she was in the way and needed to surrender.
Her local pastor Ndugu lovingly said to her, 'Helen, do you know what's wrong with you? We can see so much Helen that we cannot see Jesus.' She was radically transformed from arrogance to Christlike humility. Later, she confessed that she had been "proud, always knowing better than others, unable to be told things or warned or criticized, difficult to live with…"
Leaving Africa after serving twenty years, God gave Helen a new job of speaking around the world and writing eight different books. She was a plenary speaker at the IVCF Urbana Missions Convention three times. At Urbana 1976, she spoke on the privilege of suffering for His name. Memorably, Helen commented:
God never uses a person greatly until He has wounded him deeply. The privilege God offers you is greater than the price you have to pay. The privilege is greater than the price."
For the Nursing School in Congo, Dr Helen had created the motto Pour Lui, tout à fait (totally for Jesus). Till the end of her life at age 91, she lived this out.
Are we, like Helen, willing to embrace the fellowship of his suffering? Are we willing to say yes to Jesus, no matter what it costs us?