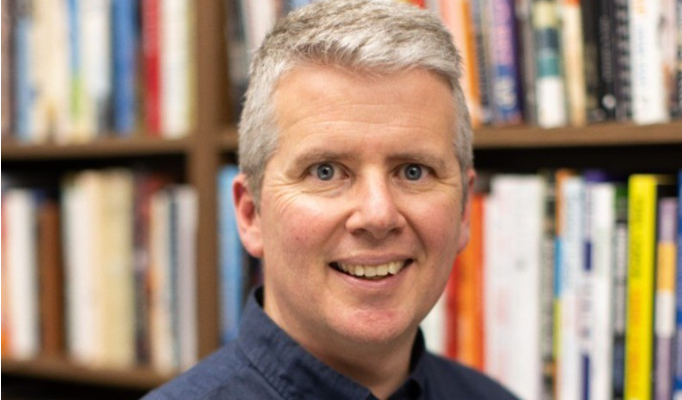 By Drs. Ed Hird and Gordon Dirks
Over the last two decades serving with Arrow Leadership, Steve Brown has walked alongside, equipped and encouraged thousands of leaders across Canada, USA and the world. A gifted story-teller, Brown 's heartbeat is developing Jesus-centred leaders. This means being led more by Jesus, leading more like Jesus, and leading more to Jesus.
After twelve years as President of Arrow Leadership, Brown 's new role as Arrow Ambassador focuses his time speaking, writing, coaching and creating resources to support leaders in North America and beyond. He helps leaders find clarity and courage on their "what's next" life questions.
Founded by Leighton Ford, the Arrow name comes from Isaiah 49:2 "He polished me like an arrow and concealed me in his quiver." With over 1,200 Arrow graduates, its impact has been felt in church, non-profit, and marketplace.
Brown is the author of Jesus Centered – Focusing on Jesus in a Distracted World, Leading Me: Eight Key Principles for a Christian Leader's Most Important Assignment, Great Questions for Leading Well and free e-resources at www.sharpeningleaders.com.
With experience in local church, denominational, parachurch and marketplace roles, Brown has earned three degrees: Honours Bachelor of Business Administration (Wilfrid Laurier University), Master of Divinity (Tyndale Seminary) and Doctor of Ministry (Gordon-Conwell Theological Seminary).
Brown is based in Abbotsford, has been married for twenty-five years to Lea and he's a grateful dad of three young adults. Like his mentor Josh McDowell, serving his family is his first priority.
You will not want to miss hearing Brown speak at the 38th White Rock/South Surrey Leadership Prayer Breakfast.  It will be held on Oct 27, 2023 Friday, 7 to 9am at Peace Portal Alliance Church. 
Brown commented: I am honoured to be invited to be part of the gathering of community leaders. Community leaders have had a very difficult last few years, trying to navigate increasing complexity in leadership issues, and trying to lead well in the midst of chaotic change and crisis. One of my heartfelt passions is simply to thank leaders in the community who have been seeking the best for the community and may not hear the word 'thank you' enough.
Psalm 78:72 inspires Brown to lead with integrity and skilfulness of heart. He will help you navigate through the difficult challenges of making tough decisions with integrity.