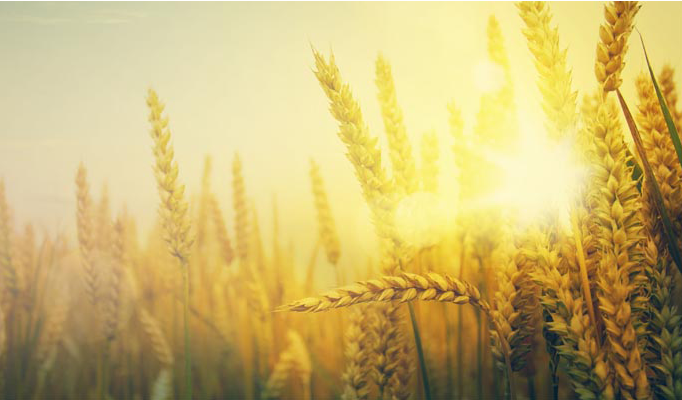 But the fruit of the Spirit is love, joy, peace, patience, kindness, goodness, faithfulness, gentleness, self-control; against such things there is no law. (Galatians 5:22,23)
Beloved theologian and author, the late Eugene Peterson called faithfulness "a long obedience in the same direction." Faithfulness is long-term commitment to our beliefs – knowing what we want to live – and even die for. It is commitment that remains consistent. It holds integrity.
In his book, Cultivating the Fruit of the Spirit, Christopher J. H. Wright states that " . . . being faithful means being trustworthy and dependable . . . over a long period of time. Faithfulness is a character of somebody you know you can simply rely on all the time." Faithfulness is not something we do; rather, it is woven into our character as God's Spirit shapes us after the model of Jesus. How else can we 'run the race that is set before us', unwavering in the face of temptation or threat?
Great Is Thy Faithfulness
This well-known hymn describes God's constant faithfulness – his unchanging character, his compassion and love through "summer and winter and springtime and harvest". The words, "Great is Thy faithfulness" are actually found in the book of Lamentations (3:23) – a very dark time for God's people. Wright says the "words come as a shaft of light in the midst of appalling darkness."
Although God kept his covenant promise to Abraham, to bless his descendants (who were God's chosen people, the Israelites), the entire Old Testament is a testimony of Israel's repeated unfaithfulness contrasted with God's faithfulness. Over and over, Israel turns away from God, whose patience eventually runs out. In faithfulness and mercy, and through the intercession of faithful leaders, God remembers His covenant and relents from destroying Israel. A decade or two later, the pattern repeats. God desires a deep, loving relationship with his people, whose eyes are always wandering. They stick their neck under the fence, straining for that tuft of grass they just can't resist. And through every idolatrous episode, true to his unchanging character, God faithfully rounds them up and brings them back from their folly into the fold, keeping his covenant promise.
Faithful leaders
Israel's pattern darkens the church's history; unfaithfulness runs through the veins of the early and present church. Still, notable leaders whose character portrays deep, model-worthy perseverance, risk all to serve the kingdom. Moses grows up in the household of Israel's enemy, yet becomes God's choice to lead his people into the Promised Land. Over and over, God's patience runs out because of Israel's unfaithfulness. In anger and frustration, God reveals to Moses his plan to destroy the nation and begin again. Instead of children of Abraham, he will have a people descended from Moses. How tempting that must have been for Moses – a nation called the Mosesites! But the reluctant leader has no appetite for fame or selfish gain. He rejects the idea, pleading earnestly on behalf of Israel. God relents (Num. 14, Deut. 9). Wright explains, "his whole life, work, prayer and passion was to serve … this people…He would not allow even God to deflect him from that calling. That is real faithfulness." Hebrews 11 – the "faith chapter" mentions a host of other exemplary believers whose faithfulness we are called to emulate.
Modern day evangelist Billy Graham, during the Cold War, risked his reputation, ministry and even personal safety to travel behind the Iron Curtain to present the Gospel. Criticized and advised not to take the risk, Graham knew that resisting God's plan was not an option for him (remember Jonah?). His goal was to be able to quote Jesus: "I have brought You glory on earth by finishing the work You gave me to do" (John 17:4).
Disciple on
Jesus calls his followers to a life of faithful obedience, which he modelled at the cost of his life. Such faithfulness can only be cultivated as we lean into the Spirit's sculpting work within us. Like Israel, we often rely on our own wisdom and strength and we follow other gods. The result is chaos and failure. One kids' song says, "I'm climbing my mountain one step at a time" (Psalty's Camping Adventure – Rettino/Kerner Publishing). If we respond to our calling one step at a time, rather than focusing on the steepness of the peak, our chances of becoming overwhelmed diminish. But even Jesus became weary at times and reached the point of despair as he prayed in the Garden of Gethsemane. Should we expect never to become disheartened? Faithfulness is not synonymous with a life of ease and comfort. Obedience has a cost. For Mother Teresa, that cost was years of melancholy and depression. Yet she stated, "God has not called me to be successful; He has called me to be faithful."
Those who follow
Jesus says that someone who is faithful in the small things will be faithful in the larger things. "So if you have not been trustworthy in handling worldly wealth, who will trust you with true riches?" (Luke 16:11).
Living out our faith – in creation care, in ministry, in daily work, in relationships, in handling finances and earthly goods, in growing richer through mentorship and accountability. We are not islands; we live in community. The Spirit uses those around us to help our fruit ripen and mature. We inspire future generations by keeping in step with the Spirit.
Several years ago my son, an adventure guide, led a group of us across a melting glacier. We trusted his knowledge and expertise. So when he said, "Put your feet in my footprints – nowhere else," we all did exactly that. There was no straying from the path, because he knew the dangers and his goal was to get us across safely. How we challenge and learn from each other affects our world and those who come after us.
Our children and grandchildren will benefit as we place our feet within the footprints of Jesus – in all aspects of life.
I have run the race
Paul reminds us that there is a 'cloud of witnesses' – those who have gone before us – watching and cheering us on in our race. Now we race, but one day we, too, will be on the sidelines cheering on our biological and spiritual descendants. If you've ever run a race, you'll know how the cheers of the crowd – especially your loved ones – keeps you going, in spite of your agony. They want you to be able to say you've finished – that you did it! The One who loves us most leads the cheering crowd.
May we be able to say with Paul, "I have fought the good fight, I have finished the race, I have kept the faith" (2 Tim. 4:7).