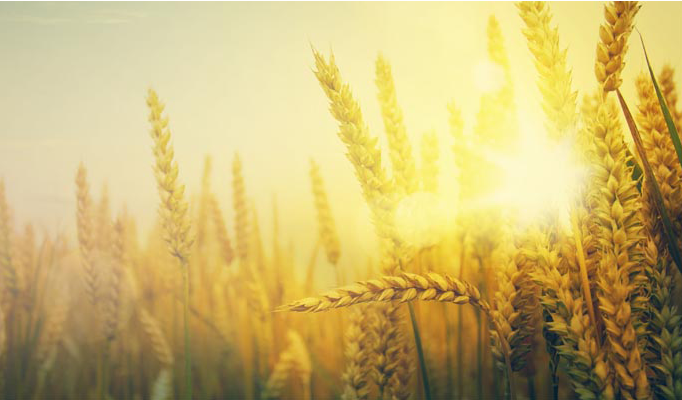 But the fruit of the Spirit is love, joy, peace, patience, kindness, goodness, faithfulness, gentleness, self-control; against such things there is no law. (Galatians 5:22,23)
Patience and gentleness are two peas in a pod. In his book, Cultivating the Fruit of the Spirit, Christopher J. H. Wright contends that, "if patience is the ability to endure hostility and criticism without anger, then gentleness is the ability to endure such things without aggression." Gentleness is not reacting to negative barbs, unfairness, judgements and conflict with similar judgements and hostility, but with Christ-like humility, recognizing that the other person is a human being with feelings (and maybe 'baggage') too. It's being aware of our physical bodies – our tongue and body language – responding in a soft, if honest and firm, manner to diffuse conflict rather than escalate it. It's taking the high road of objective response rather than giving in to subjective reaction. It is courageously speaking the truth, in love, rather than reacting impulsively.
Macho men, senseless shrews
In the apostle Paul's day, gentleness was not considered a virtue. Humility was counter-cultural throughout Rome and Greece. Real men were strong, powerful and domineering. They boasted of their conquests, disdaining gentleness. Even if they had nothing to boast about, men did whatever they could to suggest superiority (as did women, among their peers). Boasting was a virtue; humility was for the weakling.
In the realm of entertainment today, a parallel stance idolizes the hero blasting his way through the movie or video game, exterminating any antagonist within range. Not to be outdone, acid-tongued women, deceptive and vicious, hold sway with audiences that cheer them on and even find their tirades humorous. Sadly, this disregard for wellbeing of neighbour translates to higher levels of domestic and random brutality. Violence is the norm when conflict, however meaningless, arises. Gentleness and humility are still, after two millennia, ridiculed. Media influence on us is powerful. To be sure, Christians are not immune. Wright contends that some Christian leaders are autocratic, "demanding instant compliance with their instructions." But the Bible does not hold with such arrogant behaviour. "In fact," says Wright, "it is only the power and influence of the Christian gospel…that has created the perception and acceptance of gentleness and humility as virtues at all (even within secular society)."
Gentle shepherd, lowly lamb
In the Old Testament, God is depicted as the gentle shepherd who leads his sheep and as the tender Father who has compassion on His children. "Of course," Wright explains, "the parental picture includes discipline as well, but carried out within the context of gentle provision for all our needs." We tend to see the God of Abraham as a stern disciplinarian, and forget about His kindness to individuals like Hagar (Gen. 16, 21), Elijah (1 Kings 19) and so many others.
When Jesus – God in the flesh – comes on the scene in the New Testament, we meet, once again, the gentle shepherd who not only leads his sheep, but actually lays down his life for them. The roaring lion that comes to devour the sheep takes the shepherd instead. The shepherd, in humility, becomes the sacrificial lamb. Jesus' entire life is characterized by gentleness. He shows no anger or belligerence when his enemies try to back him into a corner or accuse him unfairly. "But his greatest strength was best seen in his gentleness. Jesus did not bully or belittle others, and he made time for those whom the rest of society did bully, belittle, and reject," Wright says. In fact, Jesus holds out this invitation: "Come to me, all you who are weary and burdened, and I will give you rest … for I am gentle and humble in heart…" (Mt 11:28-29).
The Gospels are filled with examples of Jesus' gentleness. The Samaritan woman receives compassion instead of judgement. Jesus graciously introduces this 'fallen woman' to the living water, offering her new life in right relationship with God. In Gethsemane, when an entourage comes for Jesus, Peter offensively slices off the ear of the High Priest's servant. Jesus reproaches Peter, directing him to sheathe his sword, while miraculously attaching the severed flesh. While on trial, Jesus remains mostly silent instead of defending himself or arguing with his accusers. On the cross, he does not rain down curses on his assailants, but prays for their forgiveness. He refrains from retaliation or threat (1 Peter 2) although it's in his power to do so.
Perhaps the most beautiful example of gentleness is Jesus' restoration of Peter after the disciple's dismal failure. Peter had deserted his Master, denied association with him, disavowing his love and friendship with Jesus. How this must have hurt Jesus! And yet, after his resurrection, Jesus seeks Peter out privately, so as not to publicly shame him. Peter hears the heart-rending question from Jesus' lips three times. "Do you love me?" Just as he had denied his Lord in triplicate, Peter now answers in the affirmative, each time more fervently. The experience transforms this impetuous, brawny fisherman into the impassioned gentle giant who becomes the 'rock' of the church.
Resisting judgement
In possession of these incredible examples of Jesus' gentleness, how shall we, as His disciples, live transformed lives cultivating this fruit of the Spirit? Especially those of us who do not have a natural bent towards gentleness; we who have admired and even coveted those who seem to display this fruit so effortlessly? Perhaps the first step is to remember that the only people Jesus judged were those who judged others (with the exception of those who made the temple a marketplace). Our lack of gentleness is often accompanied by a judgement. Should we walk a mile in the others' shoes, our gentleness might actually become authentic. Consider: could we, not as easily, be born into, or be placed in their circumstances? Could our own upbringing not have been similar, our perspective altered by our heritage or experiences? And are we not all flawed in distinct ways? Wright says, "Humility comes a lot easier when you really know yourself, when you know the weak and flawed person who is living inside the shell you have on the outside. Then, out of that deep well of self-knowledge and gratitude for the grace of God that has rescued you from your own sin and failure, comes humility before God, and gentleness toward others."
God is infinitely gracious and gentle towards me. How, then, shall I not cultivate the Spirit's character of gentleness in order to encourage and envelope others in acceptance and love?