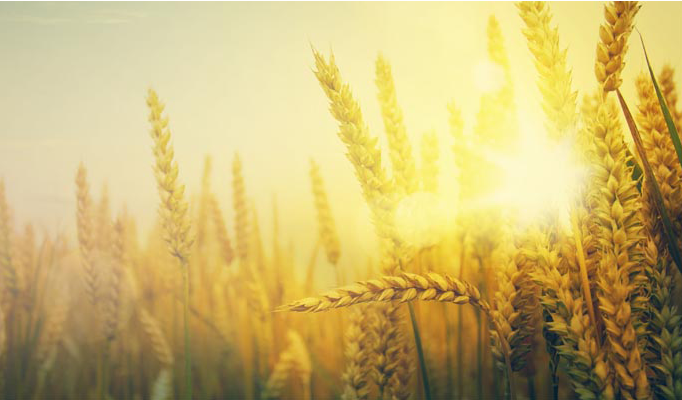 But the fruit of the Spirit is love, joy, peace, patience, kindness, goodness, faithfulness, gentleness, self-control; against such things there is no law. (Galatians 5:22,23)
Love, joy and peace – these first three attributes seem wrapped in gossamer – fit for the heavenly-minded. In contrast, patience is the practical, down-to-earth cotton woven into the fabric of the most trivial, work-a-day moments. Without it, situations can flare as spark to tinder. Without it, stress levels skyrocket and blood pressure spikes. Someone lacking patience is often described as having a 'short fuse'. We like to blame impatience on our ancestry, or label it as a 'Type A' personality. The Bible has a different view.
The word 'patience' has been interchangeably used with 'long-suffering' and 'forbearance'. It can be applied in the ability to endure two separate circumstances: hardship or suffering, or shortcomings of others – both over a period of time, without becoming irritated so as to show anger or desire retaliation.
God's patience
Since we are cultivating fruit of the Spirit, we do well to study God's patience. In the Old Testament, He is often seen as a God of wrath. Yet, His anger is always just and righteous, ignited only after repeated warnings to His people about their evil deeds, and after many invitations for them to return to Him. Our anger, on the other hand, is often over the trivial, or because of our dogmatic opinions, self-righteousness or selfishness. In Exodus, God reveals Himself to Moses as a "…compassionate and gracious God, slow to anger, abounding in love and faithfulness" (34:6). God listens when Moses pleads for mercy towards Israel. Even though His anger is kindled by the wickedness of His people, it doesn't last. "You do not stay angry forever but delight to show mercy" (Micah 7:18b). In other words, God holds no grudge.
In his book, Cultivating the Fruit of the Spirit, Christopher J. H. Wright describes God's patience as the very attribute that led Him to bear our sin "in the person of his Son, taking upon his own shoulders his righteous anger against all evil and wickedness. That is the true cost of God's patience. And that leads us directly to Jesus."
Patience in suffering
Over the season of Lent, we meditate on Jesus' Via Dolorosa, His 'way of suffering'. Jesus' agonizing journey includes temptation, ridicule, betrayal, abandonment, false accusation, mockery, physical torture, and finally, death itself.
Although deserving none of it, not once does Jesus lash out at His offenders. He stands silently before Pilate, forgives the thief on the cross beside Him, asks His Father to forgive the jeering men who nail Him to the tree; and, after His resurrection, Jesus gently seeks out Peter one on one – to alleviate Peter's guilt-laden sorrow and to restore their relationship.
Impossible as it may seem, we are called to emulate the long-sufferings of Christ. Wright explains that Christians should not be caught out by hard trials; we're warned repeatedly this will happen (1Peter 4). And as Christ did not retaliate, neither should we. There should be no giving up in times of suffering, but instead we are called to commit our way to God, continuing in the good He calls us to. Millions throughout the ages have suffered for being followers of Christ, beseiged with cruelty and death because of their faith in Jesus. Our prayer should be for their courage, and our own, anticipating the day we, too, become targets of persecution.
"In the midst of such suffering and persecution, though, even when we are enduring it with patience, there is a legitimate kind of 'impatience' too," Wright continues, "It is right that we should cry out to God and pray that he would bring it to an end – as he has promised that he will." We long for the day, with believers through the ages, that God will end the injustice, violence and evil in the world. Until then, we wait with patience and hope.
Patience with others
Jesus' patience and forgiveness is our model. Being patient with other people is hard. It means putting up with their annoying habits, their negativity, their deliberate digs, their pettiness and short sightedness. It means forgiving all these weaknesses and more. How is it possible? Wright concedes that forbearance is choosing to forgive someone rather than holding a grudge. I learn to be patient with the shortcomings of others because I know that my own failures are many. It's humbling to admit that someone else may find it hard to be patient with me.
Among believers, patience is crucial. Even Christians have differing opinions, conflicting personalities and opposing perspectives. Jesus demonstrated patience with His group of rag-tag disciples, who did their share of bickering, were presumptuous and often misunderstood their Master. When someone discredits or misunderstands us, gossips about us or makes false assumptions about us, our patience is sorely tested. But Wright states that's exactly when it counts. "There's not much value in claiming to be a wonderfully patient person if you have nothing to be patient about." When we love and view others through the lens of Christ's forgiveness, we become more patient.
The Apostle Paul urges Christians to "be patient with everyone. Make sure that nobody pays back wrong for wrong, but always strive to do what is good for each other and for everyone else" (1 Thessalonians 5:14,15).
Paul's famous chapter on love begins with, "Love is patient" and concludes, [it] "endures all things" (1 Corinthians 13). Love makes us patient; patience helps us to endure – to persevere through our own weaknesses and those of others. When we cultivate this kind of patience, the Spirit's fruit takes on a lovely hue.