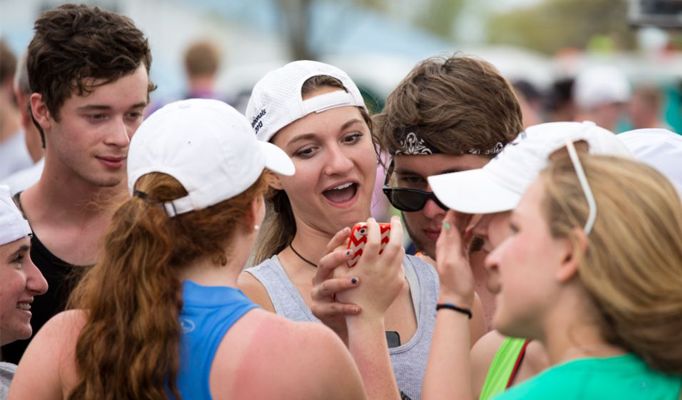 Barna Research Group in partnership with Alpha Canada finds authenticity and mutual understanding key in faith conversations
A new study conducted by Barna Research Group on behalf of Alpha Canada revealed some surprising insights about Generation Z's expectations and desires when it comes to sharing their Christian faith with others or having someone engage them in such conversations.
"Gen Z doesn't care about polish and pizazz," the study revealed. "When it comes to faith – or life in general – they're looking for authenticity." While church leaders have noted this for some time, Barna's most recent research on Canadian Gen Z conducted in partnership with Alpha Canada, once again highlights this trend.
Other trends discovered include a desire for judgment-free listening and for evangelistic conversations to happen with a "safe" person – someone with whom there is a trusted relationship. Non-Christians in this age group are not opposed to having such faith conversations – they actually want to engage in discussions that contribute to increased mutual understanding. Even if there is disagreement, they view it as healthy and natural, and it doesn't lead to relational conflict.
Christian teens in Canada are engaging in these conversations as well. Seventy percent have had a conversation about their faith with a non-Christian friend within the past year. The opportunity is there, as 53 percent of non-Christian teens admit to having unanswered questions about faith.
Christian leaders in Canada are encouraged by these results. Nicky Gumbel, the pioneer of the Alpha course, has often said that the historic shifts surrounding COVID-19 have brought about the evangelistic opportunity of a lifetime.
"The study's results show that there is an opportunity to let teens lead us toward what they need in order to be an active part of this unprecedented opportunity for evangelism of which Nicky speaks,'" said Tim Gonsalves, National Youth Director for Alpha Canada.
"We believe that, together with Gen Z, by the power of the Holy Spirit, we will see the revitalization of the Church and the transformation of society."
About Alpha:
ALPHA equips and serves the Church in its mission to help people discover and develop a relationship with Jesus. For more than 30 years, Alpha has worked effectively across every major denomination, culture and context worldwide. Churches offer Alpha as an 8-to 11-week course that creates a friendly, judgment-free environment for people to hear the gospel, ask questions about faith and process through their doubts. Over 1 million people in Canada have experienced Alpha, and millions more have taken Alpha in over 100 countries and over 100 languages around the globe.