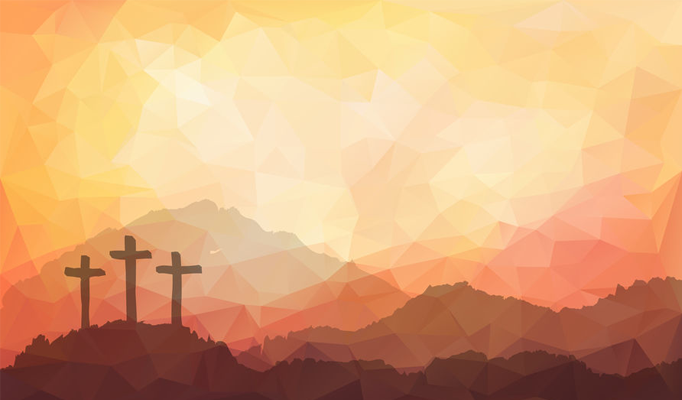 As an Indigenous person who feels caught in the middle of all the tension on social media over the mass unmarked graves, and a plethora of other issues, I've been having some deep thoughts. I've also been measuring what I've been hearing, seeing, and experiencing through the lens of scripture, and specifically the New Testament and the writings of the Apostle Paul.
When I look at the traditional potlach ceremony that was banned; especially from the west coast Indigenous People, I've learned a lot about gift giving. I've also been the recipient of many gifts at official honouring ceremonies. Since the age of 18 I've received four Pendleton blankets, an eagle feather, and some plaques. I've also been to several round dances where gifts are given out near the end of the celebration. It's very exciting to receive gifts at public celebrations. Yet, it's also very exciting to give gifts as well.
My wife told my daughter's one day – after I had brought her home a surprise gift – that "dad gives me gifts to show he loves me." I also know that giving gifts is not the only way I show love to my family. I love to say I love you and to spend time with them talking and visiting and catching up with what's going on in their lives. Car rides are a great way to spend time talking.
The Apostle Paul talked about how believers receive spiritual gifts, 1 Corinthians 12. In this passage Paul talks about the gifts that believers receive, they are all given by the Spirit of God. He also talks about unity, diversity, and the fact that the gifts that appear to be less honourable are more honourable. Paul also talks about the church receiving gifts as mentioned in Ephesians 4. Gifts such as pastors and evangelists etc.
As believers in Jesus, it is important to be aware of our reactions when we receive unsettling news, such as what happened in Canada's residential school system. We can't react and respond with our raw emotions. We need to respond with the mind-frame of gift giving.
Giving the gifts of grace, mercy and understanding.
In the potlach ceremony that is associated with west coast Indigenous People we see that these gifts were given to markbirthdays, rites of passage, weddings, and deaths. The potlach was also used within a hierarchy of that tribe or clan. It's been said that when certain people were given the passing on of land and property, that this type of honour was seen as higher. Yet, within that system of honour and wealth, the person who received the transfer of property, also gave according to the measure of what they were given.
As believers in Jesus, as we function in the church and within our community, we are also to freely give of our spiritual gifts. In fact, when we follow the example of Jesus, and what he commanded us to do, we are to give up our very lives. In 1 John 3: 16 it says, "We know what real love is because Jesus gave up his life for us. So, we also ought to give up our lives for our brothers and sisters." Therefore, when we see and hear about how people are responding to the latest news. It does no good to respond with rage, fury, and more tension. This may be our first reaction in our hearts, but we need to filter those emotions through the lens of scripture.
The Canadian Broadcasting Corporation (CBC), interviewed some traditional people about the ban of the potlach. One man said when the potlach was banned the ceremony went underground. He said that the men would secretly go to the potlach and say they were going hunting. Although they were able to still attend these ceremonies underground, the women who were left at home were left out. This pattern was often continued after the ban was uplifted. Men ended up taking a dominant role in these ceremonies and creating inequality in these communities.
Even though the ban was lifted, it left a scar within those communities that held the potlach. Within the church community there is also, at times, people with gifts such as preaching and teaching who are given more honour. Even when my wife and I do ministry in the local church community, and she is playing the piano and I'm preaching, I'll receive an honourarium, but my wife won't. We both spend time practicing, preparing and serving with our gifts, but more honour seems to be given to me as the preacher.
When we look at these two different kinds of gift giving in the lives of believers and the church, we see God's favour, love, kindness, and abundant generosity. We also see these attributes in the potlach ceremony. The good news is that we all have the same access to the Creator, based on the death and resurrection of Jesus, who is our spiritual chief. We are to then take all the riches of Jesus Christ, that Paul talks about in Ephesians 3 and give them to others. Sinners like Paul who were in need of grace, mercy and unconditional love were speaking from personal experience of feeling and experiencing this overwhelming love of God. We don't receive these riches because we earned them or deserved them. We are given them solely based on the work of Jesus dying on the cross.
Just as my wife told my daughters that I give gifts to show my love to my family. God showed his love for the world, by allowing His one and only Son to die on the cross for all people.
We can't change the past, but we can change how we respond and react now. As an Indigenous believer in Jesus, who has relatives who went to residential school, I can't help but see myself or my children in a visual reflection of the past. On the one hand, I can't believe some of these people, who worked in the residential schools, could be so mean, evil and cruel. On the other hand, I can't help but be overwhelmed by the Creator's abundant and overflowing love for me. It's that love that I want to give as a gift to those around me.
The best way to respond is to receive from the Creator all that he has to offer, which is found in the pages of scripture. From the first page of Genesis to the last page of Revelation. Within these pages lies the answer to all our problems and challenges. The pages of scripture should overwhelm us, and then in turn overwhelm those around us, by giving gifts that are spiritual and life changing. Give a spiritual blanket of love. Give a spiritual basket of food that will nourish the soul. Give the transfer of spiritual property that says on the deed that you have all the spiritual riches of Christ that originate in heaven.