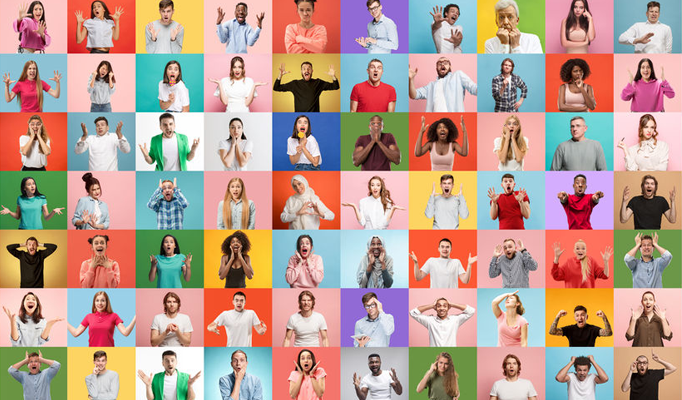 When anyone advocates against injustice, oppression or evil then followers of Jesus find plenty in Scripture to support this direction. Followers of Critical Race Theory are focused on eliminating oppression as evil. God identifies with the suffering and oppressed and calls us to right the wrongs. He calls us to advocate for the powerless and vulnerable. He calls out states and institutions who promote wrongs and immoral actions against people. So haw far can we agree with Critical Race Theology?
Importing other ideology on the back of terms like "intersectionality" "white privilege" "colour-blind racism" "internalized oppression" "lived experience" and "heteronormativity" take us in a direction further than we can walk.
Apologist, Neil Shenvi, points out that current influencers like Kimberle Crenshaw, Peggy McIntosh, Robin DiAngelo and Eduardo Bonilla-Silva are among those coining the phrases popping up on college campuses, in political discussions and in social media. They "share an ideology based on four central ideas: the social binary, oppression through ideology, lived experience, and social justice."
The idea that "society can be divided into dominant, oppressor groups and subordinate, oppressed groups along lines of race, class, gender, sexuality, and a host of other factors" is what Shenvi calls the social binary. Oziem Sensoy and Robin DiAngelo, in their book Is Everyone Really Equal, say that "for every social group, there is an opposite group… the primary groups that we name here are: race, class, gender, sexuality, ability, status/exceptionality, religion and nationality." Consequently, "sexism, racism, classism, and heterosexism are specific forms of oppression."
Shenvi points out that in their book [in a chart listed as 5.1] they have three columns with the type of oppression, the oppressor and the oppressed. For racism, whites are considered as oppressors and people of colour as oppressed. For sexism, (cis) men are oppressors and women, transgender and genderqueer are oppressed. For Heterosexism, heterosexuals are oppressors and gays, lesbians, bisexuals, two spirit, are oppressed. For religious oppression, Christians are oppressors and Muslims, Buddhists, Jews, Hindus, and other non-Christian groups are oppressed. Under ableism, able-bodied people are oppressors and people with disabilities are oppressed. Under colonialism, white settlers are oppressors and indigenous peoples are oppressed.
When you add the idea of intersectionality (where a person has several categories of oppression combining to identify them) there is a strong chance for a victim mentality to embed itself. Scripture sees us all equally under sin and its consequences, regardless of race, social status, faith, or gender. That brokenness will be displayed in a wide diversity of injustices and wrongs. The authors of this chart say that the empowered groups maintain their control by imposing their ideology on everyone. Thus, the Judaeo-Christian ideology of white European power was foisted onto indigenous peoples and others primarily by men wanting to maintain their sense of control in the world. A minority of "old white men" are thus still controlling our society.
Shenvi quotes Iris Young when she writes, "In its new usage, oppression designates the disadvantage and injustice some people suffer not because tyrannical power coerces them, but because of the everyday practices of a well-intentioned liberal society… Its causes are embedded in unquestioned norms, habits, and symbols." Through the process of lived experience the oppressed are encouraged to trust and "give authority" to senses, feelings, and experiences regardless of what others might say is universal reality. Through conscious and subconscious reasonings the privileged prove that they are blinded by their privilege.
Critical Theory is finally founded on the pillar of social justice which is defined as "'the elimination of all forms of social oppression' whether it's based on 'gender, race, ethnicity, religion, sexual orientation, physical or mental ability, or economic class." Practitioners of CRT see their primary moral duty is liberating groups from oppression.
The Biden administration, in April, proposed to fund education programs informed by CRT with exemplary materials in K-12. CRT theorist Ibram X. Kendi wants a created 'anti-racism' department to have veto power over municipal, state and federal laws if there is any perceived disparity between groups and this veto power would extend to include candidates for political office. Kendi is said to believe that every action, thought, idea and policy is either 'racist' or 'anti-racist."
On a podcast with Sean MacDowell, Ghanian-Canadian, Samuel Sey, dealt with the issue of "how can we be critical of unbiblical ideas embedded in CRT yet not dismiss it wholesale and lack compassion for those who are hurting?" He says "Jesus Christ is the most gentle, patient, loving person who has ever walked the earth and yet he is the most offensive person that has ever walked the earth because of what he said… because of the truth. Biblical truth will offend people." He sees CRT as a sinful response to the sinful ideology of white supremacy. He says "rejecting CRT is not the same as rejecting black people." He does not believe there is any valid evidence for the existence of systemic racism any longer. There are unjust and unwise laws but that isn't the same.
Sey's biggest concern is that he sees CRT infiltrating Christian schools and universities. "Many schools have fully embraced it…it's that bad. I'm deeply concerned by it. He says "God has already given you what you need to do [to love black people]. It's in the Bible… God knows black people better than anyone else. God created black people. God is a God of justice. A God of love. You cannot love someone more than God… to love your neighbour as yourself because you love God. But you are not to show partiality for black people."