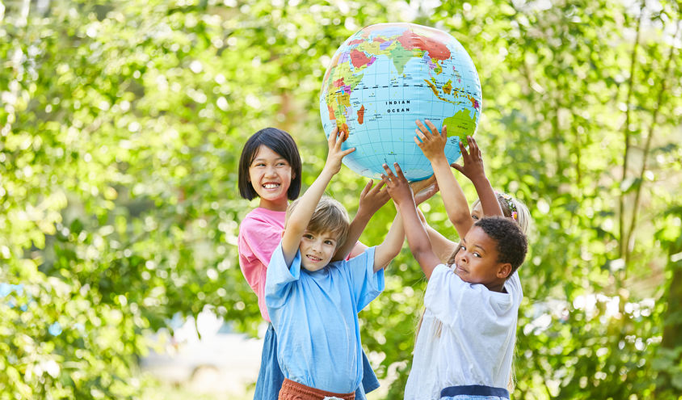 Psalm 127 tells us that children are a heritage from the Lord, a reward from him. Because God treasures children as made in His image, so should we. As our four grandchildren love to sing, "Jesus loves the little children, all the children of the world, red and yellow, black and white, they are precious in his sight."
Sadly, our culture is regressing into only valuing children for their future economic potential. The parliamentary debate over the Bill C233 on gender-selection abortion shows how hardened our Canadian hearts have become towards female children. Two hundred million girls are missing today around the world because of sex-selective abortion. Two thousand girls are being aborted in Canada each year because of being the wrong gender. Abortion doesn't just kill our children. It kills our consciences. It is tragic how articulate MPs are redefining our youngest children as a threat to women's bodily security, a threat to the world economy, and even a threat to the environment.
Canadian children in the womb are currently denied any human rights or legal protection. They are often treated worse than the slaves in the days of William Wilberforce, completely disposable for no reason at all. One hundred thousand Canadian children in the womb are discarded every year.
Bishop Dr NT Wright observes, "children in the ancient world were frequently seen as only half
human. Girls in particular suffered. Often newborn girls were simply thrown away – left to starve or be eaten by predators, or sold for prostitution at an early age – because the family didn't want another expensive daughter to bring up…they had no rights, no standing, no material value, and no
power.
How long will it take until Canada learns to stand on guard for our youngest and most vulnerable Canadians? Ten years? Fifty years? A hundred years? It took William Wilberforce fifty years to free the slaves. Jesus in Matthew 18:6 used strong language of a milestone being hung on the neck of those who mistreat children. It is worth noting in Matthew 18:10 that Jesus warned us not to despise or look down on one of these little one, because their guardian angels are watching over them. Could abortion be rooted in a despising and dehumanizing of our most vulnerable little ones? Might the abortion holocaust ultimately be ended through persistent prayer as our guardian angels are fighting for vulnerable Canadian children?
Jesus said in Matthew 18:5 that "whoever welcomes one such child in my name welcomes me. This is truly Jesus' upside-down Kingdom."
Do you ever feel tempted to compete to be great than others, even in the church? The amazing Chosen TV series, viewed so far by 100 million people, shows how Jesus' disciplestried to childishly one-up one another. Even after three years of being with Jesus, they were still obsessing about having greater status and position.
The term 'great' (mega in the Greek) is used 243 times in the New Testament. So-called great
people often compete about who's on first, or who's out front, especially in North American
culture. We're Number One!
In Mark 9:33, Jesus asked his disciples "What were you discussing on the way?" They were silent and embarrassed because he had caught them red handed, competing about who was the greatest. The late Dr Eugene Peterson was always warning against the danger of self-promotion and comparison.
Jesus' solution to our obsession with greatness was always to point to children: He called a little child to him and placed the child among them. (Matthew 18:2) Bishop Dr. NT Wright observed, "to many adults, children are just a nuisance, (an old French word for hurting and harming someone) children disturb our organized adult world because they're real people. If they were toys or machines, we could put them away in a cupboard. But we can't. They have their own dignity, their own questions, their own future, their own unique identity."
Why did Jesus choose children as examples of greatness and entering the Kingdom? Perhaps it is because children have the power to wonder. They are not jaded, cynical adults. So often as adults we lose the healing gifts of laughter and play. Everything becomes so serious and impatiently urgent. We love the picture of Jesus laughing. Have you ever thought of God as playful? Could the fullness of humanity and even divinity be expressed in childlikeness and a rejection of childishness? Children also forgive and forget much more quickly than we adults. Their resilience and hopeful expectancy is very Kingdom-like. Their willingness to depend on others is at the heart of an intimate relationship with God. Children are willing to admit their helpless, their powerlessness, and their need for others, especially God. So many people falsely believe that adulthood is about no longer needing others, being strong and independent in our own strength. God's children prayerfully know that their Father will give them their daily bread.
What would it take for Canada to truly welcome our youngest and most vulnerable girls? What would it take for the church to wake up and take a stand for those who cannot defend themselves?