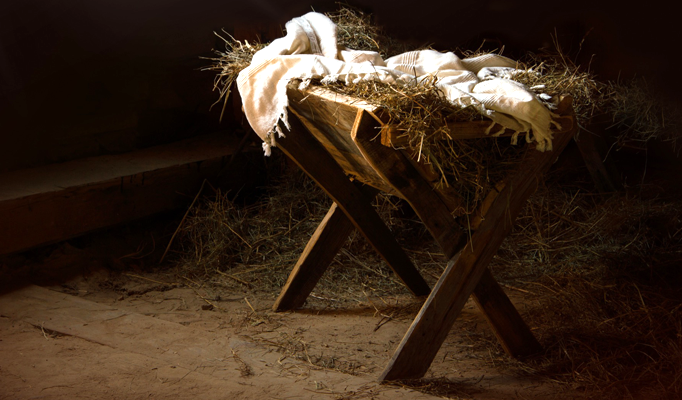 Last Christmas, I was alone with Jesus. I celebrated the day of His birth with Him. And Jesus was enough.
Since my family were away and I chose not to travel, I had intended to share Christmas dinner with a friend and her husband and daughter. Unfortunately, her husband became ill and my friend had to cancel. I know she felt badly and if I had wanted to, I probably could have called up another friend and wangled an invitation.
Instead, I decided to plan to spend a joyful day on my own.
My approach to being alone for Christmas Day was very important. I spent time being thankful to God for all the other Christmas' when I was with family or friends. That is 61 past Christmas', of which I can remember bits and pieces of those of my childhood and more recently, my last Christmas' with my parents. And the true blessing is that those memories are all good ones, even if the memories are bitter-sweet remembering a time when our family was much larger than it is now since so many relatives have passed.
I admit I did plan a few remote interactions: a ZOOM call for breakfast with a friend and sharing opening of gifts we had exchanged, as well as several phone calls with distant relatives. I intentionally held off watching my favourite Nativity movie and A Christmas Carol, saving them for Christmas Day as well. I planned a nice dinner of roast beef with all the trimmings and some homemade mincemeat tarts. I was in a warm, comfortable home. I set the table with the good plates, the Christmas placemats, and napkins, and even a Christmas cracker.
Even so, someone looking in might have said something like "wow, isn't that pitiful that she has done all that alone" and they might think me crazy to be waking up that morning and wishing my dog Huey a "Merry Christmas". But what they are missing, is the treasure that I have in my life through faith. The treasure is that Jesus is always with me, Christmas Day and every day and Jesus is enough – enough that I can turn to Him if and when I do experience a wave of loneliness. Enough that I can be alone and joyful on the day of His birth because I am not alone – I share that joy with Him. As Paul suggests in Philippians 4:6, if I do feel alone or anxious, I turn to "prayer and petition, with thanksgiving."
It has taken me 62 years to 'get here' – I can recall spending Thanksgiving alone just seven or eight years ago and feeling very depressed. Now it was at a time my mom was ill and in hospital but at that point of my life, my relationship with Jesus did not have the strength it does today.
So, for me, the positive of living alone during COVID is that I have made an investment of giving time every day to God; to read, to write, to explore spirit related art projects, to learn and to grow in my faith. I have the benefits of that faith for the rest of my life for I know that Jesus is enough and that in this life, I might be by myself, but I am never alone as He is always with me as the Holy Spirit is always in me. As David professed in Psalm 16, I can truly say that "The Lord is the portion of mine inheritance and of my cup: thou maintainest my lot" (Life Application Study Bible).
I am not suggesting that the path of learning to know Jesus as enough in your life is easy. But my experience has been that instead of fighting being alone, I have embraced it with the goal to become closer to God. I have had the help of friends through church and Bible study, but my biggest 'gain' has been meeting God alone, on my own and opening myself to the path of learning He has taken me on.
Reality is, I may well spend other holidays or Christmas' alone – but that no longer scares me. For Jesus is my 'enough'.