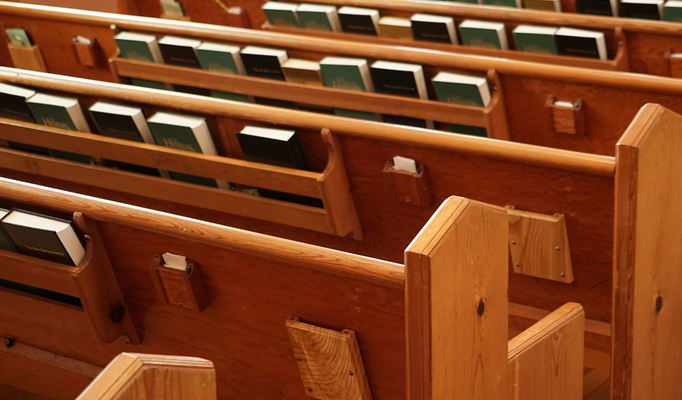 The stress of leading from isolation continues to escalate with predictions that the 'old normal' will never be again. A recent poll showed 62 percent of people are more worried and 59 percent are more stressed. Increased busyness threatens to thwart the need for Sabbath rest and creativity among those tasked with leading us into this current opportunity. Bloated inboxes and corpulent social media feeds, offering more seminars, webinars and pricey solutions to Covid complexities, hover like vultures over blurry-eyed ministers. Workplaces are increasingly mobile, creating the risk of isolation and overwork.
Like the wandering Israelites hungering for more, leaders have longed for technology that would give them an edge. Now, like the desert folk who were given quail until it came out of their nostrils, we are glutted with zoom, gotomeeting, youtube, twitter, Facebook and all things digital. With extra intentional focused mental energy, longer stationary working and more enforced social isolation, we are susceptible to moving from anxiety to irritability. Eventually, our minds, bodies and souls will express their protest.
Is it really that bad? Questions about online services, community care, proactive discipleship, sagging generosity, isolated staff and vacant facilities occupy the minds of those responsible. While many can huddle in isolation, leaders of community are the unspoken essential service line for spiritual life – at least that's what it feels like until we realize that the Holy Spirit and the Word are equally available to meet with anyone willing to be still and know that he is God, even now. Even now the word speaks. Isaiah 7:9, If you do not stand firm in your faith, then you will not stand at all. Joshua 1:8 Be strong and courageous.
Surveyed leaders noted the following among their top stressors: organizing and mobilizing members to minister to each other; continuing to pay staff with diminishing funds; learning technology, social media and livestreaming; and not knowing the true condition of the flock well. Mark Buhler, a leader at Faith Fellowship Baptist Church in Vancouver, BC states that his greatest stressors are "not being able to sit across from friends for coffee or a meal; not being able to hug my grandchildren, children and other friends; feeling like I'm losing connection with people even if I call; not being able to engage with people on my walks." He's glad not to be a lead pastor right now.
While the opportunity to realize that in quietness and confidence is our strength might get swallowed up in the lure of doing, we have been exposed as those who equate spiritual maturity with busyness. Doing has swallowed our being. The uncertainty of the future and the predictions that the normal of the past will never be seen again, add to the pressure of relevance, significance and identity.
In a recent video from John Maxwell on Leading through Crisis, the speaker noted that in 2000 we had Y2K; in 2001 anthrax and 9/11; in 2002 the West Nile Virus; in 2003 SARS; in 2005 avian flu; in 2006 E.coli; in 2008 a bad economy; in 2009 swine flu; in 2010 BP oil disaster; in 2012 the Mayan calendar finale; in 2013 North Korean threat; in 2014 Ebola; in 2015 the Disney measles and ISIS; in 2016 the Zika virus. All of these were crises which threatened "civilization as we know it."
Steve Jones, president of the Fellowship of Evangelical Baptists of Canada notes that in 1527 a plague hit Wittenberg where Martin Luther lived and taught. While others left, Luther stayed to care for the sick. His home became a hospital. "For Luther, response to the epidemic was an occasion to exercise faith and turn from sin, namely one of our chief sins, selfishness. Luther regarded the epidemic as a time of temptation that would test and prove our faith and love. He wrote, '…our faith, in that we may see and experience how we should act toward God; our love, in that we may recognize how we should act toward our neighbour."
Kevin Cavanaugh, Lead Pastor of Cedar Grove Baptist Church in Surrey, BC says "on the other side of things, this social distancing thing has worked to help me get more connected with my congregation as a whole than ever. In many ways, we have actually grown much closer together and far more intimate. At Cedar Grove we started a nightly zoom prayer meeting and the evening always ends with everyone taking 60-90 seconds to say goodbye and goodnight to each other by name, all at once, each one calling out the name of another."
Jones adds, "The current pace of ministry, while also in the unfamiliar state of isolation, is not sustainable without our shepherds being intentional about their own self-care… The emotional reservoirs will only continue to drain as our nationwide lock down continues… The one thing I'm not hearing, is any complaining or whining; our clergy recognize this occasion as a special providential opportunity for ministry to happen in people's lives and many are capitalizing on this new reality. I couldn't be more proud of our shepherds as I am right now."