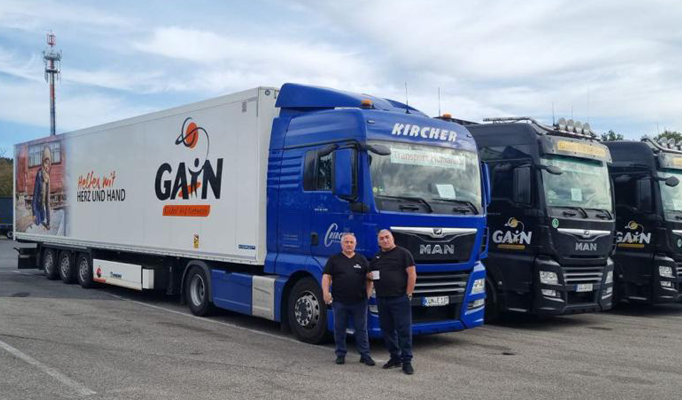 As security forces of the self-autonomous region of Artsakh (also called Nagorno-Karabakh) have now handed over their weapons to Russian peacekeepers, it seems that a decades old conflict over the disputed region has come to a sudden end.
After a nine-month blockade, Azerbaijan took over the enclave in a lightning offensive during the night of Sept.18, resulting in Artsakh's surrender, and in the words of Azerbaijan's government, the beginning of "Nagorno-Karabakh's re-integration into Azerbaijan."
Most ethnic Armenians do not want to live under Azerbaijan rule due in part to the decades-old conflict between Azerbaijan and Turks against Armenians. The Azerbaijani government in Baku has a history of brutal dictatorship over its people, and most Artsakh Armenians resist integration into Azeri society. Recent estimates show that around 90 percent of Armenians in Artsakh would prefer to relocate to Armenia than stay and live under Azerbaijan. Indeed, at last report, most of the population of 120,000 people have already fled from Artsakh into Armenia, where their fellow countrymen are doing their very best to accommodate them.
To remain in Artsakh, many Armenians fear an ethnic cleansing or complete genocide, hence why many would prefer to face an uncertain future displaced in Armenia than to stay in Artsakh under the new Azerbaijani rule. The world must act now to prevent Azerbaijan from massacring Armenian Christians in Artsakh, and we must pray for peace in that region to bring an end to further displacement, violence, and targeted genocide of Armenian Christians.
Please Pray for those few Armenians remaining in Artsakh, and also for peace between Azerbaijan and Armenia.
Global Aid Network supporting ethnic Armenians
Global Aid Network (GAiN) Canada is partnering with GAiN Germany to provide support for the estimated 120,000 people who are forecasted to flee to Armenia.
For the past 35 years, there has been a contested area between Armenia and Azerbaijan called Nagorno-Karabakh. This region, traditionally Armenian, was a part of a 1994 cease fire, which saw the region under Armenian control. However, a second war erupted in 2020 that saw thousands killed and tens of thousands displaced. The Russian government helped broker a ceasefire in 2020, however the Azerbaijan government claims that part of the ceasefire is that the Nagorno-Karabakh region is due under their control. The Azerbaijani government has since told ethnic Armenians to either submit to their government or depart the region.
Even though the government of Azerbaijan has sworn that there will be no persecution of Armenian people if they submit to the government, the Armenian people still fear genocide and are fleeing to the mainland of Armenia. These refugees are in need of immediate and practical assistance.
GAiN Germany has been active in Armenia since 2008, working primarily out of Mrgavet, just to the South of Yerevan. Their work there has ranged from distributions, to family sponsorship, and housing. GAiN Armenia also has experience with displaced Armenians, after the 2020 dispute created an influx of internally displaced people.
Due to the ongoing relationship between GAiN Germany and their field office in Armenia, GAiN Canada will come alongside to help meet the immediate basic needs of these refugees and the local host population. By providing food, sleeping materials, shelter and hygienic supplies, GAiN seeks to help the 15,000 refugee families survive the winter and have a fresh start.
Currently, GAiN is supporting these people through distribution of both food and non-food items, as well as partnering with other organizations on the ground who are stationed at the intake point. Together, they are trying to help plan how to house the incoming flux of refugees, raise $175,000, and purchase mattresses, blankets, pillows, beds, heaters, firewood, clothing, hygiene articles, food, and construction material.
Canada is host to a vibrant and engaged Armenian community of over 60,000.