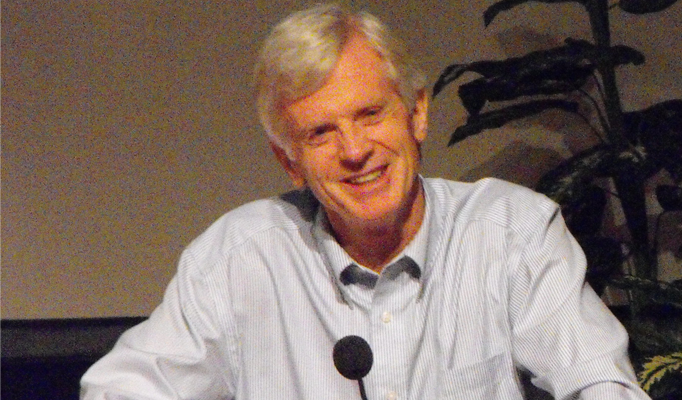 I sat in stunned silence. The CBC newscaster had just announced the passing of the Honourable David William Kilgour. "How could that be? I just responded to his email a few days ago," I reasoned. But my long-time friend had indeed crossed the Jordan.
I met David Kilgour at a Christian event more than thirty years ago, shortly after moving to Ottawa from Edmonton with my young family in 1987. David had made the same transition with his family in 1979 when he was first elected to Parliament. Perhaps that's why we connected so well. I came to Ottawa to fulfill my calling as a pastor, but David came to fulfill his calling in the political realm – a calling he felt as deeply as any religious conviction.
From time to time over the following years, we would meet at other Christian gatherings. On such occasions David would advocate for some oppressed or persecuted minority somewhere on the planet. If he saw an injustice, he was never shy about recruiting others to his cause. At his urging, I found myself meeting with refugees from South Sudan. Later, I joined him in a Parliament Hill protest over the slaughter of innocents in Darfur.
The assistance provided was mutual. With David's help I was able to arrange a banquet in the West Block on Parliament Hill for the national convention of the Foursquare Gospel Church. Despite an election being called just that morning, rather than rushing off to begin his campaign to retain his seat in Edmonton Strathcona, David took the time attend our national church event. I was impressed. He could have excused himself.
Kilgour brought gravitas and compassion to his role in the Chrétien cabinet as secretary of state for Africa and Latin America, and later the Asia/Pacific region.
He was perhaps Ottawa's most misunderstood politician. Following his death, I found it amusing to see various Facebook posts from supporters of the Liberals, Conservatives and NDP all claiming David as their own. At his core he belonged to none of them. Fellow cabinet minister Irwin Cotler was right when he was quoted as saying for David Kilgour "partisanship didn't exist."
David saw through the partisan nonsense to the heart an issue. For Kilgour, people, equality and justice mattered far more than the party scorecard. At times this brought him into conflict with those eager to score cheap political points. He was a politician who wore no party-imposed blinders. After investigating and settling his position on a matter, he spoke out with forthright courage. Let the chips fall where they may.
Evidently, his constituents appreciated his evenhanded, caring approach. They kept reelecting him despite switching from the Progressive Conservatives to the Liberals and then again in 2005 as an independent. Twenty-seven years of elected service is no small achievement.
But David wasn't done. After retiring undefeated from the House of Commons in 2006, Kilgour threw his boundless energy into a host of human rights initiatives on the foreign field. His cabinet position as Secretary of State prepared him well for his preeminent role as an international advocate for human rights.
Some of Kilgour's greatest achievements came as a writer. In 2009, along with David Matas, he coauthored Bloody Harvest: The Killing of Falun Gong for their Organs, a book that exposed the horror and repression of the communist Chinese regime. For his work on this issue, he was nominated for a Nobel Peace Prize in 2011. But that award escaped him.
In more recent years, he was galvanized into action by the imprisonment and genocide of the Uygur people of Xinjiang province in China, and the suppression of democracy and human rights in Hong Kong.
Kilgour crisscrossed the globe championing democracy and human rights, meeting with other parliamentarians, influencers, and world leaders. Everywhere he went he built bridges across political, religious and ethnic divides. He kept a schedule that would exhaust a marathoner half his age.
A brief anecdote illustrates the point.
In early June 2018, I got a call from David inquiring if I was free at the end of the month.
"I have an important meeting in Paris and then in Washington that week, but I have been asked to make a return trip to Athens to meet with families fleeing imprisonment by the Erdogan regime in Turkey. Could you go to Athens in my place? You can be my personal representative."
That's how I found myself on a plane to Athens along with a reporter from The Hill Times. We documented and interviewed dozens of political refugees risking their lives to flee a brutal regime.
To this day, some of my closest friends are Turkish refugees forced to flee after the failed 2016 coup attempt in Turkey. I have David Kilgour to thank for that.
David Kilgour had hundreds of friends all over the world – friends who knew he cared about their wellbeing more than his personal comfort.
Reflecting on Kilgour's life and example, Hong Kong Watch's co-founder and Chief Executive Benedict Rogers said: "In David Kilgour, no human rights defender, no refugee, no person fleeing or challenging persecution could ever have found a more steadfast, passionate, energetic, compassionate, enthusiastic or wise friend. Losing David, so suddenly, deprives the whole worldwide movement for human rights of one of our most extraordinary champions. He inspired, encouraged, enthused and advised so many, and for me personally, he was a constant source of advice, wisdom and support."
How did he accomplish so much? I often wonder about that. He knew how to read a room. But not in the way you might expect from a politician. He wasn't always the smartest person in the room. That's an elusive goal. But he was always the most caring. And that caring brightened lives. It changed lives.
It's no exaggeration to say David modelled his life on his Saviour. He routinely acknowledged his Christian faith. When he joined the Ottawa Christian Writers Fellowship he said, "All my writing and advocacy springs from a Christian worldview."
He saw himself as deeply blessed and privileged. But that privilege brought with it a responsibility – a responsibility to help the less fortunate. David was born into a well-to-do Winnipeg family and got a top tier university education in law. But the advantages he enjoyed were not to be used for self-aggrandizement, but rather in the service of others.
In his decision-making David lived out this verse: "From everyone who has been given much, much will be demanded; and from the one who has been entrusted with much, much more will be asked" (Luke 12:48b, NIV).

His Christian faith wasn't a convenient add-on to curry favour with a particular voting bloc, as is too often the case. David lived his faith in practical ways. After his retirement as an MP, he continued to attend the weekly parliamentary prayer meeting, and he used his influence to build bridges across party lines. His wife Laura has continued his work through her service with the annual National Prayer Breakfast.
Over the years, on this side of the Jordan, David William Kilgour won many awards. My last email to David contained the link to the 2021 Leslie K. Tarr Lifetime Achievement Award, which David received from The Word Guild for his service as a Christian writer.
But when David crossed over the Jordan, he got the best award of all—the Lord's commendation, "'Well done, good and faithful servant!"