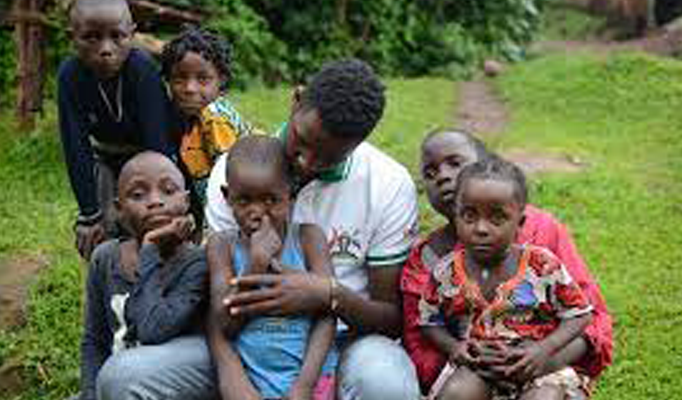 Five small loaves and two fish fed a multitude, and a woman's coins, although almost worthless, Jesus remarked, were the greatest gift of all. These Bible stories remind us that small things matter in the Kingdom of God. As I considered these truths, I thought about many of my friends who are so gifted in areas like hospitality, music, leadership, or teaching.
But what could I give or do to make the world better? What were my talents, and did I have any? I wasn't convinced that I had. Perhaps I could consider what I like doing, as this seemed like a good starting point.
After prayer and some thoughtful reflection, I decided to try writing. I have always enjoyed working in school libraries, and reading picture books daily to children inspired me to try and write for children.
But I soon discovered that children's literature is challenging to write and publish, so I focused on magazine articles and wrote about subjects that interested me. Later, I tried again to write picture books for children. Now, I have two award-winning books published in Canada, and I use the proceeds from my writing for the work of Sharing Ministries, Uganda.
I connected with Buriga Regan, a young Ugandan from the Mityana district, almost accidentally. For years I had made trips to Juarez, Mexico, every Easter to build a makeshift house with groups of teenagers. I'd also completed a trip to Malawi with World Vision. Still, with a natural passion for humanitarian work, I had yet to link my driving interests into one goal.
When I first met Buriga, his efforts, like mine, seemed equal to that offering of two small coins compared to the need. He told me about his life, how a Korean sponsor had enabled him to receive some schooling, and how he was now ready to pay that forward. So, with six friends born of poverty with challenging stories, they began to pool their meagre resources to improve their community and shelter orphans. With no international help, they created a safe harbour for twenty-one children, naming their non-profit organisation Sharing Ministries Uganda. Throughout the time of Covid, it was hard for them to even provide food for all those children, and although it was a time of discouragement and despair, they didn't give up. I was impressed at their level of commitment and excited to get behind their work, knowing that my writing could impact the lives of others.
My daughter, Rachel, and a few friends from my church also joined the team. Together, we launched the North American branch of Sharing Ministries Uganda.
After a fun shopping spree, we sent one giant box with a new outfit for each child. When we were shopping, we referred to Rachel's phone. She had a picture of each child and their age so we could select outfits according to size. Since many packages frequently get lost in the mail, we prayed hard for that box, and much to our joy, it arrived unopened. I also added a copy of my recent picture book to the box, as some children are learning to speak English.
My sister purchased a water filter after many children became sick this past year with Monkey Pox. It's a basic model, locally made in Uganda from a porous clay pot, which acts as a filter inside a plastic container. So now the children have clean water.
One little boy named Clever was losing his sight. Uganda's bright sun hurt his eyes so painfully that he spent his days indoors. I hated imagining one little boy sitting on a dirt floor in the dark while all the other children were laughing and running outside. How miserable his days must be! We sent funds for his surgery. Buriga travelled with him to the nearest city and stayed with him during his recovery. Clever still needs glasses, but now his eyes have a chance to heal. The young adults at Sharing Ministries are careful to send receipts of purchases for all funds they receive and have proven their integrity.
With a recent African donation, we are establishing our first community microloan; a hair salon that will help support the orphanage and the children.
Our orphanage is a rented building with a dirt floor, but this year, we managed to find the funds to send two children to school, and we hope to send more. We are also working towards cementing the orphanage floor to keep the children cleaner.
We have had many challenges in the past year. First, several children were sick, and two needed to be admitted to the hospital. Then, Buriga had malaria and needed emergency surgery for a burst appendix. He worried about the surgery cost and was anxious to leave the hospital as soon as he could walk. Buriga wanted to prevent his rising care costs and provide for the children rather than himself. Another helper suffered a motorbike accident and still has a slow road to recovery. But together, we pray and ask for God's guidance and his provision each step of the way.
All our combined efforts amount to small beginnings. When I consider Sharing Ministries Uganda, I see many needs and the longings of each precious child. We want to plant crops and reach out to the greater community, improve the children's daily diet, give them an education, and add electricity to their home. But then I remember that basket of five small loaves and two fish that Jesus blessed and multiplied. One solitary lunch shared with so many! Now I understand why our heavenly Father prefers to use small things and simple gifts, for how blessed we are in the process. When we are obedient to his guidance, we see how he multiplies our efforts.
By offering our corporate knowledge and talents, we've discovered one small way to extend God's love to others in tangible ways. Through this experience with my Ugandan friends, I am reminded not to despise the day of small things. God speaks about this in the book of Zechariah 4:10. Instead, I should use what I have and trust God for increase, always mindful that from tiny seeds grow mighty trees.