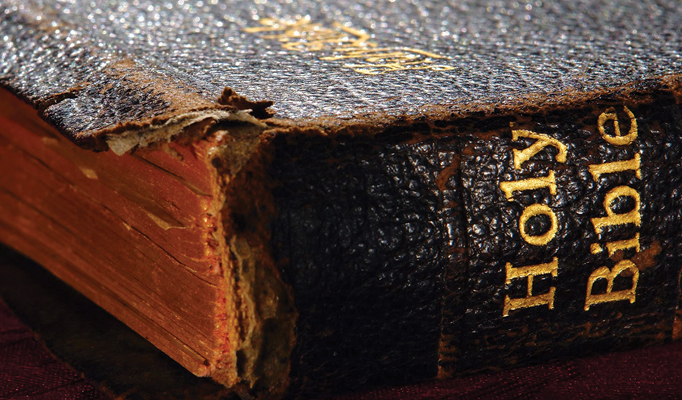 Today we, along with the rest of the world, wander in a spiritual wilderness. We face an unknown future, and everything seems beyond our control. We are only able to choose how we will respond. With the Spirit's help, we can act in ways that bring hope and healing to ourselves, and others. To respond well is to be intentional about our spiritual wellbeing. Just as physical exercise gives our bodies strength and agility, so spiritual exercise keeps our hearts and minds supple and strong. The most compelling argument for delving into spiritual disciplines is the resulting joy. Can we, in a time such as this, really experience authentic joy? Can sorrow, lament and joy co-exist? Perhaps there is no better time to discover the answer to that question.
Scores of books have been written on the subject of spiritual discipline. A good start for us might be to refresh those most comforting familiar: scripture reading and prayer. If you don't have a regular habit (or 'rule of life') that includes these disciplines, start slowly – even just fifteen minutes a day. In his book, Deep-Rooted in Christ, Korean pastor Joshua Choonmin Kang says, "The wilderness is a beautiful place when we start to hear God. As we learn to listen, desert flowers bloom and the wilderness is filled with love." So pick up your Bible, find a quiet, comfortable space without disruption for at least fifteen minutes. Read a Psalm. Read a passage in one of the gospels. Don't devour the words – linger over them. Notice what moves you – what concerns you, what questions you have. Talk to God about those things. Know that He is able to handle your doubts, sorrow, and yes, even anger. Sit with the silence. Don't rush. Listen to your heart – what the Holy Spirit is bringing to your attention. In a practical sense, here are a few ways to refresh your practice:
• Take a moment to quiet your heart, to move away from the day's worries – this is just you and God
• Read the Bible passage(s) aloud – hearing the word spoken is powerful
• Read the passages slowly, two or three times
• Sit in silence – don't talk (even to God), just sit quietly, imagining yourself resting at Jesus' feet
• Kneel as you pray – a humble position can give us a deeper sense of God's presence
• Go for a 'prayer walk' – just keep your eyes open!
Maybe your world has actually become busier during the pandemic. If finding time is a real struggle, look for other ways to commune with God; a few minutes before you get out of bed in the morning; direct your thoughts to Him on your way to work. And if you find it hard to even approach God, ask someone to pray for you – a mentor, a family member, or a trusted friend. We – all of us – desire a journey towards joy. Perhaps it's nearer than we think.
"God created us in joy and created us for joy, and in the long run not all the darkness there is in the world and in ourselves can separate us finally from that joy, because whatever else it means to say that God created us in His image, I think it means that even when we cannot believe in Him, even when we feel most spiritually bankrupt and deserted by Him, His mark is deep within us. We have God's joy in our blood."
– Frederick Buechner