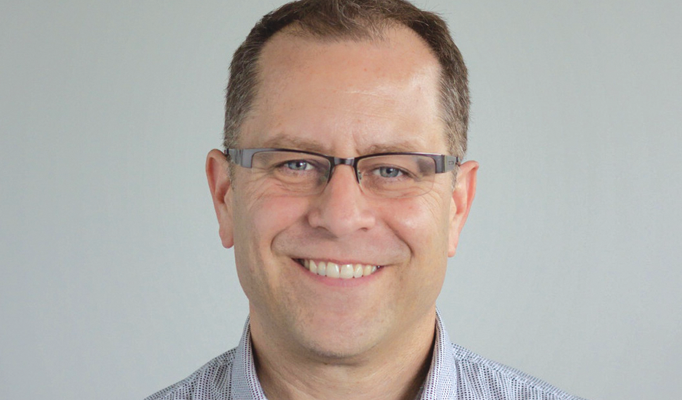 So what difference will that make for us as churches in Canada? Tim Day, executive director of City Movement, has now completed his tour of 30 Canadian cities – presenting to some 2,000 church leaders along the way. At the end of it all he summarized his three biggest take-aways as, "we are bigger than we realize; we all have different versions of the same fundamental problems; and Christian leaders see the value of collaboration where it makes sense."
30,000 Christian organizations, when combined, receive more than $5 billion in donations and own more than $38 billion in assets, with more than 313,000 employees.
Despite all this, some organizations and individuals struggle to thrive. Isolation, anxiety, pressure and disintegrating faith are common. Change is rapid and constant – "culture, technology, demographics, and rising costs."
When asked about the differences he noticed across Canadian regions, Day responded that "immigration is making all of our cities more culturally diverse." He sees that this trend is bringing back "greater passion, a sense of vision, and new resources."
Day noted that leaders tended to know who was in their own network but not necessarily who else was in their vicinity. Our biggest differences are more noticeable because of theological or denominational specifics rather than because of our regions.
He notes that younger leaders are willing to work together across traditional distinctions which stalled collaboration in times past. Day sees that youth are a key to helping the church adapt to the changing world so we can work more effectively and help people see what we offer.
When asked how this research and tour had impacted him personally, in regard to his view of the health of the Christian faith in Canada, Day summarized;
"Staying in ministry silos no longer makes sense…We are much larger and resource rich than we realize. If we were to become more aware and coordinated, our potential is off the charts. The starting point is really getting a good view of where everyone is and how we are presently serving."
In cities like Vancouver, where the majority of church facilities were built in the 1950's-1960's, there are a lot of congregations contemplating the potential redevelopment of their sites. The situation is similar in many cities as demographic, membership and value changes bring pressure and opportunity for decision makers. Day says "we are on the verge of making decisions about billions of building assets in cities and once they are gone, we likely won't get them back."
Day continues, "I think the starting point is becoming aware of what everyone is doing so we can potentially reduce duplication and find partners/collaborators on specific opportunities or problems. Not all collaboration makes sense."
The church across this country is mobilizing thousands of volunteers who contribute to health initiatives, education options, and outreach to the impoverished and marginalized. Engaging a younger generation, who are primed to embrace social justice causes and environmental initiatives, will re-energize a church wearied from its own battles.
Ultimately, Day and his partners are promoting an online platform called WayBase which is designed to enable Christian ministries and individuals to find details about other ministries from among the group of over 30,000. Collaboration and insight for the purpose of ultimate impact is the goal.
The timing for data generated by WayBase, the Halo Project and other information supporting the value of the church in our country comes at a good time.
The Special Senate Committee on the Charitable Sector just completed a year of hearings on April 8. The Evangelical Fellowship of Canada (EFC) participated in providing submissions to that process. The EFC represents 45 denominations, 65 ministry organizations and 35 post-secondary institutions. It was noted that 33,000 of 86,000 registered charities are religious and that there are 24,000 Christian congregations in Canada.
It was also noted that, "Religiously-motivated action has provided significant benefit to Canada in the past and in the present, through means such as refugee sponsorship, the alleviation of poverty, care for individuals experiencing homelessness and the provision of health care, long-term care for seniors, palliative care and more."
"As we work at this," Day says, "I think there is room to work at how we talk about Jesus to find ways of talking that are a bit easier to understand outside of our groups – particularly to the people on the street.
Some of the partners who supported the tour included Alpha Canada, the Global Leadership Summit, the Evangelical Fellowship of Canada, Youth Unlimited, Young Life, Power to Change, Catholic Christian Outreach, FaithTech, InterVarsity, Ending Poverty Together, Canadian Council of Christian Charities, Navigators and Silent Partner Software.