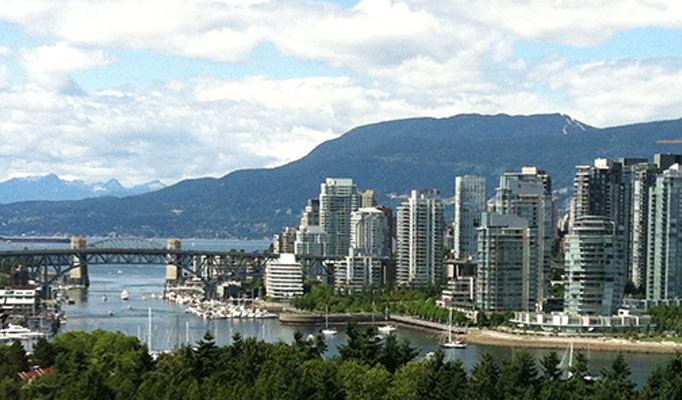 As we enter the season of Pentecost, the compelling story of the early Church moves us. The Spirit's gifting, bold faith, the commonality of believers in their eagerness to share with those in need. The Spirit's outpouring and subsequent results were truly amazing. Local BC Christian leaders and the Church today has every reason to believe that God's Spirit is still in the business of calling believers together for the common goal of caring for the needy, and that the results will be amazing.
Essentially unified
A wide range of Christian denominations throughout the Lower Mainland are joining together to help Vancouver's most vulnerable citizens during the COVID-19 crisis. BC Christian Leaders (https://www.cityinfocus.ca) involves various Christian organizations, and also includes pastors, denominational leaders, and executives from non-profit and marketplace sectors. Their latest initiative is a campaign, COVID-19 BC Christian Leaders Response Fund(CLF), to raise $1M to help address issues stemming from the pandemic. The idea blossomed from an "Open letter from Christian Leaders in BC responding to the Covid-19 Crisis" in the Vancouver Sun on April 11 (https://vancouversun.com/sponsored/news-sponsored/an-open-letter-from-christian-leaders-of-b-c-responding-to-the-covid-19-crisis ). https://lightmagazine.ca/2020/05/covid-19-bc-christian-leaders-response. After the letter went out, one of Vancouver's philanthropists offered a significant sum towards the plight of seniors and others suffering in poverty due to the pandemic. Soon, other local Christian philanthropists and business executives came on board before the campaign went public. So far, $800,000 has been raised. That leaves a mere $200,000 left to reach the goal set for early June.
Senior vulnerability
Twelve per cent or 80,000 of BC's seniors live at, or below, the poverty line – in care facilities, on their own or on the streets. Complex issues of COVID-19 have increased the physical and emotional risks for this sector of Vancouver's population. Tom Cooper, President of City in Focus, explains that in a pandemic situation where an invisible, deadly virus targets seniors, anxiety builds quickly. Questions about contracting the virus, accessing healthy food, isolation, possible duration of the pandemic and safety of loved ones contribute to the angst. Some of these worries can be alleviated through support of non-profits already providing meals and further care.
Boosting existing non-profits
The funds raised are being shared among 16 non-profits with half the amount divided between six organizations that collectively provide thousands of meals weekly in the Downtown East Side (Men's Hostel and The Door is Open, Mission Possible, More Than a Roof, Salvation Army, UGM and Whole Way House). The other half is benefitting ten long-term Care Facilities of the Salvation Army, Baptist and Catholic communities. Half the goal amount has already been distributed.
A new world
It could be a long time before some activities revert to former protocols, if ever. Pre-pandemic, family and friends could simply walk into a care home to visit their loved ones. "Those days are over," says Cooper. "What do you do now?" Some of the care homes hope to create sealed, off-sidewalk rooms for residents to visit safely, connecting visually through glass barriers. Additionally, for those who cannot afford their own, tablets and training will provide opportunities for communication with the outside world and more social contact. Additional medical supplies are also required.
Cooper says they researched the needs by contacting facilities directly. "We defer to the long-term care people. We called them … What do you need, and why do you need it?" He added that more therapists and chaplains are required at some locations to help ease the elevated stress levels and care for spiritual needs.
Great need, bold impact
Isobel Mackenzie, who holds the office of BC's Seniors Advocate, calls this initiative "phenomenal." She acknowledges that Canada's faith community, historically, was the only group that cared about, and for, the aged, at a time when no government funding was available. While not as broad in its reach as it was even 30 years ago, the Christian community is "still a powerful force" and that "people who are not of the faith community underappreciate … that there is a big faith community still, … and the magnanimity and charity of the faith community, [of which] this is an example." She adds that this pandemic has revealed the issue of seniors' poverty.
About one-third of BC's seniors qualify for Guaranteed Income Supplement (GIS). For these people, using Internet at the library, a few meals and social visits at the local community center (often with the additional benefit of food donations) or sometimes even shopping for their own groceries are no longer options. Thrift stores are closed, and even visiting the food bank is a risky business. In response, about 9,000 volunteers (and counting) have signed up through the BC government's 211 line to help seniors in some way – either by checking in by phone, getting their groceries, or delivering meals. She acknowledges there is much more going on besides her own awareness on the government site.
In conclusion, Mackenzie emphasizes the importance of keeping seniors in our prayers, and continuing the journey of care and generosity even after the pandemic is over. She is inspired by the value Canadians place on seniors, clearly evident during this time of crisis – with people responding with "great charity of heart, with great generosity of heart." She observes, "When the chips are down, we really do care about each other. Maybe faith has stayed with more of us than we realize."
Inspiration
Cooper hopes that other BC communities will be inspired by this fund-raising initiative, adding that the donating philanthropists wish to remain anonymous; their desire is God's glory. Cooper invites others to become involved with this reminder:
What good is it, … if someone claims to have faith but has no deeds? … Suppose a brother or a sister is without clothes and daily food. If one of you says to them, "Go in peace; keep warm and well fed," but does nothing about their physical needs, what good is it? (James 2:14-16)
In these days of Pentecost, we wait, we join together as His body – emulating the early church and sharing God's generous gifts for the common good of all.
For further information, visit http://www.cityinfocus.ca/blog/. Support the fund with a charity donation today by clicking https://my.charitableimpact.com/groups/covid-19-bc-christian-leaders-response-fund. For direct support with making your gift, please contact Miranda Babbitt at Charitable Impact by email at miranda.babbitt@charitableimpact.com or (778) 381-8015. (There are no administrative costs, other than credit card fees if used.)