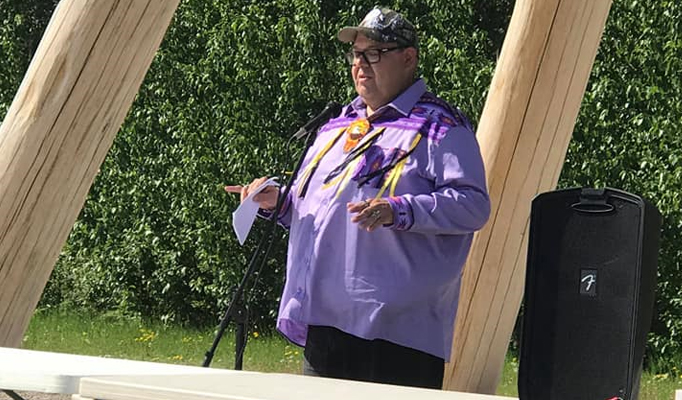 As an Indigenous man, I have seen an intense sense of resilience within my own life. Those who have read my book, Indigenous People and Jesus: Making the Bible Come Alive, which gives stories from my life, will understand where that resiliency came from. And when I look at the history of my fellow Indigenous people, I also see an intense sense of resiliency.
History shows us that the Indigenous people of Canada and the Native North Americans were almost entirely killed off from disease, murder, and starvation. We know countless atrocities were done to native peoples in North America during colonization. Nevertheless, Indigenous people have a growing population today.
In Romans 5, the Apostle Paul says, "Suffering produces perseverance; perseverance, character; and character, hope. And hope does not put us to shame, because God's love has been poured out into our hearts through the Holy Spirit, who has been given to us."
When I look at my life, I see that all the suffering I have gone through since my birth has produced in me a resiliency and perseverance that only comes through God's love being poured out into my heart.
When I look at Indigenous people and their lives, I see resiliency, but I wish many of my fellow people would put their trust in God. Then their resiliency would turn into a hope that wouldn't put them to shame. Indigenous people have the highest rates for suicide, addictions, incarcerations, violent crimes, spousal abuse, and health problems. If more of them would put their trust in God, they would see that they could not only survive but thrive.
The secret to resiliency is to turn your sufferings into perseverance and allow that perseverance to develop biblical character and biblical hope, knowing that God will not allow our suffering to be experienced in vain. Resiliency is an instinctive, human survival skill that allows us to push past our sufferings and keep going. My hope and prayer are that more people, including many Indigenous people, who have been through so much, would turn to God. Then they would experience more of a supernatural transformation of their sufferings. They would see what it's like to have God's love poured into their hearts.
Just when I think I've been through enough in this life that falls into the category of suffering something new happens. Most recently, just before Christmas, my 20-year-old daughter was diagnosed with cancer for the second time. Watching her get sick and seeing her in the hospital, with all sorts of needles and tubes connected to her was very unsettling. It was difficult sitting in the doctor's office with her while the doctor told her that this type of cancer has a high percentage of coming back, even though the surgery removing cancer from five areas of her body was successful. For me, resiliency is more than an instinctive nature to survive. I want to thrive amid my sufferings because of God's love being poured into my heart.
We all have stories to tell that describe our suffering. The history books are filled with examples of the suffering of Indigenous people. Yet there is a difference between being resilient to surviving and pushing forward with a supernatural hope. I know many of my people who have had problems with addictions, sobered up, and were drug free, but still never really reached their full potential through having their instinctive resiliency turned into biblical perseverance.
The secret of resiliency that Indigenous people and all people need to tap into is having God's love poured into their hearts. Then whatever ongoing suffering takes place in your life will be channeled through God's character-building hope, love, and the Holy Spirit. All of this, according to God, will not put our sufferings to shame.
–Reprinted with permission from The Banner. Parry Stelter, "The Secret of Resiliency," © 2021, The Banner (Feb. 22, 2021). All rights reserved worldwide.