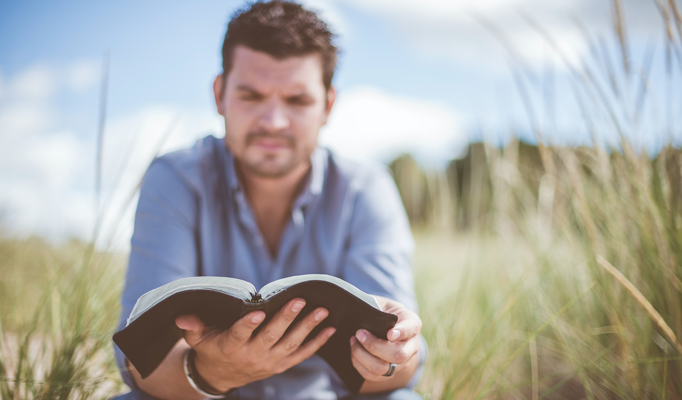 A Biblical worldview has a radical effect on a person's life and inspires faith for everyday life.
"A Gospel that does not deal with the issues of the day is not a gospel at all" – Martin Luther
"The Christian belief system (worldview) which the Christian knows to be grounded in divine revelation is relevant to all of life." – Carl. F. H. Henry
"The [secular] humanist system of values has now become the predominant way of thinking in most of the power centres of society." – James Dobson
"A worldview is a way of viewing or interpreting all of reality. It is an interpretive framework through which, or by which, one makes sense of the date of life and the world." – Norman Geisler and William Watkins
Most people are influenced today by the worldview of post-modernism and secular humanism. In other words, the dominant worldview in the West today is syncretism; a little of this and a little of that, blended into a worldview that's custom-made by each person.
In fact, every single decision that you make flows through your worldview – and you make hundreds, if not thousands, of decisions every single day. The choices that you make are a result of what you believe, as described by your worldview.
Worldview matters
How you see the world has consequences for what to do, what you value and what you pass along to the next generation. A Christian's worldview that isn't firmly anchored to the truth of God's Word is ultimately going to shift and change with the ideas that prevail in our culture. Such a Christian can't be salt and light. "You are the salt of the earth, but if salt has lost its taste, how shall its saltiness be restored? It is no longer good for anything except to be thrown out and trampled under people's feet." Matthew 5:13.
What you believe – what shapes and forms your worldview – will determine what you pass along to your children (and even grandchildren). In the US, Barna points to research that found only two percent of parents with children under the age of 13 have a Biblical worldview. Can it be much different in Canada? You can't give what you don't have. And 98 out of every 100 parents in America cannot give their children a Biblical worldview because they don't have one.
My own story
When Covid19 hit, Ruth and I had a very successful life in every area. Then we lost 80 percent of our net worth. What does a person do? At the time an article in the Wall Street Journal caught my attention:
Who will save us now that the monster Covid-19 has broken free? The pandemic has humbled the country and the world and has opened up millions of eyes to this risky universe once more?
A call for repentance
For societies founded on Biblical traditions, pandemics need not make for the end. This is a call for repentance and revival. Great struggles can produce great clarity. In the Old Testament men of spiritual resources not only redeem catastrophe but turn the moment into a great creative opportunity.
What followed was so amazing and helpful. I was prompted to write a book, titled Your Body is God's Temple, taken from I Cor. 3:16,17. In Christ we are God's Temple. "Are you now definitely not spiritually discerning that you are a Temple of God, and the Spirit of God is dwelling inside yourselves? If any man is spiritually corrupting by his choice the Temple of God, God shall spiritually corrupt him, because the Temple of God is holy, which you are yourselves."
I have a dear friend, Stan Fryer, aged 97, who teaches and plays pickle ball. He's just returned from a cruise to Europe with his grandson. Stan discovered the Biblical worldview in Your Body is God's Temple. A Biblical worldview gives us the principles to handle change.
From The Challenge of Change and We Cannot Dismiss Change, by Peter Daniels:
Recognize that God is the provider and stabilizer in change
Keep your mind on the things you want and also on the things that you do not want
Be nice to people
Be patient
Give God the glory
Do not let your mind be determined by failure. Failure can be the stepping-stones to success.
This is a life-changing provision experience for trials of all kinds: financial, work, health, marriage, family, personal life. All with God's Biblical worldview.
Behaviour follows belief
You are the temple of the living God who knew you in your mother's womb: Jer. 1:5, and created you in His image; Gen. 1:26-28, and gave you a Biblical worldview on how to live and wrote it down in the Bible.
"The DNA in one cell in the human body holds the equivalent of roughly 800 books of information. A typical human body has about one hundred trillion cells, each of which has a DNA strand that could be uncoiled to about three meters in length. Thus, if the DNA in one adult human were strung together it would stretch from Earth to the Sun and back about 70 times." – Josh MacDowell