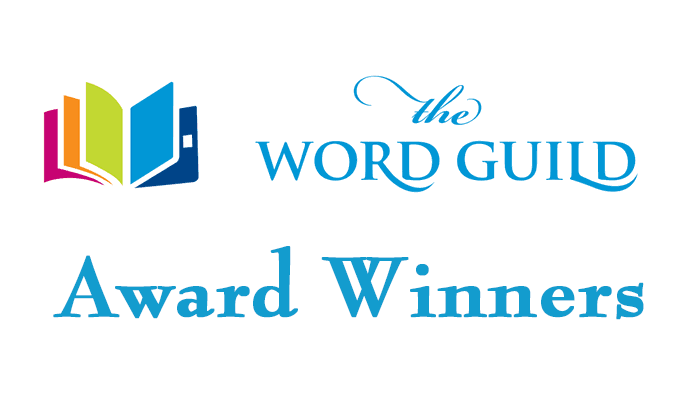 The Word Guild recently hosted the 35th annual awards event in honour of incredibly talented Canadian writers who are Christian. Co-hosted by Heather Stuart and Bill Fledderus, the event celebrated the power of the written word and excellence in Christian writing. The event, which took place online for the fourth consecutive year, recognized unpublished work by new writers as well as work published in 2022 for both Christian and mainstream audiences.
Winners received awards in over 60 genres and categories including books, articles, novellas, short stories, song lyrics and more. Below are a sampling of the book awards. For a full list of all award winners go to https://thewordguild.com.
FICTION
CHILDREN, sponsored by Claudia Loopstra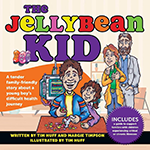 Winner: Tim J. Huff: Aurora ON and Margie Timpson : Pickering ON. 
The Jellybean Kid 
(Castle Quay Books)
Sammy knows what it means to be brave. He is an ordinary kid who loves playing with his friends and family, and would eat a bucket of jelly beans – if his mom would let him! But he is also extraordinary. He lives with complex health challenges. Follow Sammy's journey – a life full of joys and struggles, pain and comfort, love and hope. Along the way, meet Sammy's family and friends, and the medical care givers in his world.
CONTEMPORARY – Winner: Best book Prize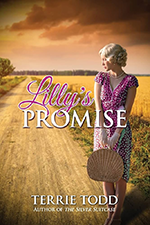 Winner: Terrie Todd: Portage la Prairie, MB 
Lilly's Promise 
Orphaned and adopted as a toddler in 1922, Lilly Sampson pursues a nursing career in hopes that it will redeem the shameful crime of arson she committed as a child. When her self-sabotaging choices only build the ash heap higher, will she find the love she desperately seeks?
In 2019, while unraveling a mysterious link in her ancestry, thirty-six-year-old Diana DeWitt is at a crossroads as she tries to help a teenager in crisis. Will the truth she uncovers about her grandmother, Lilly, inspire her to let go of her fear and rise to the occasion?
HISTORICAL, sponsored by Rose McCormick Brandon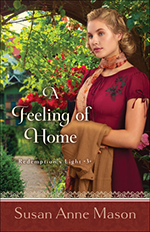 Winner: Susan A. Mason: Brampton, ON 
A Feeling of Home 
Bethany House Publishing/Baker Publishing Group
Isabelle Wardrop's well-to-do life has completely unraveled. Within months, she's lost both her parents, her fortune, and her home. With nowhere else to turn, she and her younger sister move in with a trusted former servant in an impoverished area of the city. Desperate for work but having no qualifications, Isabelle is forced to accept help from Dr. Mark Henshaw, the very man she blames for her mother's death.
MYSTERY, sponsored by Murder Will Out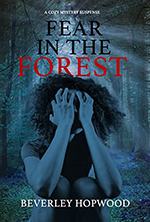 Winner: Beverley Hopwood: Durham, ON 
Fear in the Forest
When elementary school vice-principal Rose Simpson flips her car on a lonely country road, she stumbles upon an illegal grow-op in her search for help. This discovery launches a chain of events that will entwine her with Evan Sawatis, a part Ojibway conservation authority officer who rescues her from the clutches of criminals. Together, they must uncover the truth, revealing multiple layers of a sinister plot that threatens their safety and those around them. 
ROMANCE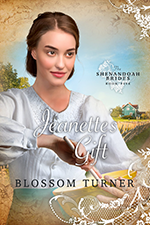 Winner: Blossom Turner: Lake Country BC 
Jeanette's Gift 
(Wild Heart Books)
At 29, Jeanette Williams has watched each one of her four sisters marry and start families of their own. It's hard not to believe God has forgotten the desires of her heart, especially when most people refer to her as Spinster Williams.  When the handsome widower, Theo Wallace, and his six children move into the Shenandoah Valley, every available woman is atwitter – except for Jeanette. She has no such aspirations that someone as plain as her could draw even a smattering of interest.
YOUNG ADULT, sponsored by Blossom Turner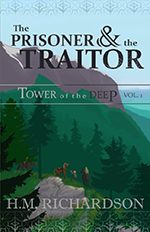 Winner: Heidi M. Richardson: Olds, AB 
Tower of the Deep Vol 1: The Prisoner and the Traitor
Hennelyn is only 14, born into a fierce, warlike race – the Starkhons. Her father, General Tai Kanow, has orders to conquer and enslave the remaining indigenous people who are still living free on the prairie toes of a beautiful mountain range west of the established Starkhon territories. These small people who were first in this land call themselves Bunjis. But Hennelyn is also the daughter of a woman from Luina, whose people are peaceful and kind. After being put in charge of her father's first captured Bunji in their prairie outpost, Hennelyn finds herself drawn to the young man. She feels a need to act – but which legacy should she choose, her father's or her mother's?
NON-FICTION
ACADEMIC sponsored by Neil Bramble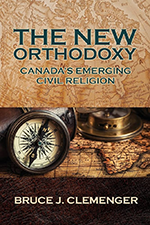 Winner: Bruce J. Clemenger: Perth ON 
The New Orthodoxy: Canada's Emerging 'Civil Religion'
(Castle Quay Books)
This book examines the founding non-sectarian approach to Canadian statecraft that accommodated religious and cultural diversity. The 1960's promise of political liberalism embraced in Canada was to provide a philosophy of government that facilitates the individual's vision and pursuit of the good life. Decades later, the promotion of individual autonomy and fraternity by governments and the courts threatens to undermine the very freedom governments claim to promote and protect. Bruce J. Clemenger presents a biblically-based model of public and political engagement and a defense of religious freedom, especially the freedom to disagree, in an increasingly secularist state. A timely work.
CHRISTIAN LIVING – SPIRITUAL FORMATION, sponsored by Eleanor Shepherd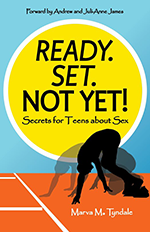 Winner: Marva Tyndale: Mississauga, ON 
Ready. Set. Not Yet! Secrets for Teens about Sex
(FriesenPress)
Your path to sexual wholeness in a highly sexualized society and culture. Young people can feel overwhelmed with temptation, pressure, and conflicting messages. Ready. Set. Not Yet! reaches teens by building a bridge that breaks the silence between older and younger generations. Using the metaphor of a champion sprinter in the starting blocks awaiting the start of a race, Ready. Set. Not Yet! presents unique, relevant, and refreshing perspectives. 
CULTURE, sponsored by KISI Publishing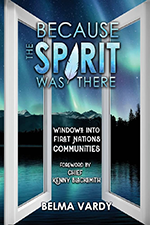 Winner: Belma Vardy: Burlington, ON 
Because the Spirit was There: Windows into First Nations Communities 
(Castle Quay Books)
"Many unique & distinct lifestories across our nation captured by Belma Vardy. These individual's stories deliver hope, healing and freedom to our First Nation people. She captures stories and experiences that give life and meaning to the true identity of who we are in God."– Chief Kenny Blacksmith, Cree Member of the Cree Nation of Mistissini, Quebec, Canada.
DEVOTIONAL sponsored by Mary Haskett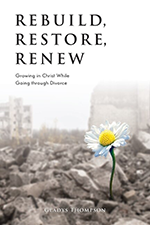 Winner: Gladys Thompson: Whitby ON 
Rebuild, Restore, Renew: Growing in Christ While Going Through Divorce
(Word Alive Press)
Even though divorce rates among Christians are rising, you never thought it would happen to you. Neither did the author, who not only survived her divorce but rebuilt a better life in the process. Rebuild, Restore, Renew contains ninety devotionals with short, practical helps for becoming more like Christ while going through this trauma. Although written for those experiencing divorce, family, friends, group leaders, and pastors will also find this book helpful to better understand the challenges faced in a marriage break-up. 
INSTRUCTIONAL, sponsored by Carol Ford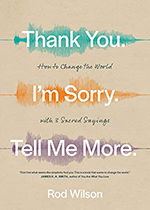 Winner: Rod Wilson: Vancouver BC 
Thank You. I'm Sorry. Tell Me More: How to Change the World with 3 Sacred Sayings
(NavPress)
We all believe that saying, "Thank you," "I'm sorry," and "Tell me more" will help us become better people, friends, partners, employees, neighbours, and global citizens. And yet, having been brought up on rugged individualism, we often slip into self-centeredness and a corresponding sense of entitlement. We have lost the ability to speak with gentleness toward one another. We have replaced kind words that connect us to one another with ones that divide, isolate, and hurt. Everywhere we turn there is deep conflict.As you engage with these three phrases more thoughtfully and speak them more frequently, you will enjoy a life full of deeper friendships and joy.