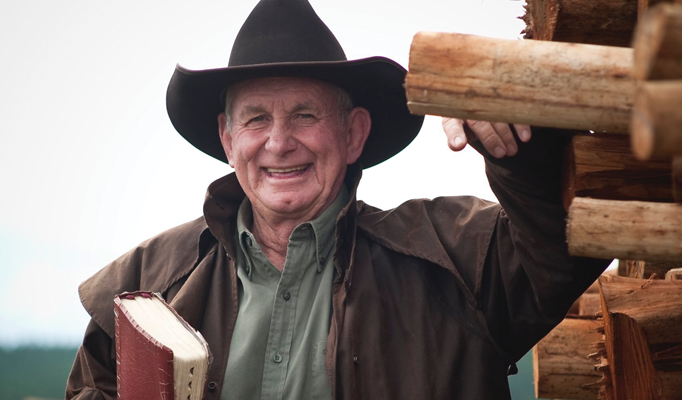 There are more reasons than ever for men to come together – post COVID and all.  We live in a divided world and there's reason for men coming together to search and seek help – to engage, support and encourage each other in a caring Christian environment. Mighty Men Canada is all about gathering God's men with purpose, strengthening our faith relationship.
Mighty Men was founded by a farmer from South Africa, Angus Buchan. He is a grass-roots preacher who speaks the word. His appearances globally have quickly become a hit that men can relate to. His down-to-earth look, with his clothes and cowboy hat related to his farm life, connects with men. However, it is not his clothes that has caught most men's attention. Clearly it is his way of sharing the Bible. He reads it with his own unique style. A favourite quote from Buchan, "the Bible is Jesus in print" and another "Holiness is the end product of obedience." And with so many more Biblically inviting quotes, it is just who he is.
This summer, Buchan will share the word, via technology, in BC on Aug 11 to 13 at Sunny Cove Camp, near Nakusp BC. You can register for camping & RV sites at www.mightymen.ca. This venue provides the opportunity for camping next to the waters of Arrow Lake, as well as sharing a meal together on the Saturday morning.
In addition to the video share with Buchan, BC Pastor Jeff Zak will share a message targeted at, and for, men. Zak is the event organizer and leader of Mighty Men Canada. He says this MMC event is "all about reaching up to men to guide them forward as the spiritual leaders they are called to be in their families, homes, churches and communities." He is excited about this call to gather God's men for God's purpose. He adds with joy, "We are expecting men and families in strong numbers."
"Holiness is the end product of obedience."

– Angus Buchan
Zak says Mighty Men Canada is "simply a call for men to come together – to be strong in their faith, every man to his 'position' and 'post'." He adds, "Men and families today are under attack we need to be strong and firm in our faith. Our hope is we can stand for God when our faith is questioned, and we come together to support each other. It is the right thing at the right time."
This August, men are being called together.
Check it out at http://www.mightymen.ca .