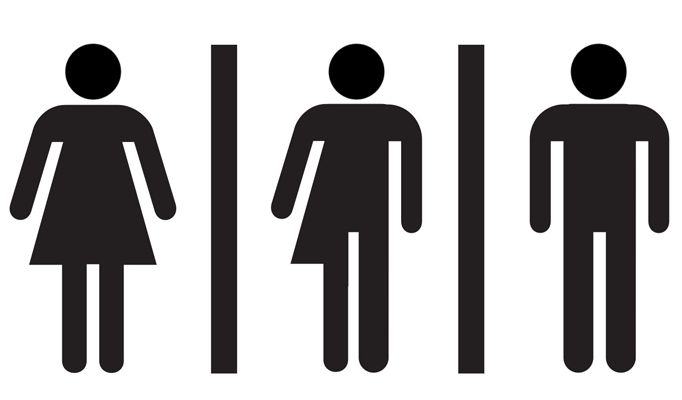 Facebook, at recent count, recognized 71 specific gender identities – many with their own unique pronouns. The Canadian government has now provided inclusive protection for gender identity and expression with new legislation, which has received significant hearing before the Senate.
The new Bill C-16, (an ammendment to the Human Rights Act and the Criminal Code) is also known as the Transgender Rights Bill. On June 15, the Bill was passed on third reading in the Senate, more than a year after being first presented. In a House of Commons debate last fall, Justice Minister Jody Wilson-Raybould, who introduced the legislation, stated: "Gender identity is a person's internal or individual experience of their gender. It is a deeply felt experience of being a man, a woman, or being somewhere along the gender spectrum. Gender expression is how a person publicly presents their gender. It is an external or outward presentation through aspects such as dress, hair, makeup, body language, or voice."
Bill C-16 states its purpose thus: … to extend the laws in Canada to give effect, within the purview of matters coming within the legislative authority of Parliament, to the principle that all individuals should have an opportunity equal with other individuals to make for themselves the lives that they are able and wish to have and to have their needs accommodated, consistent with their duties and obligations as members of society, without being hindered in or prevented from doing so by discriminatory practices based on race, national or ethnic origin, colour, religion, age, sex, sexual orientation, gender identity or expression, marital status, family status, disability or conviction for an offence for which a pardon has been granted or in respect of which a record suspension has been ordered.
But the growing collective of voices against Bill-C16 includes a surprising unity among diverse groups – Christians, feminists, LGBT peoples and medical. A Canadian clinical psychologist, also a professor of psychology at the University of Toronto, Dr. Jordon Peterson called Bill C-16 "reprehensible." In his presentation to the Senate against the motion, Peterson said 99.7 per cent of the population tightly link their biological sex, preference, identity and expression. He doesn't accept the argument that human identity is a social construct that is changing and contextual. He claims the legislation will work against the very people it was designed to protect.
Local leaders like New Westminster Pastor Paul Dirks, with his "WOMAN Means Something" campaign (womanmeanssomething.com), relayed stories to the Senate about the impact of this legislation on women and girls in public places like pools, schools and community centres. "Although most provinces already have gender-inclusion legislation in place, as federal legislation, Bill C-16 will provide greater ammunition for a movement that erases men and women under the law, and endangers women and children," Dirks says.
An Angus-Reid poll in September 2016 showed that while 84 per cent of Canadians supported transgender rights, only 41 per cent supported those rights when it came to bathroom access. Issues like free speech, parental rights and religious rights are all entwined in the implications of this legislation.
"As individual situations present themselves, policy-makers at swimming pools, community centres, schools and camps will be increasingly pressured to allow transgender individuals, the majority of whom have not had sex-reassignment surgeries, to use the facilities of their choice," Dirks cautions. "This is a frightening prospect for many parents, but perhaps especially Christians. As a father it is my duty to protect the innocence and beauty of my children's sexuality until its proper expression in a godly marriage. Nudity is theologically, sexually, and psychologically significant. Public facilities and public schools will soon be danger-zones for our families.
"Christian camps, non-profits and organizations will be hit especially hard. It may not be long before Christian shelters will be compelled to allow any and all biological males who identify as women to house them in spite of the fact that many of their residents have a history of sexual abuse. Christian camps may be forced to allow boys who identify as girls to sleep and change in the girls' cabins or face being shut down."
Feminists, conservatives and some members of the trans community are increasingly finding themselves on the same side of this issue. Many are opposed to the Bill, and potential conflict where government becomes the arbitrator of compelled speech through the interpretations of the Human Rights Commissions. Conflict between established legislation for the protection of women and new legislation for the protection of trans people is inevitable.
Vancouver-area journalist and editor (feministcurrent.com) Meghan Murphy, stated in her presentation to Senate: "Our fears of men are justified, proven over and over again to be (sadly) rational, not irrational. That is something that needs to be respected, not treated as bigoted or hysterical. Society has disregarded women's feelings, concerns, and safety for long enough."
The enactment of Bill C-16 allows that an offense against the legislation must provide evidence that 'hate propaganda' was motivated by "bias, prejudice or hate based on gender identity or expression" when it comes to sentencing by the courts. Prison is not out of the question for violators.
The fight against Bill-C16 has brought together a mosaic of different people, who have found deepened respect for one another in their battle. Pastor Dirks says: "It's been a privilege to fight for the rights of many women and children who do not consent to have biological males in their safe spaces. I have been able to ally not only with other Christians, but many radical feminists and LGBT individuals as well in opposing Bill C-16."