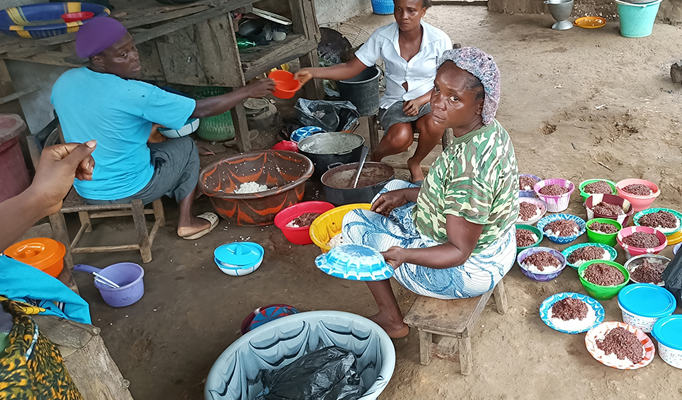 The devastating war in Ukraine has hurt Christian ministries in that nation, but also Christian ministries in Africa and the Middle East. The war has also caused food shortages and huge price increases for food and other necessities in many nations.
"Indeed, the war has affected our country," reports Isam Ghattas, leader of Jordan-based Manara Outreach Ministries, a partner mission of Intercede international. "Even before the actual war started prices started to increase. International shipping and fuel prices increased worldwide, so that was reflected locally. Many Jordanians go to colleges and universities in Ukraine and Russia, and many of those returned to Jordan. Many Jordanians have Ukrainian wives who got stranded there."
In Jordan, "unemployment increased, raising tensions, and increasing crime rates. This is addition to anxiety in general. The poor suffer greatly because they live on very limited income to begin with. Christians especially feel pressured and anxious as a minority," explains Ghattas.
"Due to the war between Ukraine and Russia for the last four months, supply shortages and high inflation have been felt strongly in all countries," reports Joshua David [name changed for security reasons], a missionary with Intercede partner mission Turkish Christian Fellowship. "The most felt country among these is Turkey, because we import both energy and grain from those two countries. Besides these, there are serious problems in importing raw materials. In addition, the excessive exchange rate difference caused by the [Turkish] government's wrong economic management has seriously increased inflation and people are crushed under this weight. Yes, inflation is high in other countries, but it is much higher in Turkey. The official figure announced by the government is around 74 percent, but the reality is 169 percent. People have difficulty in meeting their basic food needs. Their purchasing power is very low. While one litre of gasoline was 59 cents five months ago, now one litre is around $2.33. People find it difficult to even meet their basic food needs. Living conditions are very difficult. Previously only refugees risked everything to escape abroad—now Turkish youth and university graduates want to leave Turkey somehow." Also, more refugees than before are going to Turkey from nations such as Afghanistan and Pakistan.
Because of the rise of inflation in Turkey, donations to this ministry do not go as far as they used to recently.
Dying but not by bullets
"It is sad to report that the war in Ukraine is creating more and more suffering among the poor people, even the sick people as well," writes James Cuffee, leader of Liberia-based Intercede partner mission Christ Evangelist Fellowship Ministries. "Commodities' prices continue to go up higher on a daily basis—such as rice, which is Liberia's main food.
The 50-pound bag that was sold for $16 now is $24 or $26, and gasoline that was sold for $5.20 per gallon now is $11, and up in the countryside is $15.50 per gallon. The economy crisis is growing high each day in Liberia and people are suffering. Members of our church are all suffering and asking God to stop the war in Ukraine. Our people are dying not by bullets like what is happening over there," explains Cuffee. "But they are dying by hunger and stress. That's why I continue to appeal to the superpower countries, including the U.S.A., to stop the war in Ukraine in order to save lives."
"The general outcome of the war in Ukraine is the extreme cost of goods," reports the leader of Intercede's partner ministry in Nigeria [names protected for security reasons]. "Africa is dependent on imports. We trust the Lord to make the Russians stop that needless battle."
Canadian Christians can make a difference for ministries such as these by praying for peace in Ukraine, praying for the ministries, and helping to meet their needs.
INS- Intercede International, Fort Erie, ON