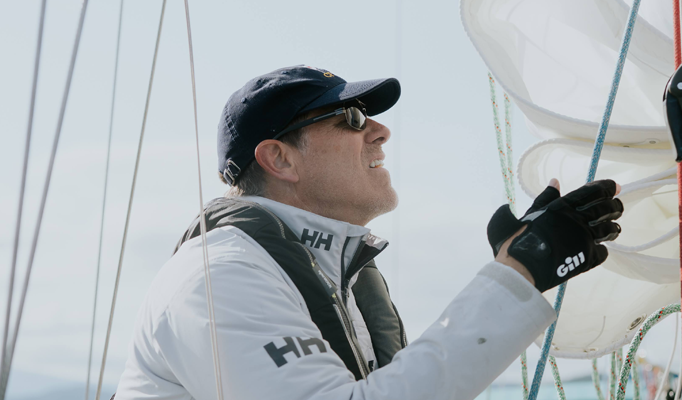 I would say that British Columbia is the most beautiful place on earth or at least of all the places I've visited. For those who have taken the time to hike its mountains, paddle its rivers or sail its shores, BC has an abundance of beauty.
Recently, I was inspired once again by this beauty when we at Apologetics Canada Ministries filmed session 3 of Branded: A Series on Identity in Desolation Sound Marine Park. The icy blue waters of Desolation Sound perfectly mirror the thick green forest and snow-capped peaks that rise from its rugged coastline. This remote wilderness provided not only a dramatic backdrop to tell Mike and Shirley's story but a fitting metaphor. Before Mike had come to believe in God and place his trust in Jesus, he describes his life as being adrift. He was lost morally and philosophically on the ocean of life. It's worth pondering that no matter how beautiful a place can be, when your lost so too is the beauty that surrounds you.
This is a lesson I learned the first day I joined Mike and Shirley on their sailboat. After spending a wonderful day on the water, I watched as Mike carefully set the anchor. In my mind, an anchor was something you drop and forgot. To my surprise, it was much more involved than that and far more important. After a while of spectating, I asked, "Why are you spending so much time testing the anchor?" The reply I heard back as he tugged on the chain once again was, "So I can sleep at night!" When I inquired further, I learned that our lives depended on the anchor holding. If the wind or waves picked up that night and the anchor released, we would be set adrift on the ocean or shipwrecked on the shore. In this beautiful place, things can get ugly quickly. So, if you want to sleep at night on a sailboat, you must have confidence that the anchor will hold even when things get rough in a storm.
As an atheist, Mike was adrift and at the mercy life's storms because he believed life had no moor to anchor too until he read the book The Case for a Creator by Lee Strobel. You could say that book started a process in which Mike carefully set and tested his anchor in Jesus. Hebrews 6:19 explains that our hope in Jesus is like an "anchor for the soul, firm and secure." In Jesus we are not lost, adrift on the ocean of life but established and hope filled. Jesus ends His Sermon on the Mount in Matthew 7:24-27 by explaining that there are two kinds of people in the world, the wise and foolish. The wise build their lives on a secure foundation that will hold secure when storms come and the foolish build on a poor foundation. Which are you?
Mike's life changed when he found hope anchored in Jesus. No longer adrift, the beauty of the world returned. When we joined Mike and Shirley they were just setting off on an epic adventure. Mike had recently retired as an airplane pilot and they were living out a dream to sail around Vancouver Island, down the West Coast, through the Panama Canal and from there, wherever the wind blew.
Life in Christ is not so different. A spiritual identity is one that is secure in Jesus and inspired to live knowing that the anchor will hold when the storms of life come. A life anchored in Jesus is infused with hope and beauty, even in the storms.
Branded is a three-part series on identity designed for discussion and teaching from Matthew 5-7. For more info visit: https://apologeticscanada.com/branded/
Identity Crisis part 1
Identity Crisis part 2: What dogsledding taught me about communal identity