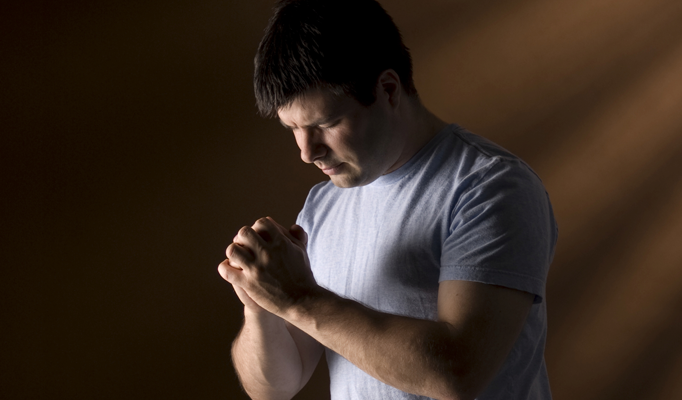 "You rarely hear the word, repentance, mentioned in most churches today – even in Baptist, Pentecostal or Evangelical circles. Pastors nowadays seldom call for their congregations to sorrow over sin – to mourn and grieve over wounding Christ by their wickedness." David Wilkerson. (Google David Wilkerson for complete sermon)
Revival at Asbury University
As I understand it, the revival was started by one young man, repenting. Repentance is a change of mind and behaviour, just like occurred at Calvary Chapel, as shown in the Jesus Revolution movie, a must-see in my opinion.
"The depth of our repentance will determine the depth of our revival." Frank Bartleman
"Only 10% of Churches today are preaching about repentance or sin." Barna Research
If you are interested in a spiritual revival, I suggest Why Revival Tarries by Leonard Ravenhill. Here are a few quotes from his book:
"You never have to advertise a fire. Everyone comes running when there's a fire. Likewise, if your church is on fire, you will not have to advertise it. The community will already know it."
"The only reason we don't have revival is because we are willing to live without it!"
"When I read about Charles G. Finney winning his thousands and his hundreds of thousands of souls to Christ, then I picked up a book and read the messages of Charles G. Finney and the message of Jonathan Edwards on Sinners in the Hands of an Angry God, and I said, 'no wonder men trembled; no wonder they fell in the altars and cried out in repentance and sobbed their way to the throne of grace.'"
You see, if there is no admitting to sin, there can be no repentance: "For Godly sorrow worketh repentance to salvation not to be repented of…" II Cor. 7:10. If you're not willing to acknowledge you're wrong, you're saying you don't need to repent. You see yourself as having done no wrong in the sight of God.
"If we want revivals, we must revive our reverence of the Word of God." Charles Spurgeon
What does the Word of God say about repentance?
The very first word of the very first sermon was repentance: John the Baptist, Matt. 3:1,2; Jesus Christ, Matt. 4:17; Peter – in the new church, Acts 2:38; Jesus Christ continued to teach repentance, Luke 13:3; Mark 1:14,15 and Paul likewise in Acts 17:30 and II Cor. 12:20,21.
Why is this so important? Because our bodies are the Temple of God; I Cor 3:16,17. What an awesome thought!!
"Repentance does not cease at the time of salvation." Dr. Martyn-Lloyd Jones
"The answer to all of our problems and concerns are found in the Bible, if we would only read and obey it." President Ronald Reagan
The Christian Biblical worldview
A recent survey says: "The Church Better Repent and Revive and soon." David Wheaton
Has the church in North America drifted? The lights go down and the worship arts team spends 30 minutes or more performing the audience into an emotional, quasi-spiritual experience. Then the pastor takes the stage and roams, gesticulates and emotes his (or her) way through a 25-minute sermon of life-coaching with personal stories, humour, props and a few Christian principles mixed in.
Well-known researched Dr. George Barna finds:
• Only two-percent of professed Christian parents have a Biblical worldview.
• Just one-half of self-described Christian parents accept the Bible as the true and trustworthy words of God.
• One out of every four Christians do not bother to praise, worship or thank God during a typical week.
"This is a death spiral for the church, our families, and even our country. And yet, Christ continues to build His church – not necessarily the visible brick and mortar church but the invisible remnant of true believers. Matt. 16:18,19." Dr. George Barna, director of research and cofounder of the cultural Research Center at Arizona Christian University, exhorting each of us to examine ourselves, repent and revive!
The marvelous benefits of repentance: David Wilkerson, November 11, 1995
"I want to talk to you about two very important aspects of repentance: What it requires, and its marvelous benefits.
"The longer I walk with Jesus, the more I am convinced repentance is not just for sinners, but also for believers. It is not simply a one-time thing, but something God's people are called to do until Jesus returns, and I hope to show you that every Christian who maintains a repentant attitude brings upon his life God's special attention. Indeed, repentance opens up something to us that nothing else can. If we walk before the Lord with a repentant heart, we will be inundated with incredible blessings!
"But for now, I want to tell you what I believe is absolutely necessary to obtaining a repentant heart. First of all, this type of heart is soft and pliable. It responds to and acts upon Godly reproof. It is tender, easily molded by the Holy Spirit. But the number one characteristic of a repentant heart, its absolute foundation, is a readiness to acknowledge guilt! It is a willingness to accept blame for wrongdoing, to say, "I am the one Lord. I have sinned!"
"You see, if there is no admitting to sin, there can be no repentance. "For Godly sorrow worketh repentance to salvation not to be repented of." II Cor. 7:10
"If you're not willing to acknowledge you're wrong, you're saying you don't need to repent. You see yourself as having done no wrong in the sight of God. Daniel had a repentant heart. He was a righteous man of prayer and devotion who lived so holy, you wouldn't expect to find him repenting. But Daniel's heart was sensitive to sin – and he too identified with the people's horrible sins, "O Lord, to us belongeth confusion of face, to our kings, to our princes, and to our father, because we have sinned against thee. We have sinned and committed iniquity, and done wickedly and have rebelled, even by departing from thy precepts and from thy judgments: neither have we hearkened unto thy servants the prophets, which spake in thy name to our kings, our princes, and our fathers, and to all people of the land." Daniel 9:5-10
"Daniel repeatedly used the words: we, us, our. He was saying, in essence: 'every one of us is affected.'
"The key to it all is found in the verse, Daniel 9:20: 'and while I was speaking and praying and confessing my sin and the sin of my people Israel, then presenting my supplication before the Lord my God for the holy mountain of my God. Oh God, deal with me while You're dealing with Your people. If there is any iniquity in my heart, bring it out. Show it to me!'"
Distinctions between renewal, revival and awakening
Renewal: When God touches the heart of a single individual; Revival: When God touches a community of faith; Awakening: When the wider society is impacted
Description of Revival – what does it look like? Isaiah 6:1-8: Our need for a fresh touch from God (v. 1a); God as He really is (v. 1b-4); Our sinfulness and need for cleansing (v. 5); God's gracious provision (v. 6,7); The Mission (v. 8a); We respond with joyful obedience (v. 8b)
Characteristics of Revival
It raises the esteem of Jesus; Satan's kingdom suffers (genuine repentance); Men and women will have a greater response to Scripture; Men and women will see more clearly spiritual truth and error; There will be a new sense of love towards God and others. Remember…The Holy Spirit is the convictor of sin. John 16:8.
"Revival is the major means that God has used to advance the cause of the Gospel." Jonathan Edwards.