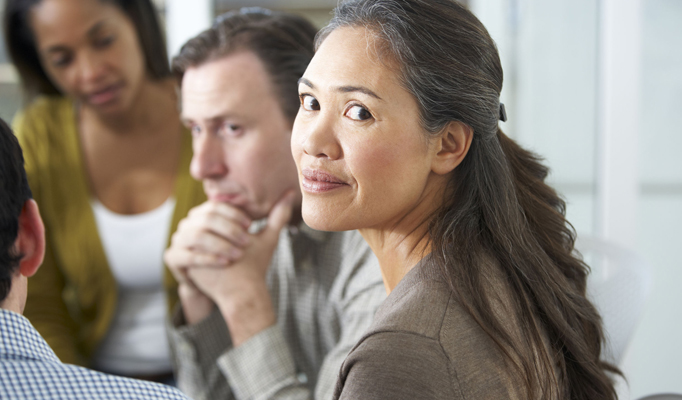 While the Covid virus threatens the 'normal' lifestyle we once knew and accepted, another insidious threat has slithered into the psyche of many influencers in our western thinking and belief systems. Sheldon Wood, an Ontario lawyer focusing on church and charity law, says "The new 'woke' religion, which has arisen from critical theory, is a new threat seeking to shut down all belief systems other than its own. Freedom of religion doesn't include an all-inclusive right to 'freedom from the religion of others'; it does however include the freedom of others to respectfully say what people may not want to hear."
The Oxford English Dictionary (2017) defines 'woke' as originally: well-informed, up-to-date. Now chiefly: alert to racial or social discrimination and injustice. Since 2016 there has been a wave of consciousness arising in the midst of our victim culture. The term 'woke' has expanded its footprint through African-American vernacular English and the medium of political oriented rap has been one strong vehicle for transmission of thought. Being 'woke' means that you're no longer blinded to the past historical injustices of things like racism. Note the current trend toward pulling down statues of figures like John A. MacDonald.
Bridget Minnamore in a post (May 29, 2020) traces the origin of the term as slang through the African-American community until a song in 2008 (Master Teacher by Erykah Badu) brought it into mainstream public consciousness. Twitter featured it in 2009 and it was popular in 2012 as a hashtag. In 2016 it was popular teen slang, but it was through the high-profile deaths of African-Americans at the hands of the police, the rise of Black Lives Matter, and a growing sense of racial injustice across the US, that 'woke' signified the injustice of the political system. This one word called people of all backgrounds into action. 'Woke' isn't for awareness but for action.
Jamil Jivani, a newstalk host on Toronto radio, in a National Post article (Oct 23, 2020), says that wokefulness has now become a religion pushed on us "by elitist politicians…and tech executives." In some ways these influencers have hi-jacked a term and twisted it to suggest that "traditional religious believers will seize power and force their religious views onto others. They look upon the faithful masses with contempt, while insisting that believers who dare to enter public life, have a hidden, theocratic agenda. Hypocritically, as they point their conspiratorial fingers at Catholics, Evangelicals and Orthodox Jews, these elitists are frantically seizing power to force a new, godless religion upon the public: wokeness."
Wokeness, according to Jivani, "is based on the belief that prejudice and discrimination are present at all times like an unseen spirit influencing our every thought or action." So, we see it with issues being played out around lobster fishing, pipeline expansion, residential schools, the founding fathers of our country, sex-trafficking, addiction, foster-care, homelessness and the candidates of political parties. Embracing the current of victimhood and condemning others is 'woke' in action. Oh, these issues are real, no question, but the attitude towards others in the midst of social awareness is what makes the difference. Funding platforms are targeting movements which foster wokeness and deleting others from their social media voice.
The term 'woke' entered political mainstream chatter in reaction to conservatives picking up on an image from the Matrix movie where someone who could see reality for what it actually was is said to have been red pilled. The leftists used the term 'woke' as an equivalent for their issues.
Jivani says "For traditional religious believers, wokeness is a hostile alternative worldview that seeks to supplant traditional notions of freedom, justice and equity with new political ideas like privilege, victimhood, and cancellation. This may explain why so few of today's high-profile preachers of wokeness are traditional faith leaders, compared to the 1960s American civil rights movement, which was led by traditional faith leaders like Rev. Martin Luther King Jr. and Malcolm X. Similarly, for atheists [like John McWhorter of Columbia University], wokeness is a new religion to reject and resist."
Time magazine featured an article showing how brands have incorporated messages popular with the progressive left in their advertising campaigns. For example, Nike features Colin Kaepernick with the slogan "believe in something, even if it means sacrificing everything." This attempt has backfired with accusations of hypocrisy because of the company ignoring modern slavery and human rights abuses against ethnic minorities in China. Woke influence is said to be behind the change of name for the NFL Washington Redskins, with Jeff Bezos (owner of Amazon and the Washington Post) leading the effort. In 2019, Brendan O'Neil, editor of Spiked described woke politics embracers as a "culture warrior who cannot abide by the fact there are people in the world who disagree with him or her." He also saw this as a more "vicious form of political correctness."
Whether the intense pressure of the left to shut down alternative thought is part of the 'woke' perspective in our world or not, it is time for believers to be aware that the choices and decisions being made in our culture and society are not by chance.