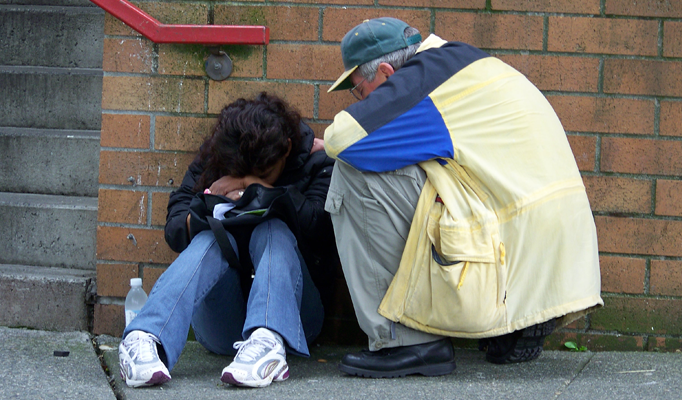 And why you should care
I'm going to ask in advance that you forgive me. This is not a platform that I tend to use as an activist, but today I am going to do just that. And, even worse, I'm going to ask you to get involved, too.
In the 2023 federal budget, the Liberal government proposed changes to how the Alternative Minimum Tax (AMT) is calculated. Since then, the Ministry of Finance has prepared draft legislation to make the change in 2024. This legislation is very likely going to do significant damage to the charitable giving sector.
Ask the Ministry of Finance and they will say that the new AMT calculations will only affect the very top income earners. And on one level that is true. So, if you're not a top income earner, why should you even care? Unfortunately, this legislation will probably change donor behaviour. The likely result is a massive reduction in donations to Canadian charities. It's just bad (very bad, if you ask me) public policy. So, if you care about the financial health of charitable organizations, or you believe it's wise for the government to encourage generosity, then you should care about this legislation.
Full disclosure, I am a director of Abundance Canada, a relatively large donor-advised fund charity in Canada dedicated to promoting charitable values. After reviewing the numbers, we are convinced that the very wealthy will trim their giving if the AMT rules significantly reduce (or completely prevent) a tax break. Even a small percentage of a decrease can equal a massive loss in donations.
It's pretty simple economics when you think about it. When things cost more, people tend to spend less. When a $100,000 gift costs the donor $46,700 after tax, taxpayers have more of an incentive to give. If, all of a sudden, the after-tax cost jumps to the full $100,000, it's probably that some (or many) donors will cut the total net donation so it matches what it was under the previous rules. That means $53,300 less to the charity. Multiply that by many thousands of people and it likely means a HUGE hit to charities in Canada. Like I said – bad public policy.
No one can know with certainty how big an impact this will have, but simple economics tells us it will indeed have an impact. I believe it will be a very large one.
So, what can we do? I have two recommendations. My first recommendation is for the lucky few high-income earners who may want to adjust their actions immediately for their own benefit. If you happen to be one of those high-income individuals who will be affected by the new legislation, consider front-loading your giving. Consider contributing next year's donations (or maybe even a few years' worth) before the end of this year. Just make sure to talk to a tax professional before doing so.
My second recommendation is for everyone. Whether you are in the high-income category or not, let the government know that you don't like the idea of them hurting charities. And tell them you know that's what they are doing with this proposed legislation.
It's a bit old school, but I suggest writing to your MP. I found an easy way to do this through Imagine Canada, an organization that supports nonprofits and charities in Canada. All you need is an email address and access to a computer. Go to your computer and search for Imagine Canada public policy (https://www.imaginecanada.ca/en/public-policy#campaign).
At the bottom of the page, providing just your postal code will pull up a list of your local MP and any other representatives involved (i.e. Justin Trudeau and Chrystia Freeland) along with a pre-written letter that you can customize to your liking. Even better, simply click the "Add Your Voice" link and Imagine Canada will send the letter for you.
It's easy! I just did it and I feel better knowing that, even if we don't succeed, I've done what I could to let my voice be heard. I encourage you to do the same.
Obviously, we don't know if our voices will be enough to change things. That said, I believe that if enough people let the government know that they care about charities and don't want our government making life harder for organizations that are doing great work, they will (hopefully) be willing to adjust the legislation.
Please share this request via word of mouth, email, or social media to everyone you know. Your actions make a difference.
Arnold Machel lives, works, and worships in the White Rock/South Surrey area. He is a Certified Financial Planner® with IPC Investment Corporation, is the Founder of Visionvest Financial Planning & Services, and sits on the board of Abundance Canada. Visionvest (his firm) has been voted Best Investment/Financial Advisor by Peace Arch News readers for the past two years in a row.
Questions and comments can be directed to him at dr.rrsp@visionvest.ca or through his website at www.visionvest.ca. Please note that all comments are of a general nature and should not be relied upon as individual advice. The views and opinions expressed in this commentary may not necessarily reflect those of IPC Investment Corporation. While every attempt is made to ensure accuracy, facts and figures are not guaranteed. 
Arnold is now accepting a limited number of invitations to speak. If you are interested in having him speak to your congregation or other group regarding money matters, please contact us at admin@visionvest.ca or (604) 542-2818 with your preferred date and time.