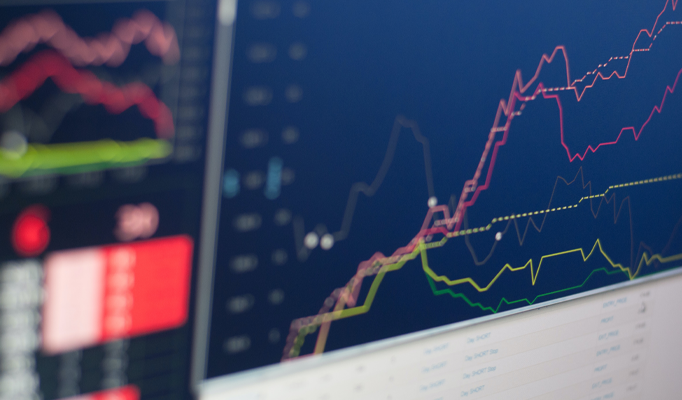 It's my own fault, but I'm going to place a bit of the blame on COVID here – I'm watching too much TV these days. Too many movies. Too much news. Also… I'm getting kind of irritable. Ask my wife. I'm fed up with COVID. Fed up with not being able to connect with those I love in the way I used to. And fed up with the media.
My latest frustration is how the media portrays the greatest economic system ever devised: capitalism. This system made the 21st-century western world the richest, most honest and most caring region in the history of mankind, but everywhere I turn capitalism is denigrated, diminished, and disparaged – often as outright evil. Whether it's The Big Short, The Wolf of Wall Street, Gordon Gekko's "Greed is Good" proclamation in the movie Wall Street, or the anti-one-percent movement, examples of capitalism hate abound. It feels to me like we are nearing an inflection point, at risk of throwing the baby out with the bathwater. Is capitalism friend or foe?
Now I will be the first to admit that capitalism has led to (and let's be honest, will likely continue to lead to) excesses, providing opportunities for bad actors who put profit ahead of human rights, the environment and many other very important issues. This can be said for any system or organization, including the church. We should be diligent in rooting out such excesses and devising means to prevent them, but let's not kill the golden goose either.
Frankly, the government's primary role should be walking the fine line of equalizing social costs. Not pandering to special interest groups, but rather creating systems that reward good behaviour and punish bad behaviour. Capitalism takes us up the right road, but it's not quite enough. Externalities need to be taken into consideration and dealt with effectively.
In economics, an externality is a cost (or benefit) that is imposed on a third party who didn't agree to that cost (or benefit). Environmental pollution is the ideal example of this. I might drive a gas-guzzling car that isn't very healthy for the environment. We (society) bear the cost in the form of air pollution unless we put systems in place that cause me to bear the cost. This is even more true for corporations that regularly perform cost-benefit analyses. We all tend to act in our own best interests (corporations included), so systems that take societal costs and turn them back on the ones causing the cost are systems that work best.
However, in spite of externalities, the fact remains that capitalism has given us greater freedoms and made us wealthier and healthier than nations of the past. The fact is that our right to work hard and work smart, whether for ourselves or others, is what gives us the opportunity to become wealthy on an individual basis. The fact is that taking prudent risks is healthy for our country as much as our own pocketbooks. The fact is that owning great companies (even via the "evil" stock market) is a financially healthy thing to do, not just for our own sakes, but for the sake of the nations as well.
Here's another fact: Jesus was a capitalist. The parable of the talents (Matthew 25:14-30) gives us insight into how Jesus views the concepts of investing and saving. The parable itself is not a lesson about investing, but Jesus makes his view on the subject very clear: making an investment is better than putting money in the bank, and putting money in the bank is superior to putting it in a hole in the ground. It is exceedingly obvious that Jesus considers prudent risk as something to be highly valued, not something to be denigrated.
Jesus instructed us to care for the poor, but nowhere does he ever say that we should force one another to give to the poor. Nowhere does he say that the rich should be taxed more so that the poor and needy should be looked after. He was NOT a socialist by any means. Rather he was a compassionate capitalist.
And I believe that's the crux of the matter. As Christians, we are to be compassionate and generous. God put us here in a time and place that is better than it's ever been. Let's not squander that. In spite of that well-known Gordon Gekko quote, greed is NOT good, but there is nothing wrong at all with being productive, hard-working, and smart, investing our money to get ahead financially – as long as we're being compassionate and generous along the way.
Let's try to make things better, but let's also acknowledge and be thankful that we live in the best time ever, in the best place ever.  
"Let us not become weary in doing good, for at the proper time we will reap a harvest if we do not give up." 
– Paul (Galatians 6:9 – NIV)
Arnold Machel, CFP® lives, works and worships in the White Rock/South Surrey area where he attends Gracepoint Community Church. He is a Certified Financial Planner with IPC Investment Corporation and Visionvest Financial Planning & Services. Questions and comments can be directed to him at dr.rrsp@visionvest.ca or through his website at www.visionvest.ca. Please note that all comments are of a general nature and should not be relied upon as individual advice. The views and opinions expressed in this commentary are those of Arnold Machel and may not necessarily reflect those of IPC Investment Corporation. While every attempt is made to ensure accuracy, facts and figures are not guaranteed.
Arnold is now accepting a limited number of invitations to speak for the 2021/22 calendar years.  If you are interested in having him speak to your congregation or other group (when gatherings are allowed to resume) regarding money matters, please contact us at admin@visionvest.ca or (604) 542-2818 with your preferred date and time.