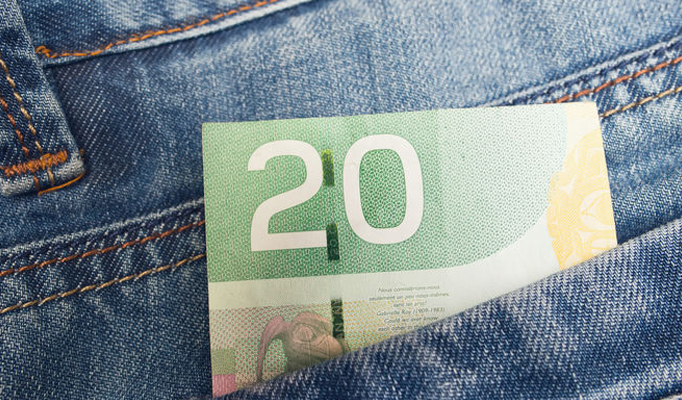 It's so easy as Christians to always feel like we're never doing enough. Put simply – it's okay to spend money on ourselves. It's okay to buy art or enjoy a restaurant meal or to grow flowers rather than vegetables. We don't have to give it all away, or feel guilty about spending some of it on ourselves.
I love John Wesley. His insights and wisdom continue to be valued even today, more than 200 years after his death. A few years ago, I wrote a series of articles patterned after his old sermons: The Use of Money (Gain All You Can, Save All You Can, Give All You Can). At the time, one area I did not touch on though, and frankly an area in which I vehemently disagree with Wesley, is that of enjoying one's wealth.  
You see, Wesley was quite the ascetic. Maybe it was more a function of the times, but he eschewed even the smallest form of indulgence. Just reading a few quotes from his sermon gives you a sense of his take on spending…
"Despise delicacy and variety, and be content with what plain nature requires."
"Waste no part of it [money] in curiously adorning your houses; in superfluous or expensive furniture; in costly pictures, painting, gilding, books; in elegant rather than useful gardens."
"And why should you throw away money upon your children, any more than upon yourself, in delicate food, in gay or costly apparel, in superfluities of any kind."
Sorry, John – agree to disagree. 
An old pastor of mine was fond of saying that "beer is proof that God loves us and wants us to be happy". As much as I enjoy a beer, I'm not convinced it's proof of anything. Nonetheless, it is clear that God does love us and God does want us to be happy. We were created with senses that allow us to experience pleasure, whether that's tasting good food or listening to great music or viewing beautiful scenery. Jesus said He came so we could "enjoy life and have it in abundance." (John 10:10 Amplified Bible).
We were built in God's image. He delights in His creation and in the same way, so should we. We should never feel guilty that we enjoy life. We should never feel guilty that God has blessed us or our families.
We do have responsibilities with the blessings God has provided us with: tithes, offerings, alms are just a few. But just as much we have a responsibility to create sustainable systems to assist us in continuing to be productive.
For example, rewarding oneself with a nice restaurant meal in exchange for meeting a deadline is just a recognition that we are built in such a way that we respond to rewards. And there is nothing wrong with that. It's just the way it is. In the same way, if you promise yourself a luxury car when your business achieves certain financial goals, that is perfectly acceptable. Again, it's just human nature to respond to rewards.
God built us this way and not accepting that fact is how ideas of socialism and communism take root. They sound nice in principal, but they just don't work, because we are not wired that way.
The wealthiest guy we read about in the Bible (Solomon) said, "I have seen another evil under the sun, and it weighs heavily on mankind: God gives some people wealth, possessions and honour, so that they lack nothing their hearts desire, but God does not grant them the ability to enjoy them, and strangers enjoy them instead. This is meaningless, a grievous evil." Eccl 6:1-2. Interestingly, not only was he the wealthiest, but also the wisest, so this is not a verse that we should take lightly. Enjoy your wealth!
So, having Gained All You Can and having Saved All You Can and having Given All You Can, now spend a little on yourself. Enjoy life, enjoy what God has provided you with even if that means spending some of that money for your own enjoyment. You are the steward for a reason and God expects you to use it as you feel directed.
"Go, eat your bread with joy, and drink your wine with a merry heart, for God has already approved what you do."
– Ecclesiastes 9:7 (ESV)
Arnold Machel, CFP® lives, works and worships in the White Rock/South Surrey area where he attends Gracepoint Community Church. He is a Certified Financial Planner with IPC Investment Corporation and Visionvest Financial Planning & Services.  Questions and comments can be directed to him at dr.rrsp@visionvest.ca or through his website at www.visionvest.ca. Please note that all comments are of a general nature and should not be relied upon as individual advice. The views and opinions expressed in this commentary are those of Arnold Machel and may not necessarily reflect those of IPC Investment Corporation.  While every attempt is made to ensure accuracy, facts and figures are not guaranteed.