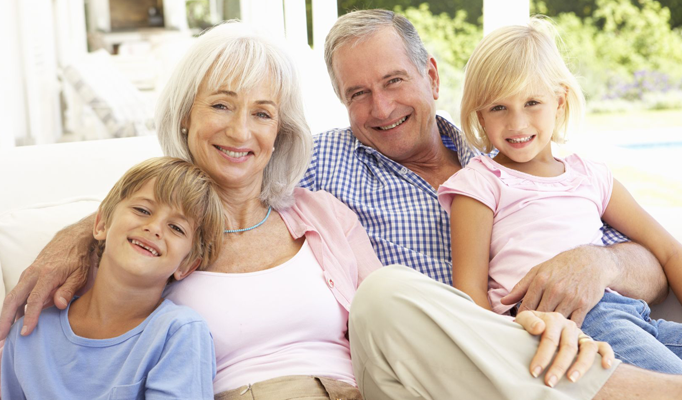 Are you 75 or older? Do you know someone who is? Get ready for a little bonus! You (or they) are in for a bit of extra cash in the coming year due to some tweaks happening to the Old Age Security (OAS) system.
A bit of background. The self-proclaimed purpose of the OAS program is "to ensure a minimum income for seniors and help reduce the incidence of low income among Canada's seniors". OAS benefits include:
the OAS pension, paid based on the applicant's age and length of Canadian residency;
the Guaranteed Income Supplement (GIS) for very low-income seniors; and
the Allowance (also for very low-income Canadians), specifically, those who are age 60-64 and: 

the spouse or common-law partner of a GIS recipient; or
If you collect the OAS now (and especially if you are over 75), then here's what you can expect over the next 12 months:
A cost-of-living adjustment. All seniors collecting OAS (which is pretty much all Canadians over 65 who have lived in Canada for over 10 years) just saw a July inflation adjustment of 1.3%. Not a lot, but for those collecting the maximum, they received an increase of $8.04 per month (from $618.45 per month to $626.49).
A one-time cash payment. Seniors aged 75 or older can expect to receive a one-time payment of $500. In fact, by the time this goes to print, you should have already received it. No action is required. Payments will be made automatically to those already collecting OAS and in the same manner as it is being collected (i.e. direct deposit or cheque). Don't spend it all in one place.
Finally, and this one is significant, a permanent 10% increase in OAS payments to "older" seniors (again, age 75 or older) starting in July of 2022. For someone getting the maximum, this means a bump in income of $62.65 per month – actually, it may even be a tiny bit more than that, as it's unclear at this time if the 10% increase will be in addition to an inflation adjustment or if it will replace the cost-of-living adjustment for next year.2
The above payments are likely to be far reaching. Yes, OAS is clawed back for some seniors, but they are a very small minority. The clawback is 15% of OAS on individual income over $79,845 (meaning that it's fully clawed back for individuals earning over $129,581). Most seniors do not have such high incomes. In fact, 84% of pensioners have individual incomes below $50,000.3
Also, I should point out that the above noted payments are all in addition to the extra payments already received last year—a one-time GST/HST credit in April and another one-time OAS payment in July.
Maybe it's the cynic in me, but my guess is that Justin Trudeau has been thinking about calling an election for some time and already had plans to call a September election back in July when he announced this most recent bout of payments. It certainly appears that he is specifically targeting "older" seniors – a demographic he seeks additional support for. And he certainly has seemed to time these payouts to be impactful during his main campaigning period.
Whether seniors under 75 need that money more or less than those over 75 is up for debate. Certainly, in my experience, I find that as seniors age they tend to spend less, not more, as they lean toward slowing down their activities a bit. Personally, it feels to me that providing a bump to all seniors' incomes would have been much more beneficial – but then that may not coincide with the demographic that Justin seeks to appease.
Nonetheless, political motivations aside, it's going to show up in your bank account. Enjoy it!
"A person may think their own ways are right, but the Lord weighs the heart." 
–       Proverbs 21:2
1 Old Age Security: Overview – Canada.ca
2 Date announced for $500 one-time payment, and Old Age Security to be automatically increased by almost $100 over the coming year – Canada.ca
3 Old Age Security pension recovery tax – Canada.ca
Arnold Machel, CFP® lives, works and worships in the White Rock/South Surrey area where he attends Gracepoint Community Church.  He is a Certified Financial Planner with IPC Investment Corporation and Visionvest Financial Planning & Services.  Questions and comments can be directed to him at dr.rrsp@visionvest.ca or through his website at www.visionvest.ca.  Please note that all comments are of a general nature and should not be relied upon as individual advice.  The views and opinions expressed in this commentary are those of Arnold Machel and may not necessarily reflect those of IPC Investment Corporation.   While every attempt is made to ensure accuracy, facts and figures are not guaranteed. 
Arnold is now accepting a limited number of invitations to speak for the 2021/22 calendar years.  If you are interested in having him speak to your congregation or other group (when gatherings are allowed to resume) regarding money matters, please contact us at admin@visionvest.ca or (604) 542-2818 with your preferred date and time.