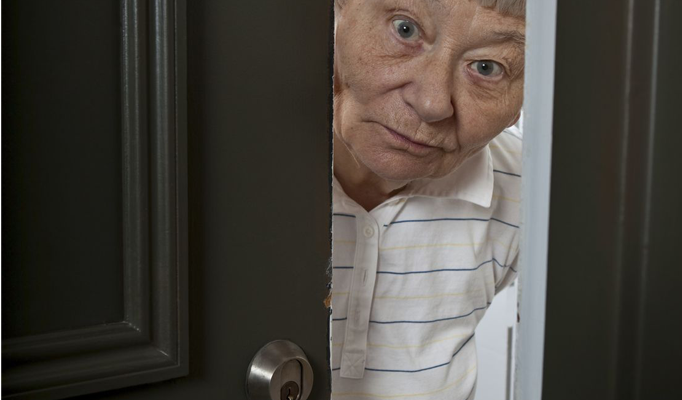 The phone call came around midday. "Grandma, grandma, I need your help! I've been in an accident!" Grace Smith* was alarmed and asked. "Jenna, is that you? "Yes, I was in an accident, and I need your help!" the caller explained. Grace knew that Jenna had a close relationship with her father, so she asked, "Did you call your dad?" "No grandma, only you can help me, they don't want anyone else to know," she answered. It was then Grace knew this was not her granddaughter and told the caller, 'You're barking up the wrong tree!' The caller promptly hung up.
The call Grace received is a popular among scammers as seniors are often at their mercy. It's called the Grandchild in Trouble scam. Grace wasn't taken in, but sadly, many seniors are.
The Grandchild in Trouble scam usually starts with a disturbing phone call late at night or very early in the morning but as demonstrated in Grace's case, it can come at any time of the day. The caller will pretend to be a grandchild and will be distraught and crying. Either they will say they have been arrested or have been in an accident. They need money and will beg their elderly grandparents not to contact their parents because they're afraid to get into more trouble.
Sometimes a person pretending to be a lawyer or police officer will come on the line to inform you that your grandchild is in jail, and you will need to post bail. The senior is instructed to send bail money using a money transfer or even online gift cards. Today, this scam has taken on a frightening new turn. Instead of sending money, the senior is told to withdraw a large amount of cash from their bank, and someone will come to pick it up and deliver it to the police. Again, they instruct the senior to tell no one, especially their children.
Grace hasn't received any more phone calls but knows seniors who have. Following the incident Grace's granddaughter suggested they use a unique codeword when communicating. If a person pretending to be Jenna called Grace, she would know right away that a scammer is on the line.
Depending on the circumstances even the savviest senior can be tricked. In addition to the above scam today's crooks are reinventing old scams and making up new ones. In the past these unsavory characters were called 'confidence men'. This was because of their ability to make up an elaborate story that was designed to gain the confidence and the money of their victim.
Another scam uses a senior's generosity to prey on them. For example, a person will appear at the door pretending to be from a local charity. With a big smile, they will flash their ID quickly. They will ask for a credit card number or cash for a donation and assure the senior they will be provided with a tax receipt. Fake charities will try to pressure you to give a donation on the spot. There are numerous legitimate charities, but many are not. You can check whether a charity is legitimate or not by searching the Canada Revenue's Agencies 'Registered Charities List'. (www.cra-arc.gc.ca/charities.)
The Utility Inspector scam is another situation where a homeowner will be confronted by someone at the door. These scammers work in twos and look official. They will identify themselves as inspectors for the Utility or Gas company and ask for entry into the home. If asked, they will flash an ID card very quickly. Once inside, one person will ask to be directed to the gas meter or the electrical panel and the other will ask to use a washroom, or the telephone. While the senior is kept busy, the scammer could be stealing a purse, a wallet or even a bottle of medication. Sometimes even if nothing is taken, they could be casing the senior's home for a future robbery.
All year long, but especially at tax time, another scam is popular. You will receive a phone call, email, or a text message from someone claiming to be from Revenue Canada. You will be informed that you are being investigated for tax fraud and that criminal charges are pending. You'll be advised to contact the Revenue Canada immediately using the email/phone number provided. In another instance you receive a text message telling you that you are eligible to receive an additional tax refund. You are given a link to 'collect' your refund. Canadian Revenue Service report they will not call you requesting money, nor will they pay out refunds using a text message. They report that payments are made by direct deposit or cheque issue only.
Educating yourself is an important first step to avoid being victimized. The RCMP have published a free helpful brochure called 'Seniors Safety and Crime Prevention'. The brochure is available from any RCMP detachment or Community Police Office. The People's Law School have also published a free brochure. Entitled 'Scams to Avoid' it contains lots of helpful information. Sometimes even the most informed senior can be tricked and often because of a senior's embarrassment at being duped they don't report the crime. Police advise that reporting the crime is very important. They also suggest the incident being reported to the Canadian Anti-Fraud Centre at 1-888-495-8501 would be helpful. You don't need to be a victim.
*Grace Smith is an assumed name to protect her privacy